So Sweet! Meghan Markle Dedicates Children's Book 'The Bench' To Husband Prince Harry & Son Archie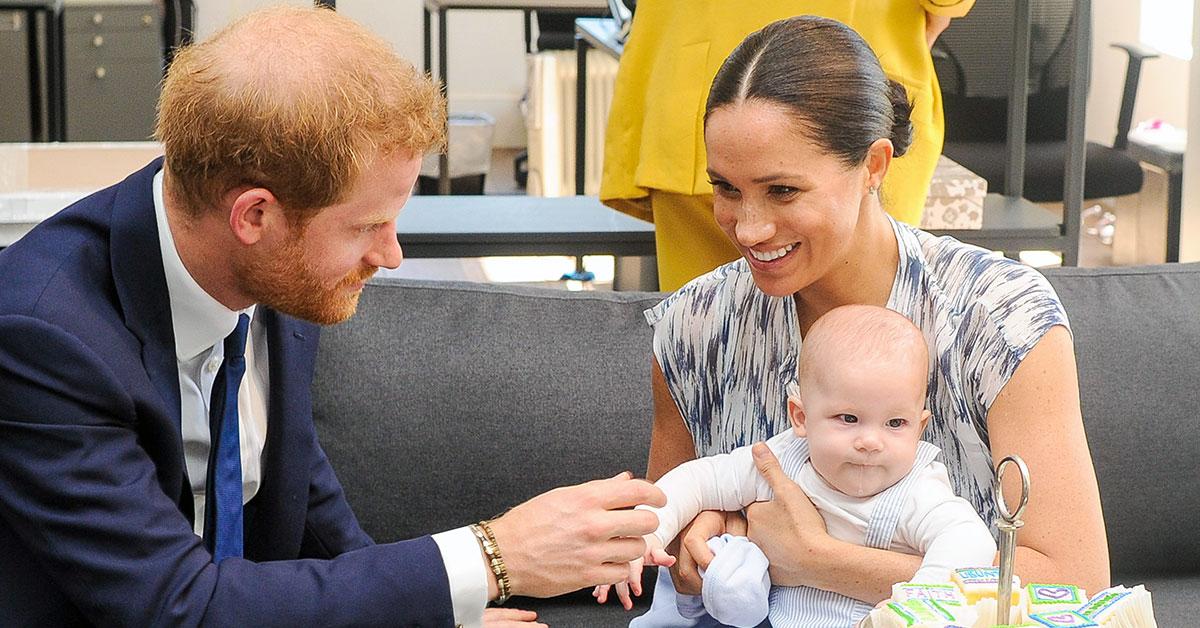 Too cute! Meghan Markle released her new children's book, The Bench, on Tuesday, June 8, and she made sure to give a shout-out to her husband, Prince Harry, and their son, Archie.
Article continues below advertisement
The former actress dedicated the book to both of her boys, writing, "For the man and the boy who make my heart go pump-pump."
Even though the book was written before Meghan and Harry welcomed their daughter, Lilibet Diana, on June 4, the 39-year-old included a subtle nod to her new tot.
Article continues below advertisement
In the final illustration, Harry is seen sitting on a bench feeding chickens with Archie, 2, while a woman, who looks like Meghan, is standing in the garden with a baby in a sling.
Article continues below advertisement
"The Bench started as a poem I wrote for my husband on Father's Day, the month after Archie was born," Meghan said in a press release last month. "That poem became this story. Christian [Robinson] layered in beautiful and ethereal watercolor illustrations that capture the warmth, joy and comfort of the relationship between fathers and sons from all walks of life; this representation was particularly important to me, and Christian and I worked closely to depict this special bond through an inclusive lens. My hope is that The Bench resonates with every family, no matter the makeup, as much as it does with mine."
"Meghan, The Duchess of Sussex, is a mother, wife, feminist, and activist," the mom-of-two's biography reads. "Through the nonprofit work of the Archewell Foundation, she and her husband are committed to activating compassion in communities across the world. She currently resides in her home state of California with her family, two dogs, and a growing flock of rescue chickens."
Article continues below advertisement
Robinson, who illustrated the book, gushed about working with the brunette beauty.
"I connected with the manuscript, and I fell in love with the story," Robinson said on the Today show. "Zoom is how we connected, and it was really surreal and exciting, and we were totally vibing on that first Zoom."
Article continues below advertisement
He added, "What I'm really passionate about is telling those stories that are inclusive that represent as many different kinds of kids as possible. It's a privilege, and I don't take it for granted."
When Meghan and Robinson were finished, the former was excited about their collaboration. "I got a message back, that she was effusive over a lot of the images and illustrations," he said. "I had to Google what 'effusive' meant, but it means really excited and appreciative, and that meant everything to me."