Meghan Markle Reveals There Are 'Sweet Little Moments' In Her Book 'The Bench,' Including A Tribute To Princess Diana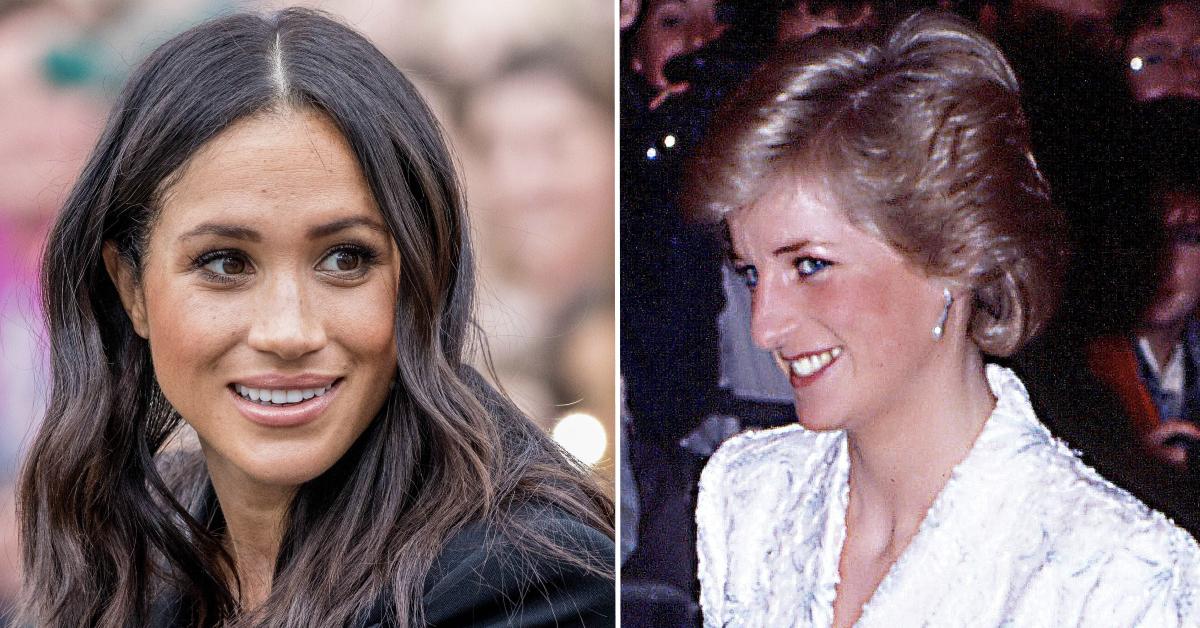 Even though Meghan Markle never met Prince Harry's mother, Princess Diana, she still feels a connection to her.
Article continues below advertisement
So, when writing her children's book, The Bench, the former actress, 39, decided to include something that would appeal to her late mother-in-law.
"I think you can find sweet little moments that we've tucked in there, from my favorite flower, even my husband's mum's favorite flower, forget-me-nots, we wanted to make sure they were included in there," she said. "There's a lot of special detail and love that went into that book."
Article continues below advertisement
This is hardly the first time Meghan has paid tribute to the late princess. In May, Meghan wore Diana's Cartier Tank Française watch, which is worth $25,000, during a video for Global Citizen's VAX Live: The Concert to Reunite the World.
Article continues below advertisement
Earlier this month, Meghan and Harry announced they had welcomed a little girl into their lives — and she was even named after Queen Elizabeth and Princess Diana.
Article continues below advertisement
"It is with great joy that Prince Harry and Meghan, The Duke and Duchess of Sussex, welcome their daughter, Lilibet 'Lili' Diana Mountbatten-Windsor, to the world," they wrote on their Archewell website on June 6.
Article continues below advertisement
"Lili was born on Friday, June 4 at 11:40 a.m. in the trusted care of the doctors and staff at Santa Barbara Cottage Hospital in Santa Barbara, CA. She weighed 7 lbs 11 oz. Both mother and child are healthy and well, and settling in at home," the statement continued. "Lili is named after her great-grandmother, Her Majesty The Queen, whose family nickname is Lilibet. Her middle name, Diana, was chosen to honor her beloved late grandmother, The Princess of Wales."
Meghan even put Lili in her book before she was born. In one illustration, Harry and son Archie are sitting at a bench, while the brunette beauty is carrying a baby in the garden.
Article continues below advertisement
"Archie loves the book," Meghan gushed. "He has a voracious appetite for books and constantly when we read him a book he goes, 'again, again.'"
"Now the fact that he loves The Bench and we can say, 'Mommy wrote this for you,' feels amazing," she added.