Queen Elizabeth 'Unlikely' To Strip Meghan Markle & Prince Harry Of Their Royal Titles, Expert Says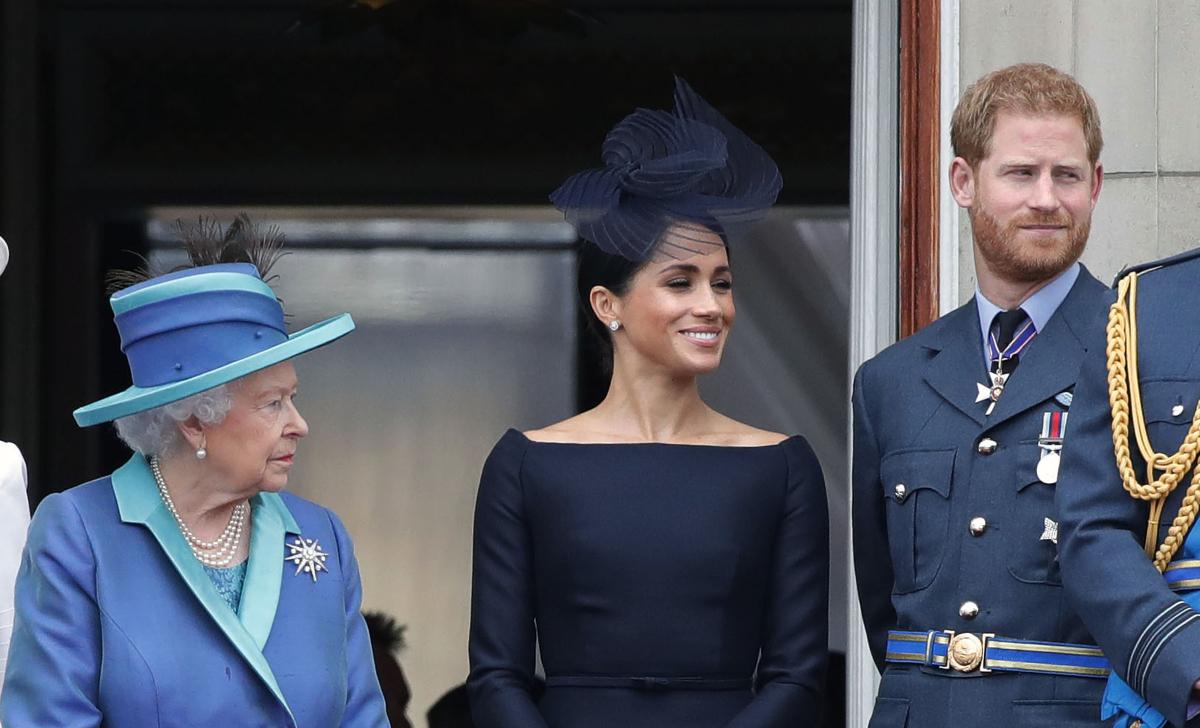 Even though palace aides want Prince Harry and Meghan Markle to be stripped of their titles after the red-headed royal talked smack about the royal family, talkRadio's royal correspondent Rupert Bell said it was "very unlikely" this would happen.
Article continues below advertisement
"The Queen gave them as a wedding present and I think she would find that very hard to take that away from them, given the circumstances these titles were given," Bell said. "Remember there are three different titles that they have — not only the Duke (and Duchess) of Sussex. I see that as a position of last resort and the Queen has to agree to it."
Article continues below advertisement
Bell also added that according to the constitution, a vote in parliament would likely have to take place in order for the couple to be stripped of their titles.
Article continues below advertisement
"What I think it does reflect is the underlying, total frustration with Harry and Meghan, particularly with the podcast comments about the family," Bell said. "I think a lot of people within The Firm feel totally frustrated knowing they can't say anything yet Harry seems to be going on a continual rant against his family ... it's a PR assault on the people they [Harry and Meghan] are working for!"
Article continues below advertisement
It's safe to say palace staffers are less than pleased with the couple — especially after Harry, 36, revealed he didn't want to be part of the royal family when he was younger.
"People are appalled that he could do this to the Queen when the Duke of Edinburgh is barely in his grave," one aide told the Daily Mail, adding that the palace feels "a growing sense of bewilderment and betrayal. To drag his grandfather into this is so shocking and disrespectful."
"The Duke of Sussex has now spent a significant amount of time emphasizing that he's no different to anyone else and attacking the institution which he says has caused him so much pain. There is a growing feeling that if you dislike the institution that much, you shouldn't have the titles," they added.