'I Personally Would Never Be Able To Judge Another': Sarah Ferguson 'Wishes Harry & Meghan So Much Happiness' After Leaving The Royal Family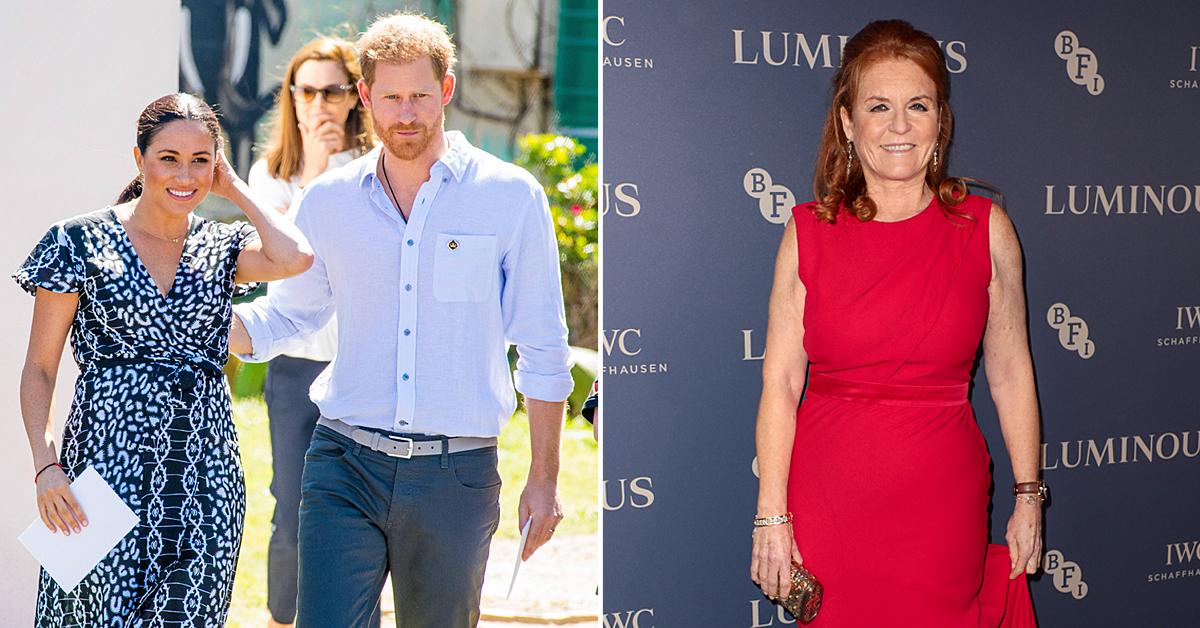 Sarah Ferguson knows all too well what it's like to be picked apart by the tabloids, which is why she is supportive of Meghan Markle and Prince Harry's decision to leave the royal family.
Article continues below advertisement
"I personally would never be able to judge another, so I just am not like that," Ferguson told Good Morning America. "I wish Harry and Meghan so much happiness, and I know that [the late Princess] Diana would be so proud of her sons and their wives."
"I believe that everybody has a right to their own voice and there should be no judgment on race, creed, color or any other denomination," she added, referring to the press treatment of Meghan.
Article continues below advertisement
Article continues below advertisement
"All I want to say on this is that Oprah helped me greatly when I went to the U.S. and was interviewed by her," she told The Telegraph. "I'm a great supporter of Oprah and everything that she does."
She added, "I wouldn't presume to give advice to Harry and Meghan, except to say to be happy. I did have to make my own way in the world when I left the family, and it is not always easy."
Of course, Ferguson couldn't help but gush over Harry's late mother, who died in a car accident in 1997.
Article continues below advertisement
"She's in my heart," Ferguson shared. "I always say it doesn't matter whether you get the love back or you don't get love back or she's here or she's not here, you can love anyway and keep the kindness. I loved Diana, and I will always love her even if she isn't here in person. It's a really lovely thing to have."
"If she was here, we'd be racing to the bouncy castle with our grandchildren," she continued. "The funny thing is we'd be with our grandchildren running in the egg and spoon race. She was always a better, faster runner than me."