Sarah Ferguson Says 'Everybody Wanted' To See A Feud Between Her & Princess Diana, Declares 'We Were So Strong Together'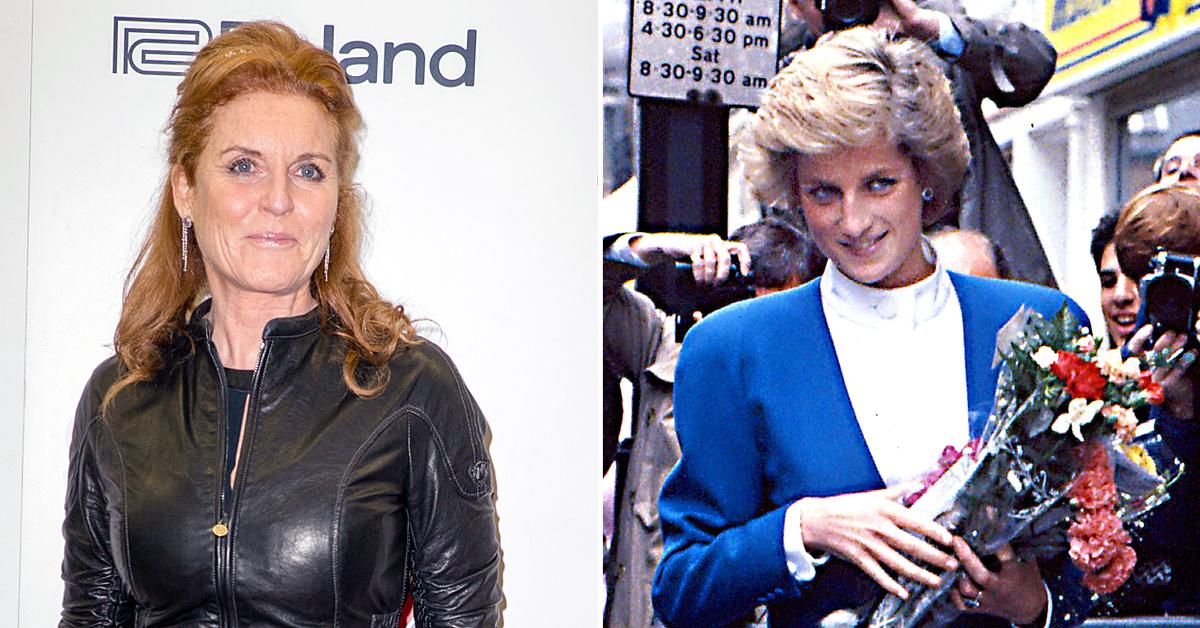 There was no bad blood between Sarah "Fergie" Ferguson and Princess Diana, despite reports saying the two were fighting before her death.
Article continues below advertisement
"We promised each other we would always be together — there was never any daylight between us," the Duchess of York, 61, told PEOPLE. "But everybody wanted [to see a feud] because we were so strong together. People want to break something so strong."
Article continues below advertisement
Diana was even the one to introduce Ferguson to Prince Andrew. (The two later divorced in 1996.)
"I said to her, 'Oh, Andrew's really good-looking,'" she recalled. "And she said, 'Duh, Fergs!'"
Article continues below advertisement
The two women were often pitted against one another in the media, but their friendship remained very intact.
"In the '80s, it was Diana looking beautiful, and there was fat, frumpy Fergie," Ferguson said. "We were just there for people to make a lot of money. At the time we both didn't realize that."
Article continues below advertisement
"Diana and I both had our own mental health issues, and she and I used to talk," she continued. "She said, 'Fergie, remember one thing: When you're at the top of the pedestal, it's so easy to fall off. And you're at the bottom. You just climb up.' We were positioned as saint and sinner. And the most important thing was to remain robust together, and we did, no matter what anyone wrote."
Article continues below advertisement
If Diana — who died in a car accident in 1997 — were still alive, Ferguson believes she would be soaking up every moment with her family.
"She would be very proud of her sons and their wives," she said. "And she would be just like me, obsessed with her grandchildren. Because that's what she loved."
"She adored the boys," she added. "This would be her heaven. Her heaven."
"If she were sitting with me right now, I know she would say, 'I am so proud of both of my boys and the wonderful wives they have chosen,'" she said, referring to Kate Middleton and Meghan Markle. "Because each has got her own voice."