Sarah Ferguson Says Meghan Markle & Prince Harry Will Face Challenges After Leaving The Royal Family, Reveals 'It Is Not Always Easy'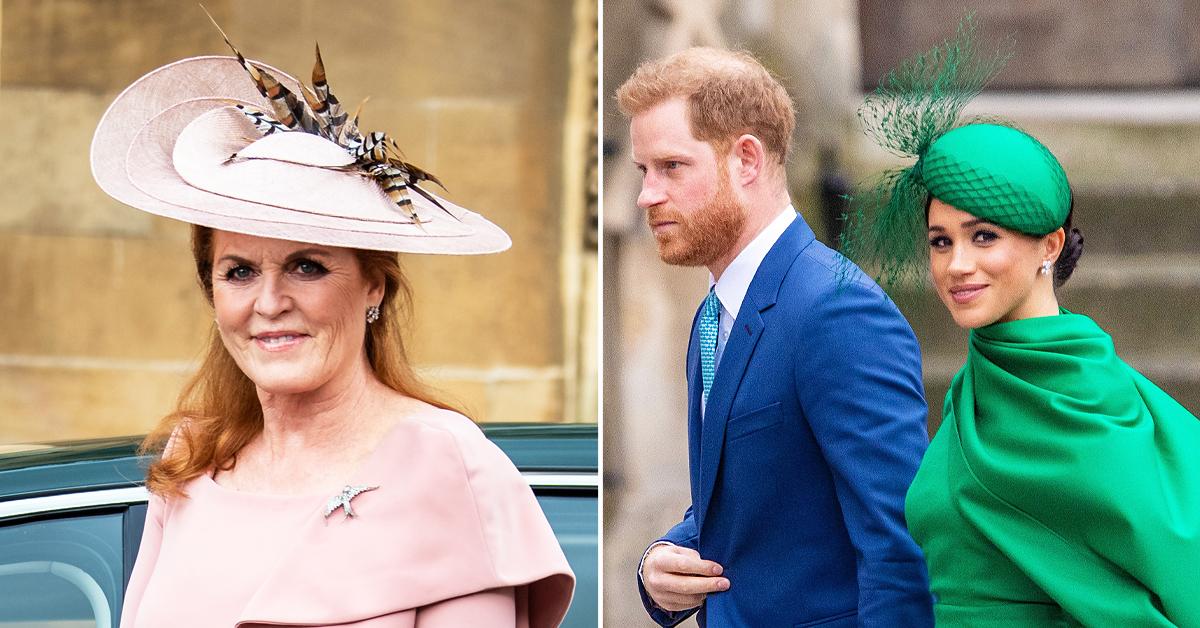 Sarah Ferguson knows all too well what it's like to be ostracized by the royal family. When the Duchess of York was asked about Meghan Markle and Prince Harry's explosive Oprah Winfrey interview, she stayed neutral.
Article continues below advertisement
"All I want to say on this is that Oprah helped me greatly when I went to the U.S. and was interviewed by her," she told The Telegraph. "I'm a great supporter of Oprah and everything that she does."
Ferguson continued to stay mum when she was asked about Megxit. "I wouldn't presume to give advice to Harry and Meghan, except to say to be happy," she shared.
Article continues below advertisement
But she did note that the couple — who left the royal family in 2020 — would face challenges going forward. "I did have to make my own way in the world when I left the family, and it is not always easy," she said.
Article continues below advertisement
The mom-of-two recently got candid about what it was like when the tabloids would only focus on her weight when she was younger.
"I had major mental health problems because of the trauma. It's taken a great deal of work because I believed every word that the front pages told me," she admitted to PEOPLE. "It was self-shame. I'm stratospherically sensitive."
Article continues below advertisement
It also didn't help that the outlets would often compare Ferguson and Princess Diana, who were close pals.
Article continues below advertisement
"In the '80s, it was Diana looking beautiful, and there was fat, frumpy Fergie," she recalled. "We were just there for people to make a lot of money. At the time we both didn't realize that."
"Diana and I both had our own mental health issues, and she and I used to talk. She said, 'Fergie, remember one thing: When you're at the top of the pedestal, it's so easy to fall off. And you're at the bottom. You just climb up,'" she shared. "We were positioned as saint and sinner. And the most important thing was to remain robust together, and we did, no matter what anyone wrote."
Fortunately, Ferguson is in a great place these days — and it shows! "It's like I've gotten out of my own way," she said. "I've really become Sarah. The Duchess is there. Good old Fergie's there too. But Sarah is authentically present."