The Royal Family Looks 'On With Their Hands Over Their Eyes' Each Time Meghan Markle & Prince Harry 'Speak,' Source Claims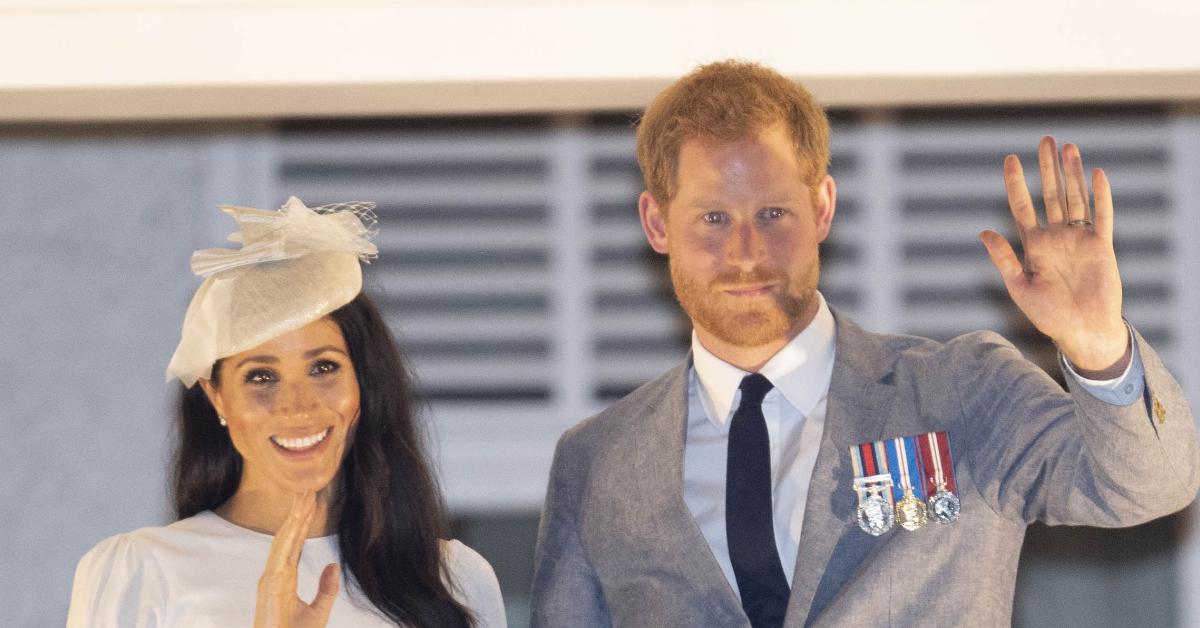 Article continues below advertisement
"Each time Harry and Meghan [Markle] now speak, the family look on with their hands over their eyes," a source told The Mirror. "Between them, they have made several serious accusations which they know will not be responded to by Harry's family."
Article continues below advertisement
"There is no blame, I don't think we should be pointing a finger or blaming anybody. Certainly when it comes to parenting, if I have experienced some sort of pain or suffering because of the pain or suffering perhaps my father or my parents have suffered, I am going to make sure I break that cycle so I don't pass it on," he spilled. "There is a lot of genetic pain and suffering that gets passed on anyway."
Article continues below advertisement
Harry didn't stop there, though. In the new AppleTV+ series The Me You Can't See, the dad-of-one continued to talk about Prince Charles.
"That doesn't make sense," he noted. "Just because you suffered that doesn't mean that your kids have to suffer, in fact quite the opposite. If you suffered, do everything you can to make sure that whatever negative experiences that you had you can make it right for your kids."
Article continues below advertisement
"Isn't this all about breaking the cycle?" Harry added. "Isn't this all about making sure that history doesn't repeat itself?"
Following the harsh remarks, Charles, 72, is "hurt" and "disappointed" after Harry spoke negatively about his upbringing, royal expert Nick Bullen claimed.
Article continues below advertisement
"It appears nothing is off limits now," Bullen shared. "[It's sad] that their private family affairs are being aired in public yet again."
Article continues below advertisement
The duo will talk with "advisors and participants for a thought-provoking, wide-ranging conversation about mental health and emotional well-being, and where we go from here," the synopsis reads. "As the subjects offer further insight into their stories, experts share their guidance for continuing the global conversation."
No matter what happens, it seems like the damage is done. "There's no way [the royal family will] ever trust him after this," another source stated. "The damage is done."