Oprah Winfrey Reveals If Prince Harry's Candid Interviews Are Helping His Relationship With The Royal Family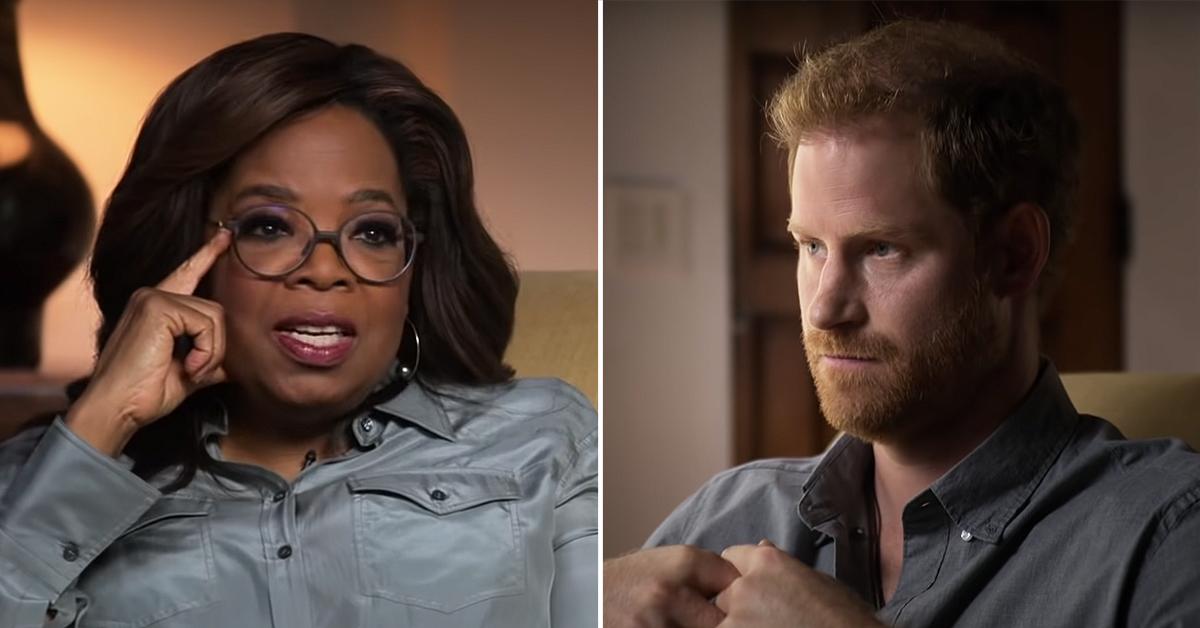 Is Prince Harry digging himself into an even bigger hole? The royal has been honest about what his life was like when he was living in the U.K., and now his pal Oprah Winfrey is weighing in on the confessions.
Article continues below advertisement
"Do you think that being as candid as he is, is going to help him with the Royal Family?" Gayle King asked Winfrey during an appearance on CBS This Morning.
"I don't know if it helps with the Royal Family," the TV personality replied. "But this is what I do know — is that being able to express your own personal truth in a way that benefits you and also helps other people to see the truth in themselves."
Article continues below advertisement
In March, while speaking to Winfrey, Harry and his wife, Meghan Markle, claimed that someone in the royal family was "concerned" over their son Archie's skin color, and when they tried to see someone about their mental health, they were rejected.
Article continues below advertisement
Harry's interviews didn't stop there, though. While speaking to Dax Shepard earlier this month, the red-headed royal, 36, bashed his upbringing — and his father, Prince Charles.
"It's a mix between The Truman Show and living in a zoo," he said. "The biggest issue for me was that, being born into it, you inherit the risk. You inherit every element of it without a choice. And because of the way the U.K. media are, they feel an ownership over you."
"There is no blame, I don't think we should be pointing a finger or blaming anybody. Certainly when it comes to parenting, if I have experienced some sort of pain or suffering because of the pain or suffering perhaps my father or my parents have suffered, I am going to make sure I break that cycle so I don't pass it on," Harry added about his father. "There is a lot of genetic pain and suffering that gets passed on anyway."
Article continues below advertisement
Then, Harry continued to criticize his father's parenting skills on his new AppleTV+ series, The Me You Can't See.
Article continues below advertisement
"My father used to say to me when I was younger, he used to say to [Prince] William and I, 'Well, it was like that for me, so it's gonna be like that for you.' That doesn't make sense," he said. "Just because you suffered, it doesn't mean that your kids have to suffer. In fact, quite the opposite. If you suffered, do everything you can to make sure that whatever experiences, negative experiences that you had, you can make it right for your kids."
Princess Diana's former butler Paul Burrell thinks Harry should put a fork in it.
"He's been blinded by Meghan, by her beauty and by this Hollywood world," he insisted. "I think now it could only be Meghan who can stop him from doing these interviews and doing any more damage, and destroying himself."