Prince Harry's Negative Portrayal Of His 'Upbringing' Has Upset Father Prince Charles, Shares Royal Expert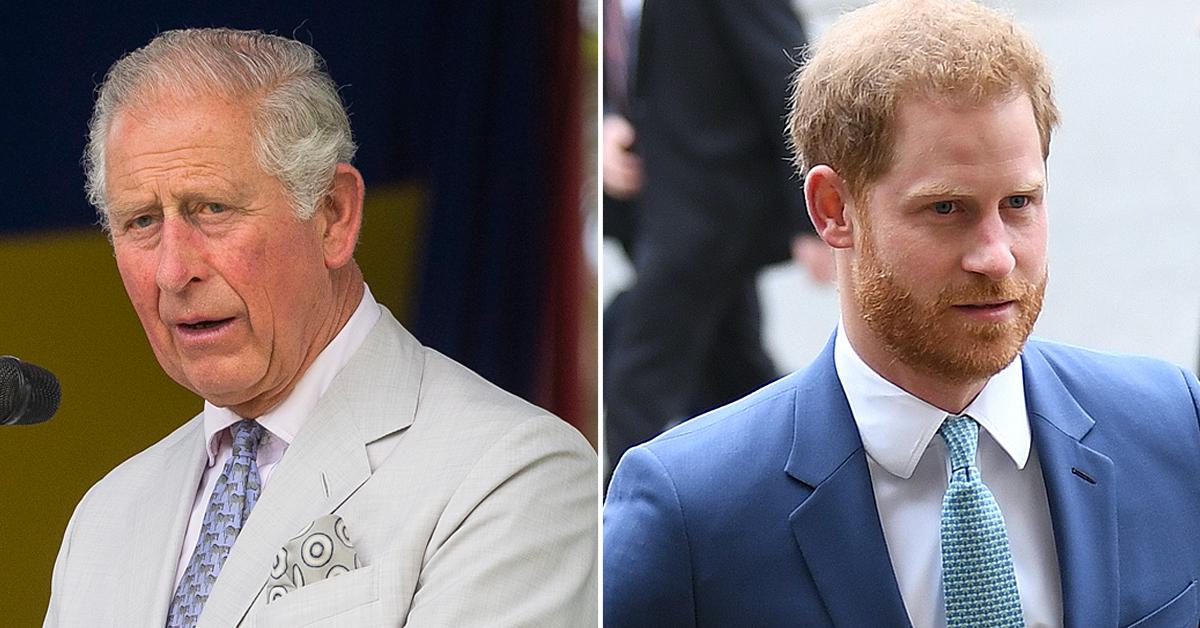 It's safe to say that the royal family isn't happy about Prince Harry's multiple interviews, but royal expert Nick Bullen claimed that Prince Charles is particularly "hurt" and "disappointed" about his youngest son's negative portrayal of his upbringing.
Article continues below advertisement
"It appears nothing is off limits now," Bullen told Us Weekly. "[It's sad] that their private family affairs are being aired in public yet again."
In the mental health docuseries The Me You Can't See, the Duke of Sussex described how his struggles started when he was just a kid — but Charles didn't take his problems seriously.
Article continues below advertisement
"That doesn't make sense," he noted. "Just because you suffered that doesn't mean that your kids have to suffer, in fact quite the opposite. If you suffered, do everything you can to make sure that whatever negative experiences that you had you can make it right for your kids."
"Isn't this all about breaking the cycle?" Harry added. "Isn't this all about making sure that history doesn't repeat itself?"
Article continues below advertisement
Eventually, Harry went to therapy so he could openly discuss his feelings — something that he was discouraged from doing as a royal, explaining, "I wasn't in an environment where it was encouraged to talk about it. That was sort of, like, squashed."
Article continues below advertisement
"If your parents don't want to talk about it, and your friends can't remind you about it, there's no reason why you shouldn't say, 'Hang on a second, I may be the product of my upbringing,'" he stated.
While Charles has yet to publicly comment on Harry's revelations, an insider revealed that he "feels tortured by Harry with his constant digs and wishes he'd just let it drop."
"The general consensus within the royal family is to ignore Harry's behavior, to avoid fanning the flames, but Charles is finding it hard to hold back," the insider told Us Weekly. "He really wants to defend himself."