Princess Eugenie & Princess Beatrice 'Must Be Completely Baffled' By Prince Andrew Sex Abuse Allegations, Expert Claims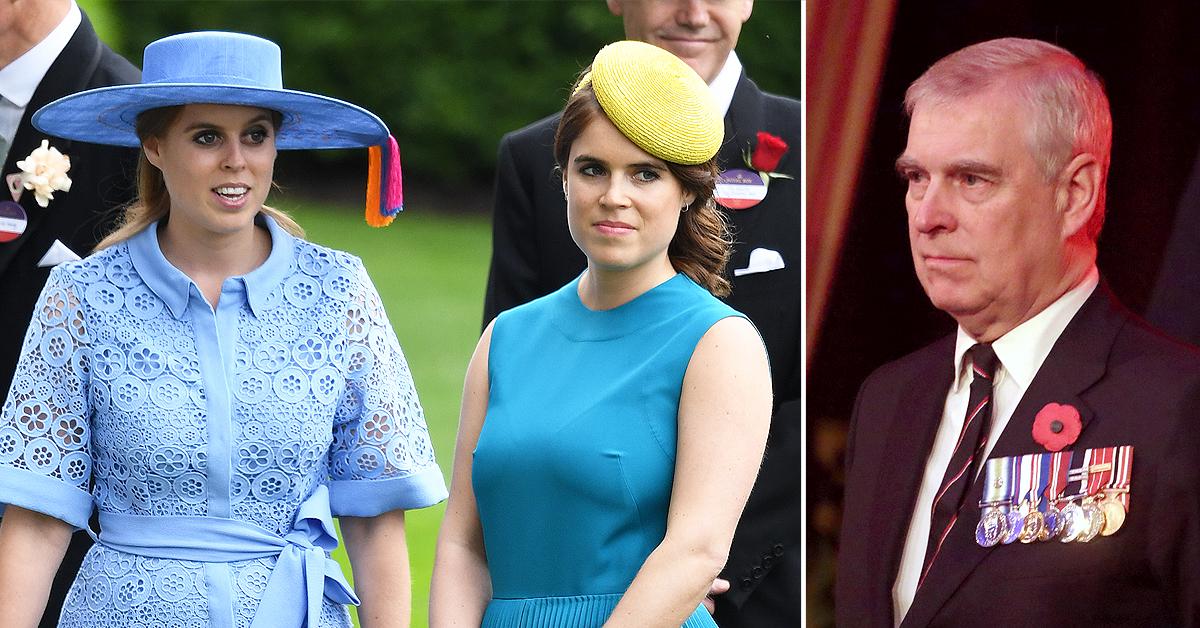 Princess Beatrice and Princess Eugenie have remained silent after their father, Prince Andrew, was hit with a lawsuit from Virginia Roberts, who alleged the royal raped her at 17 years old.
Article continues below advertisement
As for how the girls are feeling, journalist Charlotte Griffiths said: "I think it's so hard, Eugenie is with him now in Balmoral, and she is such a normal, down-to-earth girl and this must be really hard for her."
Article continues below advertisement
"Beatrice is a bit more of a cheerleader I think because she sort of advised him around the Newsnight interview," she continued. "She must find it really difficult, she genuinely believes her father is like this perfect individual. You know, Eugenie is a genuinely normal royal, she must be completely baffled by this. She's just got a new baby, it must be a really stressful time for her. I feel really bad for the girls."
In the lawsuit, which was obtained by The Royal Observer, Roberts claims that the royal "sexually abused Plaintiff in Epstein's New York mansion in this District."
Article continues below advertisement
"On another occasion, Prince Andrew sexually abused Plaintiff on [Jeffrey] Epstein's private island in the U.S. Virgin Islands, Little St. James," the documents state. "During each of the aforementioned incidents, Plaintiff was compelled by express or implied threats by Epstein, [Ghislaine] Maxwell, and/or Prince Andrew to engage in sexual acts with Prince Andrew, and feared death or physical injury to herself or another and other repercussions for disobeying Epstein, Maxwell, and Prince Andrew due to their powerful connections, wealth, and authority."
However, Andrew has denied any wrongdoing and was spotted at Queen Elizabeth's Balmoral estate in Scotland last week. Sarah Ferguson and Eugenie were also seen with the dad-of-two.
Article continues below advertisement
Despite the messy situation, Andrew has been trying to stay positive.
"He has been cheerful and relaxed at Balmoral," a source told The Sun about the dad-of-two, who was spotted heading to visit his mother, Queen Elizabeth, last week. "His legal team always expected this and have prepared. They advised the Duke to keep calm and carry on and he is taking their advice."