Disgraced Prince Andrew Is Likely 'Loving' That The Media Is Fixated On Prince Harry & Meghan Markle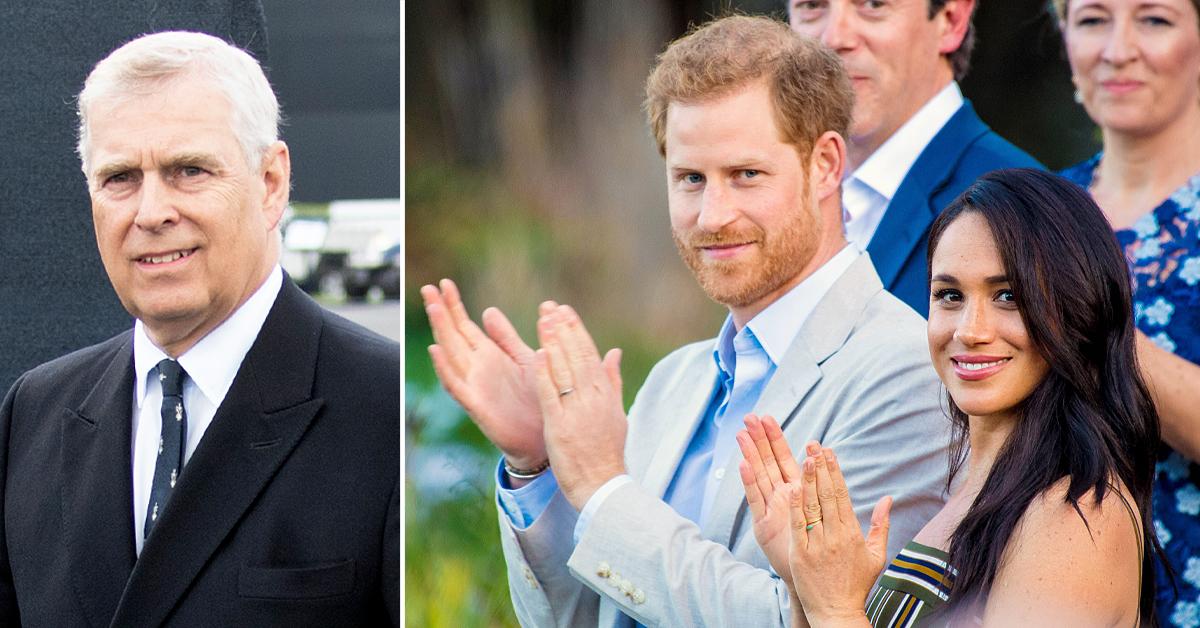 Though the majority of the royal family wants to move past the drama with Prince Harry and Meghan Markle, British commentator Lisa Wilkinson believes disgraced Prince Andrew — who was accused of being involved in sex trafficking and sleeping with underage girls — is enjoying living in their shadows.
Article continues below advertisement
During the June 9 episode of The Project, Wilkinson and her coanchors were discussing a report that claimed Harry and Meghan didn't get the Queen's approval to name their daughter "Lilibet," the matriarch's nickname.
After the rumor spread, a spokesperson for the couple denied the report, but Wilkinson couldn't help but laugh at the attention it was receiving.
Article continues below advertisement
In recent years, it came to light that Andrew had close ties with sex offender Jeffrey Epstein, and Virginia Giuffre claimed that at just 17 years old, she was a victim of Epstein's sex trafficking and was forced to sleep with Andrew.
A photo of Andrew and Giuffre resurfaced, but the Duke of York insisted that her story was fabricated — though he acknowledged his ties to Epstein, which he "regrets."
Article continues below advertisement
"It didn't happen. That couldn't have happened because the date that's being suggested I was at home with the children," he stated in a BBC interview. "I have no recollection of ever meeting this lady, none whatsoever."
However, following his public sit-down, Andrew stepped down from his royal duties.
"I continue to unequivocally regret my ill-judged association with Jeffrey Epstein. His suicide has left many unanswered questions, particularly for his victims, and I deeply sympathise with everyone who has been affected and wants some form of closure," he continued. "I can only hope that, in time, they will be able to rebuild their lives. Of course, I am willing to help any appropriate law enforcement agency with their investigations, if required."