Prince Andrew Is 'A Person Of Interest' In Jeffrey Epstein Investigation, Source Says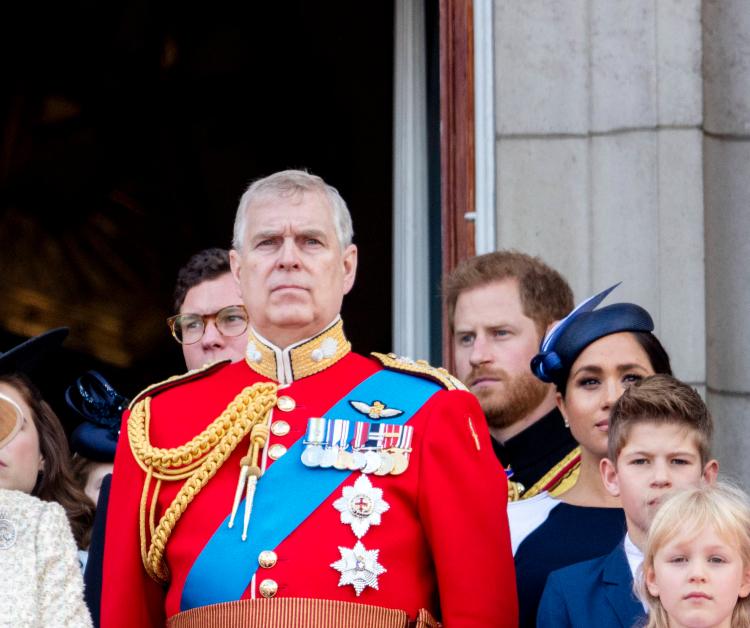 U.S. prosecutors are looking into Ghislaine Maxwell and others linked to the late pedophile Jeffrey Epstein — and they are considering Prince Andrew "a person of interest" in the ongoing investigation, a source familiar with the probe said, Reuters reported.
Article continues below advertisement
According to the outlet, investigators want to interview Andrew, as he might be a potential witness. Though the dad-of-two said he would cooperate with authorities, he has declined requests to talk with investigators, and now they are not sure if they will ever be able to interview him, the source said.
Article continues below advertisement
"He doesn't seem to want to talk to us," the insider said.
In the lawsuit, which was obtained by The Royal Observer, Virginia Roberts claims that the royal "sexually abused Plaintiff in Epstein's New York mansion in this District."
Article continues below advertisement
"On another occasion, Prince Andrew sexually abused Plaintiff on Epstein's private island in the U.S. Virgin Islands, Little St. James," the documents state. "During each of the aforementioned incidents, Plaintiff was compelled by express or implied threats by Epstein, Maxwell, and/or Prince Andrew to engage in sexual acts with Prince Andrew, and feared death or physical injury to herself or another and other repercussions for disobeying Epstein, Maxwell, and Prince Andrew due to their powerful connections, wealth, and authority."
Andrew has denied any wrongdoing and has remained quiet since the lawsuit was filed on Monday, August 9.
Article continues below advertisement
Andrew was photographed heading to Queen Elizabeth's Balmoral estate last week, and it seems like he will remain out of the spotlight for quite some time.
Article continues below advertisement
"The legal process could go on for years but that's not his fault," an insider said. "He will respond if required to by law, as he has always said. His lawyers saw what happened with the Newsnight interview and think it's best he says as little as possible."
"He has been cheerful and relaxed at Balmoral," another source told The Sun. "His legal team always expected this and have prepared. They advised the Duke to keep calm and carry on and he is taking their advice."