Fighting Back! Prince William Is Taking Part In Social Media Boycott For Four Days — Find Out Why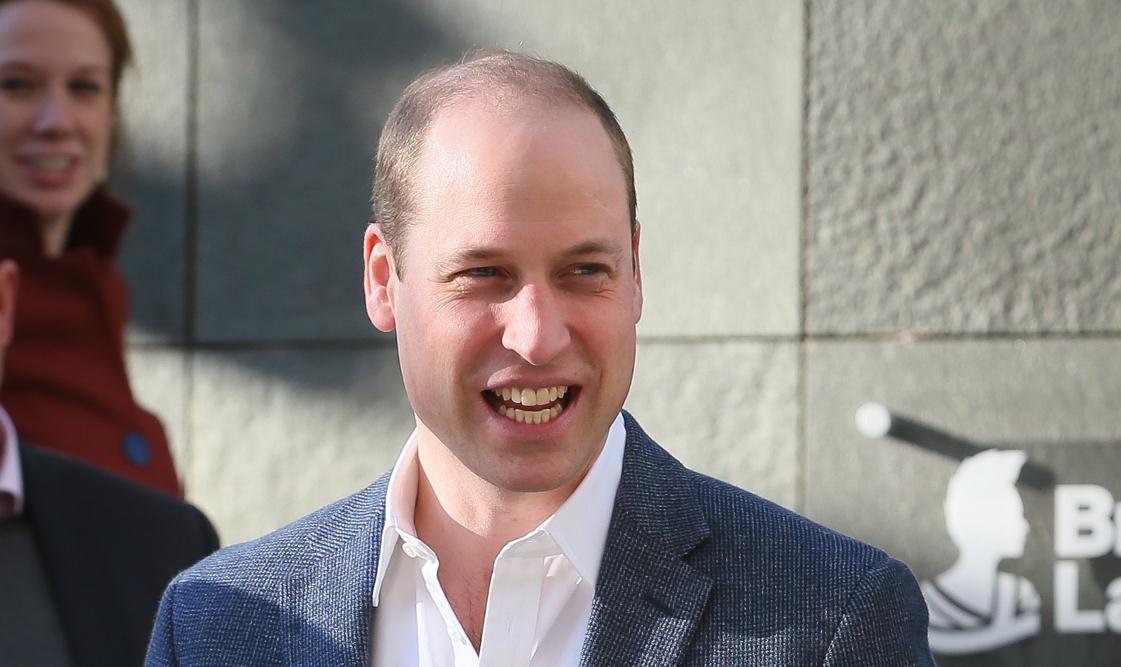 Article continues below advertisement
The dad-of-three will stay offline until Monday, May 3, to encourage social media companies to stop online abuse and discrimination; England's soccer clubs and their players organized the plan.
"As President of the FA I join the entire football community in the social media boycott this weekend," he tweeted, signing his name "W."
Article continues below advertisement
"This weekend we join the football community in the UK in uniting for a social media boycott from 3pm on Friday 30 April to 11.59pm on Monday 3 May, in response to the sustained abuse received online by players and many others in the football community," William, who is head of English soccer's governing body, added.
Article continues below advertisement
Many people commended William for making a difference. One person wrote, "A KING you stand and shall forever stand, Prince William! 🙌," while another echoed, "What a king you're going to make W 👊🏼." A third user added, "Good on ya! People commenting on being political-it's being human. People/trolls hide behind screens and dish out abuse to anyone and everyone."
Article continues below advertisement
Raheem Sterling, an English soccer player, also joined the campaign and spread the word on his Instagram page. "We are switching off our social media channels from 3pm on Friday 30 April, until 23:59pm on Monday 3 May, in response to sustained and ongoing online abuse. #Enough | #StopOnlineAbuse," he wrote.
Many others are standing with the soccer community, including Formula One World Champion Lewis Hamilton, who said "there is no place in our society for any kind of abuse, online or not, and it's been easy for a small few to post hate from behind their screens."
Article continues below advertisement
"While a boycott might not solve this issue overnight, we have to call for change when needed, even when it seems like an almost impossible task," he stated.
Article continues below advertisement
This is hardly the first time William has taken a stand against some of the controversial comments that have been made about soccer players in Britain.
"Racist abuse — whether on the pitch, in the stands, or on social media — is despicable and it must stop now," William said in January. "We all have a responsibility to create an environment where such abuse is not tolerated, and those who choose to spread hate and division are held accountable for their actions. That responsibility extends to the platforms where so much of this activity now takes place."
Article continues below advertisement
"I commend all those players, supporters, clubs and organisations who continue to call out and condemn this abuse in the strongest terms. W," he concluded.
Article continues below advertisement
After Prince Philip's funeral, William wrote, "Now, more than ever, we must protect the entire football community–from the top level to the grassroots–and the values of competition and fairness at its core. I share the concerns of fans about the proposed Super League and the damage it risks causing to the game we love."
A few days later, he tweeted, "I'm glad the united voice of football fans has been heard and listened to. It is now really important that we use this moment to secure the future health of the game at all levels. As President of the FA, I'm committed to playing my part in that work. W."
William and Kate Middleton will be celebrating their daughter Charlotte's birthday this weekend — but it looks like royal fans will have to wait until next week to see any photos.