Prince William & Kate Middleton's Recent Video Debunks Prince Harry's 'Trapped' Claims, The Family Of Five Look 'Relaxed & Natural,' Expert Says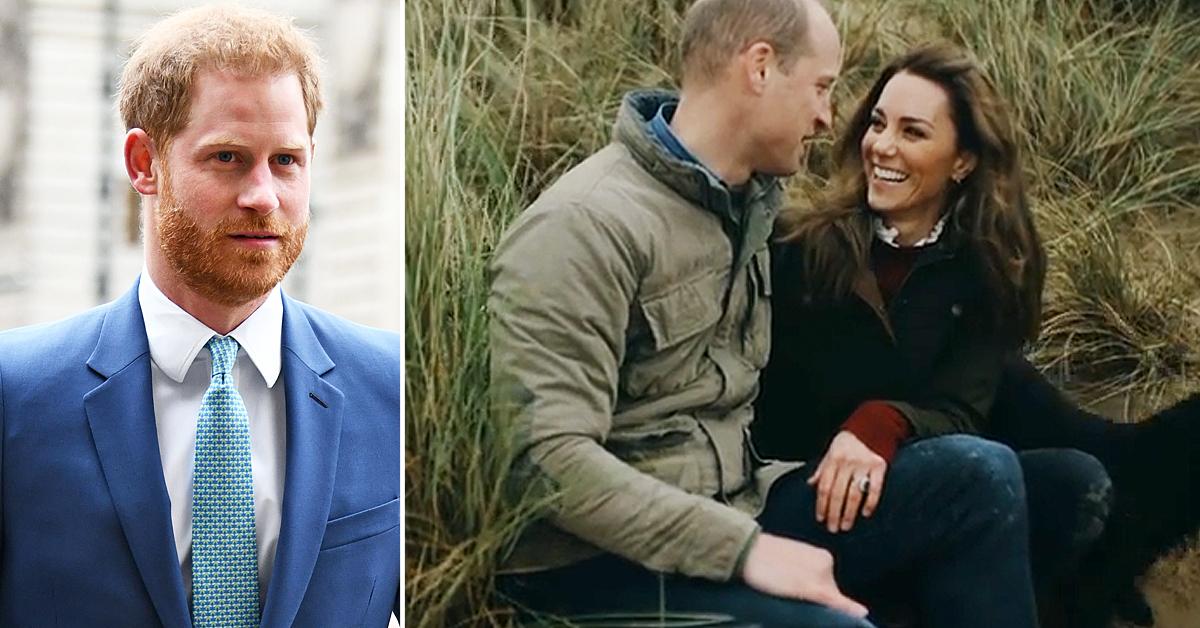 Prince William and Kate Middleton shared a new video of their family to mark their 10th wedding anniversary — and the family five look anything but "trapped," a body language expert revealed.
Article continues below advertisement
In the clip, William, 38, and Kate, 39, along with their three children, Prince George, 7, Princess Charlotte, 5, and Prince Louis, 3, are all seen hanging out at the beach and running around the countryside.
Article continues below advertisement
"This film seems to fly in the face of Harry's recent claims about William being 'trapped' in the royal family and unable to act freely," body language expert Judi James told the Daily Mail, referring to when Prince Harry told Oprah Winfrey he felt "trapped" within the royal family.
Article continues below advertisement
"The playful, outdoor behavior here is all about freedom of both actions and emotions and the three children look wonderfully uninhibited as they run about having fun," she said, adding that the three kids appear to be "having the time of their lives" in the clip. "When children play as naturally as this with their parents it's obvious they're behaving as they normally would do away from the cameras."
Overall, James said the family of five "really do look relaxed and natural."
Article continues below advertisement
In March, Harry, 36, told Winfrey that he felt he had to leave the royal family. "I myself was trapped. I didn't see a way out. I was trapped but I didn't know I was trapped," he stated. "Trapped within the system, like the rest of my family are. My father and my brother, they are trapped. They don't get to leave."
Article continues below advertisement
Royal commentator Richard Fitzwilliams agreed with James' assessment.
"Both of them were superb portraits of a couple who are clearly blissfully happy, both with each other and in their roles, where they show to the world how far they are from being 'trapped,'" he said. "Mums up and down the country will identify with the simple joys of pottering with the kids on the beach, playing in the garden and in the countryside. The Cambridges are clearly signaling that the monarchy in the future will have a more informal style, which will suit changing times."