Prince William & Prince Harry Unlikely To Watch 'Spencer', Predicts Royal Journalist: 'They'll Find It Uncomfortable'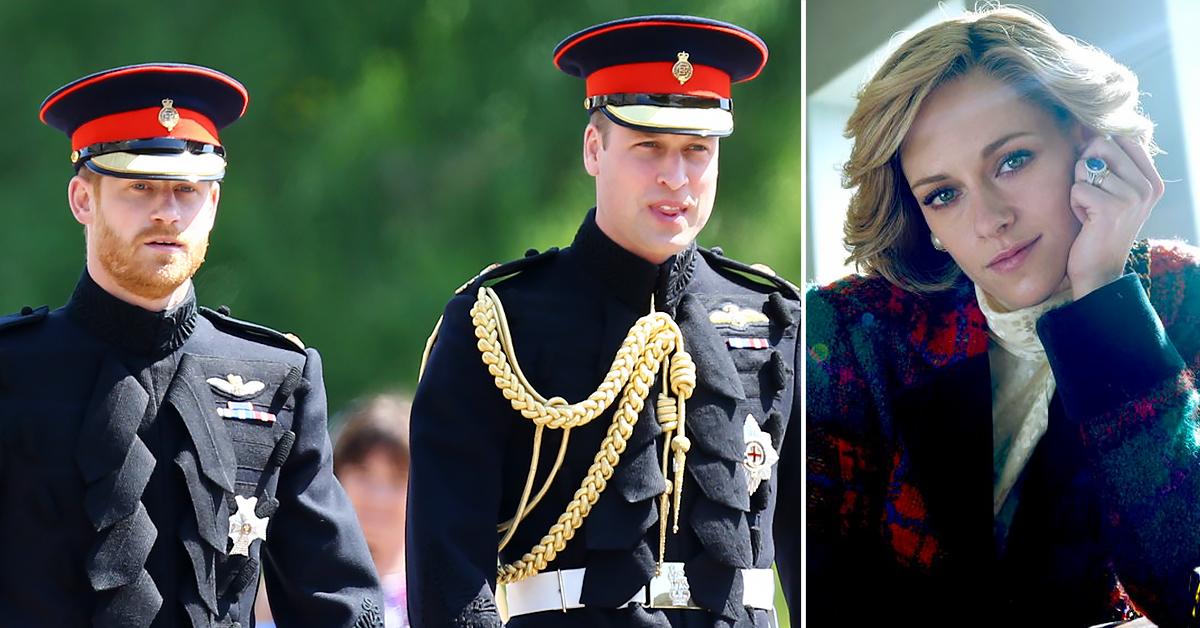 Article continues below advertisement
"I'm not entirely sure either William or Harry will sit down and watch the film," he told Daily Mail's Palace Confidential. "If they do I think they'll find it uncomfortable and difficult at times."
The royal expert noted that the brothers have never been supportive of the media's scripted portrayal of the royal family.
"They'll obviously spot huge gaps where the director has played fast and loose with what actually happened," he explained. "I think one thing we've learnt over the years about the princess' children is that they take a rather firm view and a rather disappointing view. I guess on all the fictionalized accounts of their mother."
Article continues below advertisement
Article continues below advertisement
Stewart insisted that the film isn't meant to exploit the late mother-of-two.
"Our first step into this always was with love and admiration, and if we didn't love her we wouldn't have made the movie," she insisted. "So, it comes from a genuinely careful and considerate place, and we're lucky to have had the opportunity."
Article continues below advertisement
"She felt so alive to me when I was making this movie, even if it's all between the ears and it was just a fantasy of mine," continued the star. "But there were moments where my body and mind would forget she was dead. And suddenly, I would just have an image of what happened. And remember who she left behind. And I was amazed by the renewed emotion."