Prince William Meets Earthshot Finalists In Glasgow: 'I Am Honored & Proud To Be Working Alongside You'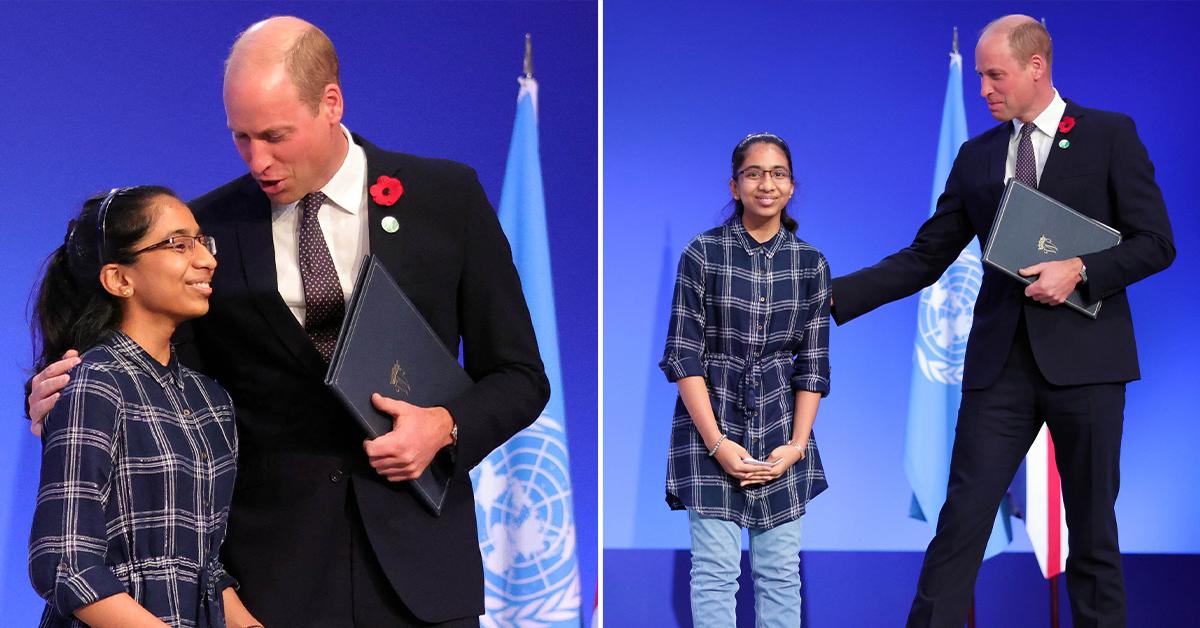 Prince William looked like he had a lot of fun meeting with Earthshot finalists on Tuesday, November 2, in Glasgow, Scotland.
During the "Accelerating Clean Technology Innovation and Deployment" event, he spoke about the amazing creators, calling them "the brightest and boldest amongst us ... the real superstars in this room today."
Article continues below advertisement
"Their ingenuity is amazing. Their potential is off the charts," he gushed.
Scroll through the gallery below to see more photos!
Article continues below advertisement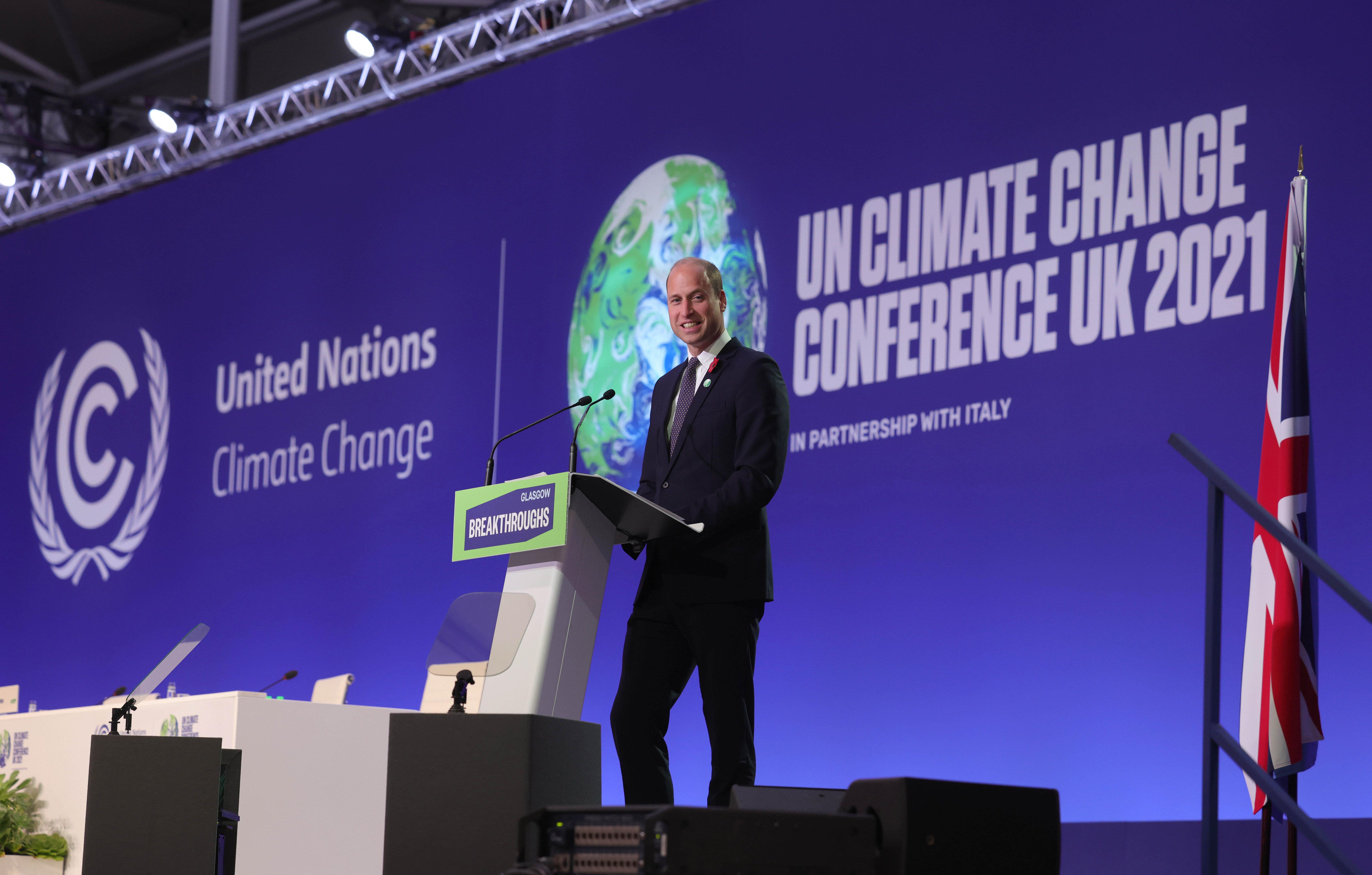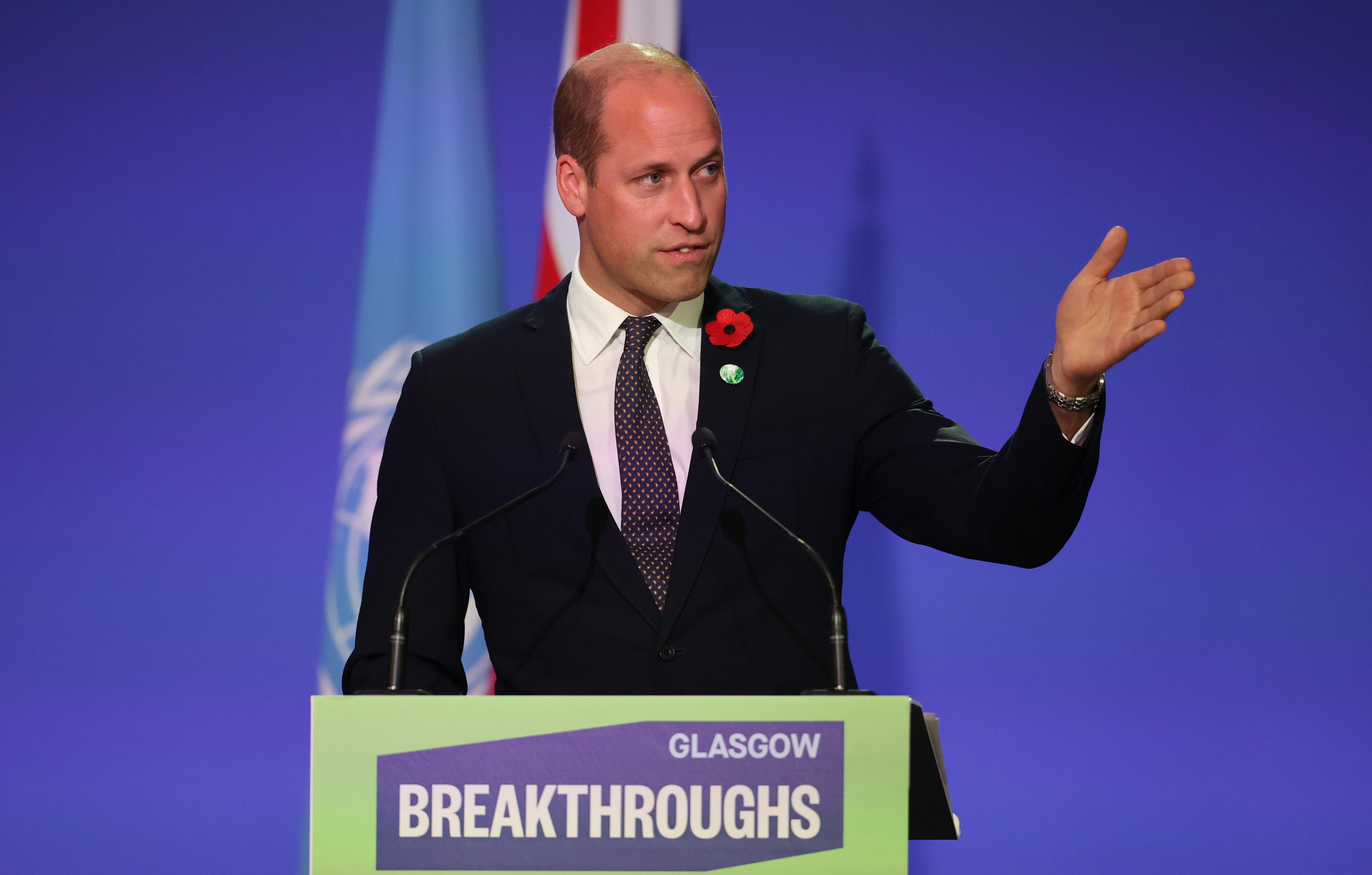 "I hope our finalists have given you cause for optimism. They represent a growing wave of innovators, dedicating their time and talent to finding solutions to repair our planet. Today, I'm asking you to create the conditions in which they can thrive, and their ideas can scale," he said.
Article continues below advertisement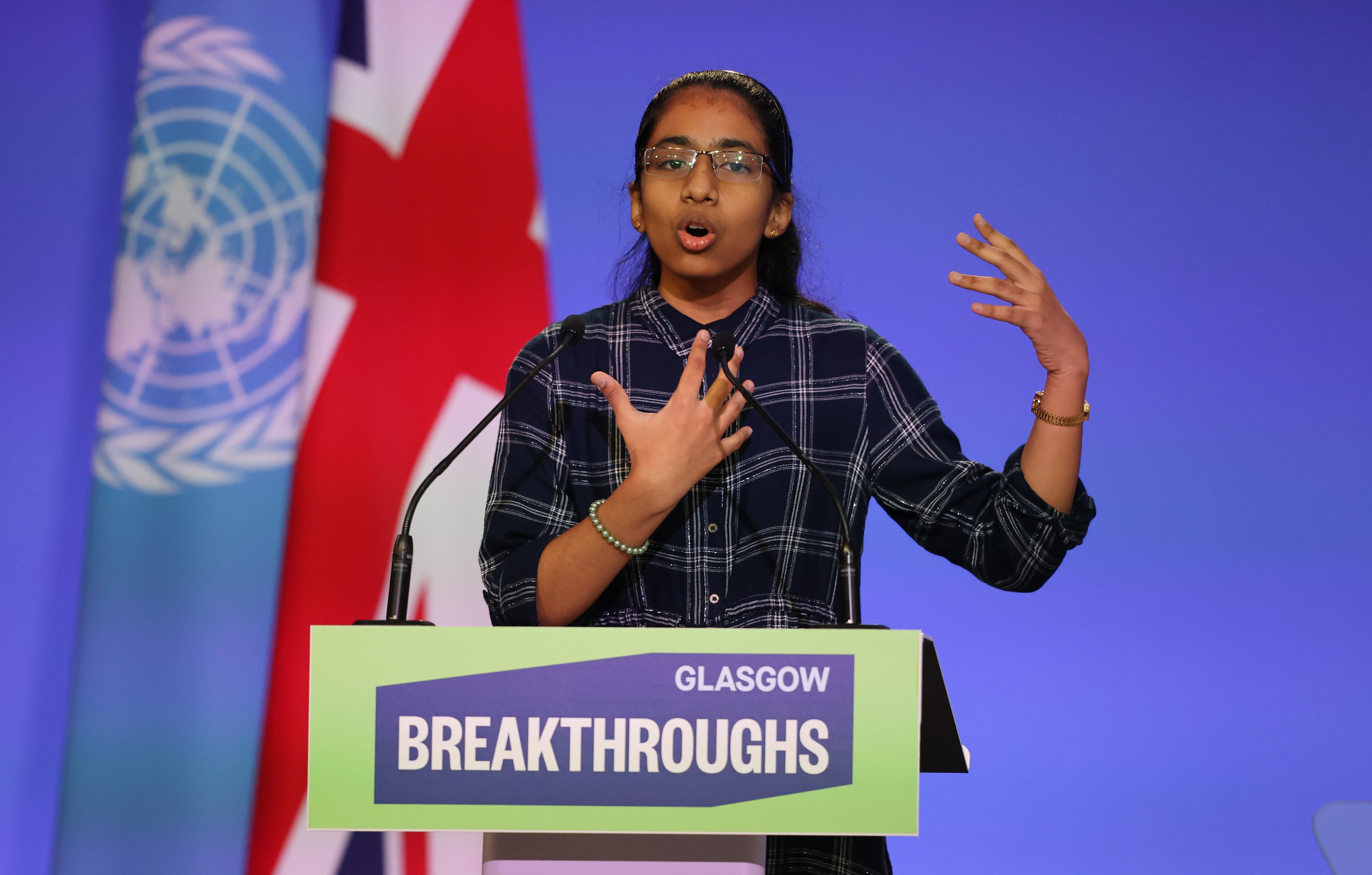 The dad-of-three praised 15-year-old Vinisha Umashankar, who is from India.
She is "the brains behind a solar ironing cart, with the potential to improve air quality by replacing charcoal with solar power for literally millions of street vendors," he said. "This is just one of her many inventions. She puts us all to shame."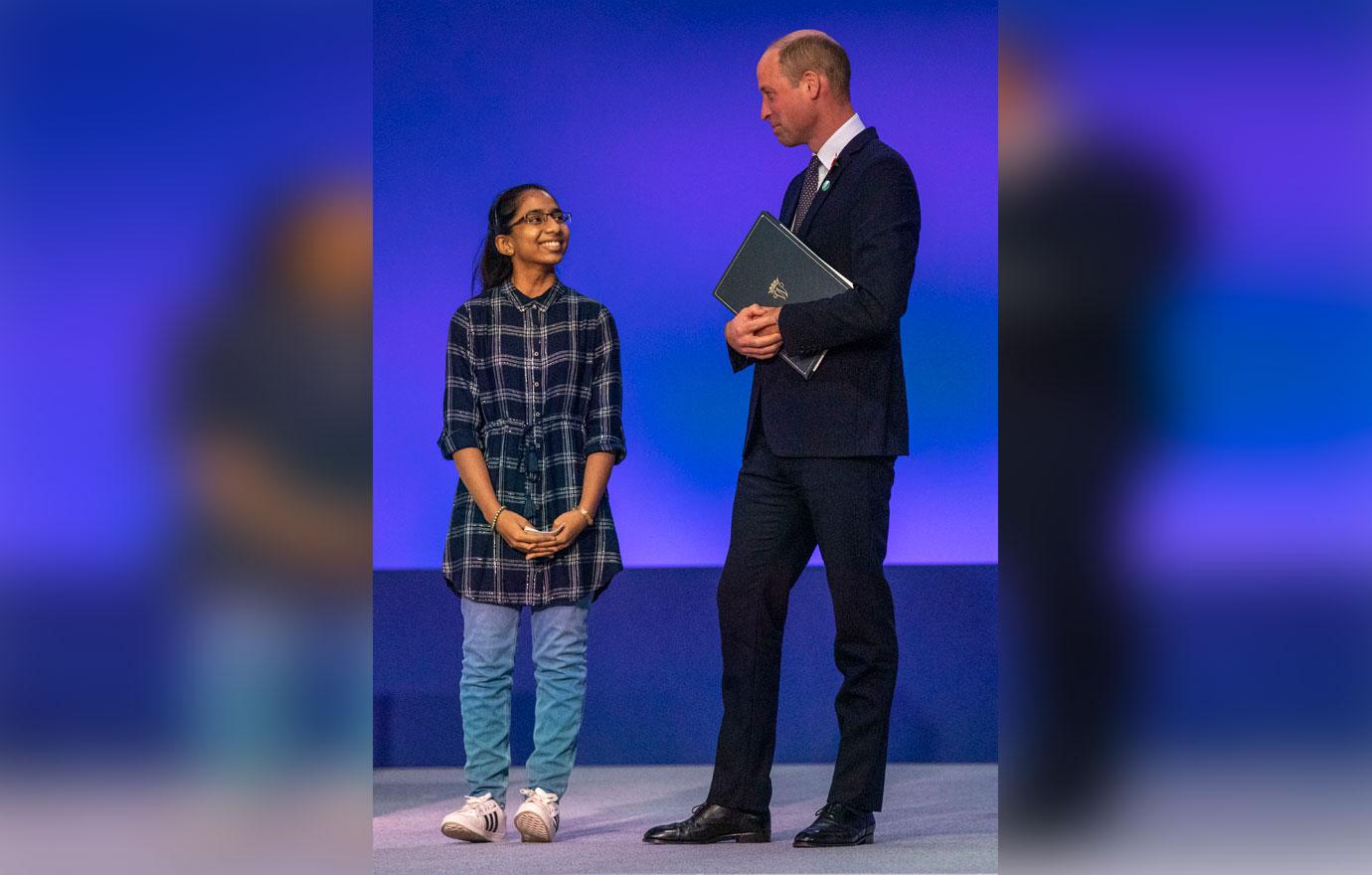 Umashankar, who wore jeans and a plaid shirt, previously gushed over the prince on social media. "Prince William highly praising my #innovation, the Solar Ironing Cart on #BBC #Newscast (14-10-21) with @adamfleming. @KensingtonRoyal @EarthshotPrize @COP26 @PMOIndia @narendramodi @UKinIndia @AlexWEllis @ukinchennai @oballhatchet @CMOTamilnadu @Guidance_TN @Collector_TVM," the teenager wrote on Twitter in October.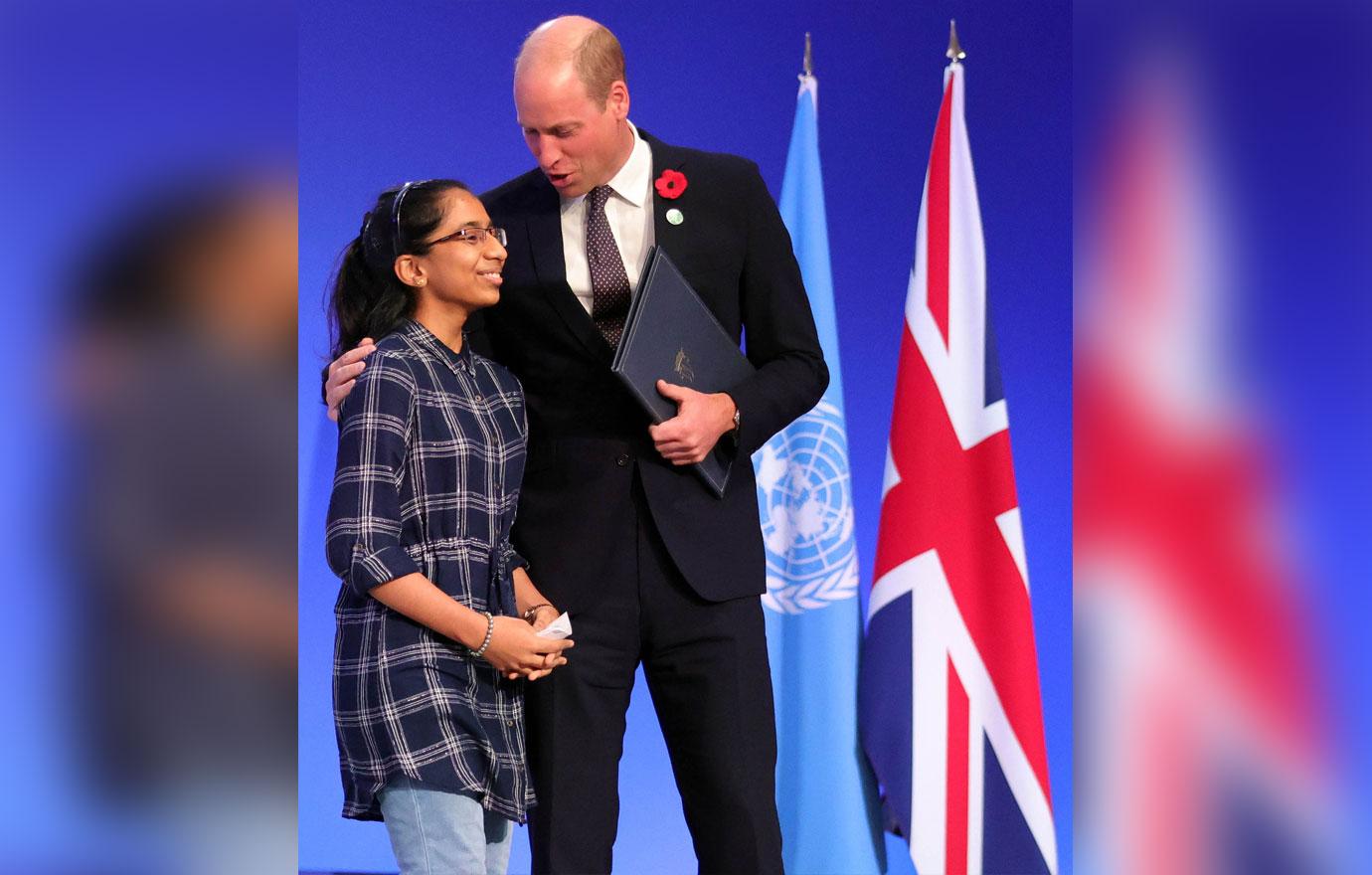 In October, William revealed why he started the Earthshot initiative.
"The Earthshot Prize is a global environment prize, trying to inspire positivity and solutions to tackle some of the world's biggest environmental challenges," he said. "So, the inspiration to create is going back to going around the world. I have seen some amazing places and some amazing people who are doing incredible work. I think this sort of prize needs to be highlighting those individuals, give them a profile to present their solutions and show people we can actually fix this stuff. Ultimately, I want my children's future to be better than we currently have at the moment."