Prince William & Kate Middleton's Range Rover Is For Sale — And It Can Be Yours For A Hefty Price!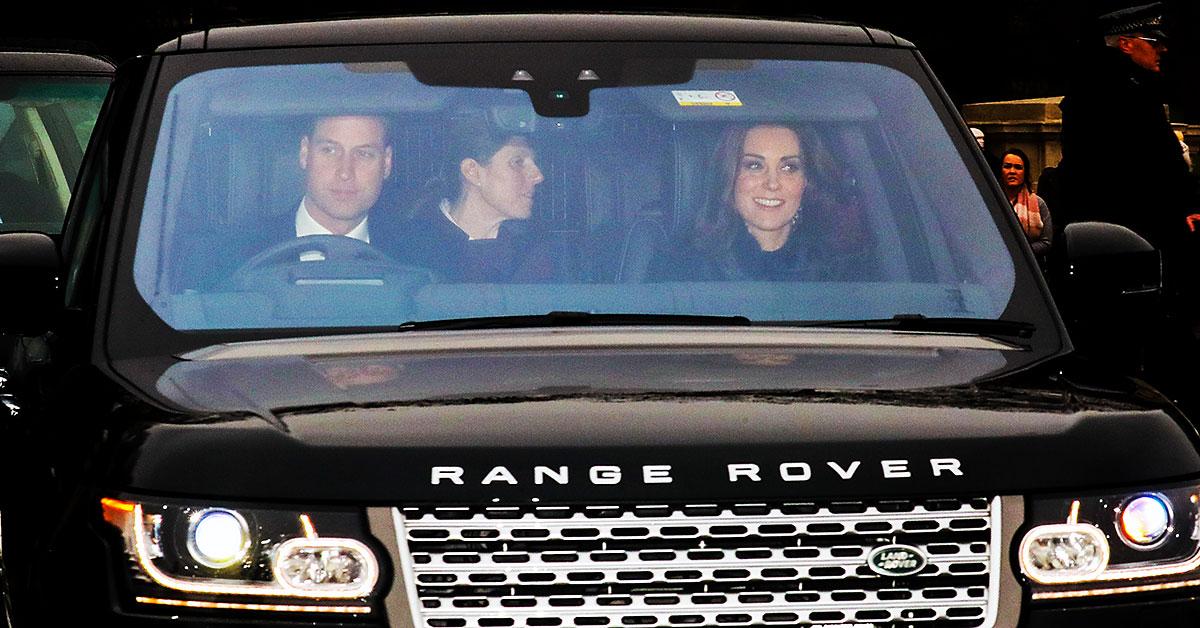 If you've ever wanted to live like Prince William and Kate Middleton, now is your chance! A luxury Range Rover previously used by the pair is being auctioned by Bonhams in Oxfordshire, England, on May 22 — for a hefty price.
Article continues below advertisement
Kate and William previously used the vehicle in 2013, and it was then sold to a private owner in July 2020. The car is supposed to sell for anywhere between $42,000 and $56,000.
"The Royal Family has been linked to the British firm for seven decades, with many senior Royals seen being driven or taking the wheel of different Land Rover models," a release from Bonhams reads, adding that the model for sale is "a popular choice with the Windsors."
Article continues below advertisement
The automobile is in tip-top shape, as it only has 38,420 miles, and it comes with 20-inch alloy wheels and "a contrasting Almond and Espresso leather interior," the release noted.
Article continues below advertisement
There's also optional extras including heated front and rear seats, a panoramic glass roof, side steps, remote garage door opener ... and a drinks fridge, so that if you're ever thirsty, you can have a cold drink ready to go in just a matter of seconds.
"The vendor purchased the car in July 2020 from Jardine Lancaster Bracknell, and the vehicle is also supplied with a full service history, a Land Rover warranty until July 2021, and a free Land Rover annual service in 2021 at JLR Slough," Bonhams said. "Overall we are told the car is in excellent condition and drives very well, presenting itself as a rare opportunity to acquire a vehicle with royal roots."
Article continues below advertisement
Article continues below advertisement
"The hearse was built using a Land Rover Defender TD5 130 chassis cab vehicle, which was made at Land Rover's factory in Solihull in 2003 and subsequently modified," a statement from Buckingham Palace said, adding that Philip and Land Rover began creating the vehicle 18 years ago.
"We are deeply privileged to have enjoyed a very long and happy association with The Duke of Edinburgh over many decades. We are also honored that the Land Rover which The Duke designed will be used at the funeral on Saturday," Thierry Bolloré, Jaguar Land Rover's Chief Executive, said in a statement. "The Duke was a tremendous champion for design, engineering and technology. During his visits to our sites he engaged with hundreds of employees and demonstrated his impressive knowledge and deep interest in vehicle design, engineering and manufacturing. The Duke was a truly remarkable man and will be greatly missed."