'An Unimaginably Difficult Circumstance For Them To Be In': Prince Harry's Reunion With Queen Elizabeth 'Will Be Deeply Emotional,' Predicts Royal Expert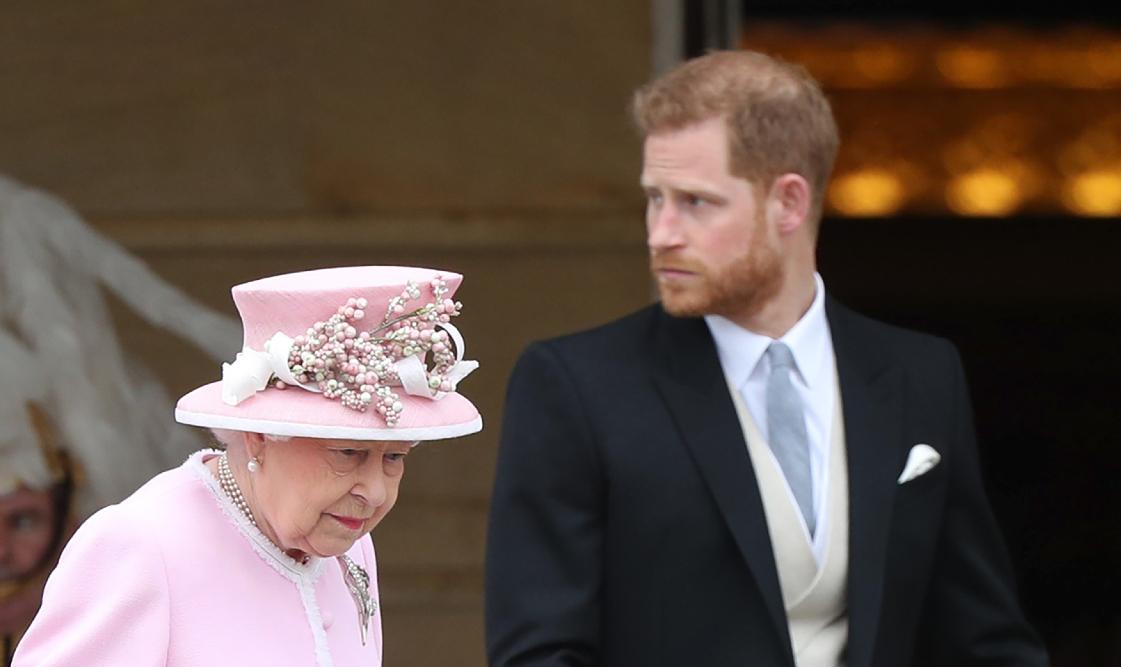 Article continues below advertisement
When the two do come face-to-face at Prince Philip's funeral, which will be on Saturday, April 17, it will be a pivotal moment for Harry and the royal family.
Article continues below advertisement
"I know they are royals and we put them on a pedestal and we almost don't see them as real people, but they are real people with real lives, real emotions and real feelings," royal expert Katie Nicholl said. "They learn to control them, they know the cameras will be on them and I think they will be giving very little away on the day itself."
"But I think behind closed doors it will be a deeply emotional reunion," she added.
Article continues below advertisement
However, their long-awaited meeting seems like it will be short and sweet since Harry, 36, plans to head back to the U.S. shortly after the funeral to be with his pregnant wife, Meghan Markle.
Nicholl said there is a "very short window of time" that Harry will "actually have to see his grandmother" and the rest of the family, adding that it's "a really, really tough position to be in."
Article continues below advertisement
Harry — who got candid about being part of the royal family in a television interview — was supposed to fly back home over the summer when he and his brother, Prince William, would unveil a statue of their late mother, Princess Diana.
Article continues below advertisement
Now, he has to face his family sooner than he expected. "I suppose it was always going to be an awkward homecoming for Prince Harry after the bombshell interview with Oprah," Nicholl stated. "It was never going to be an easy reunion but my goodness, this is just an unimaginably difficult circumstance for them to be in."