Prince Philip's Funeral Will Take Place At Windsor Castle — See Photos Of The Rehearsals For The Upcoming Event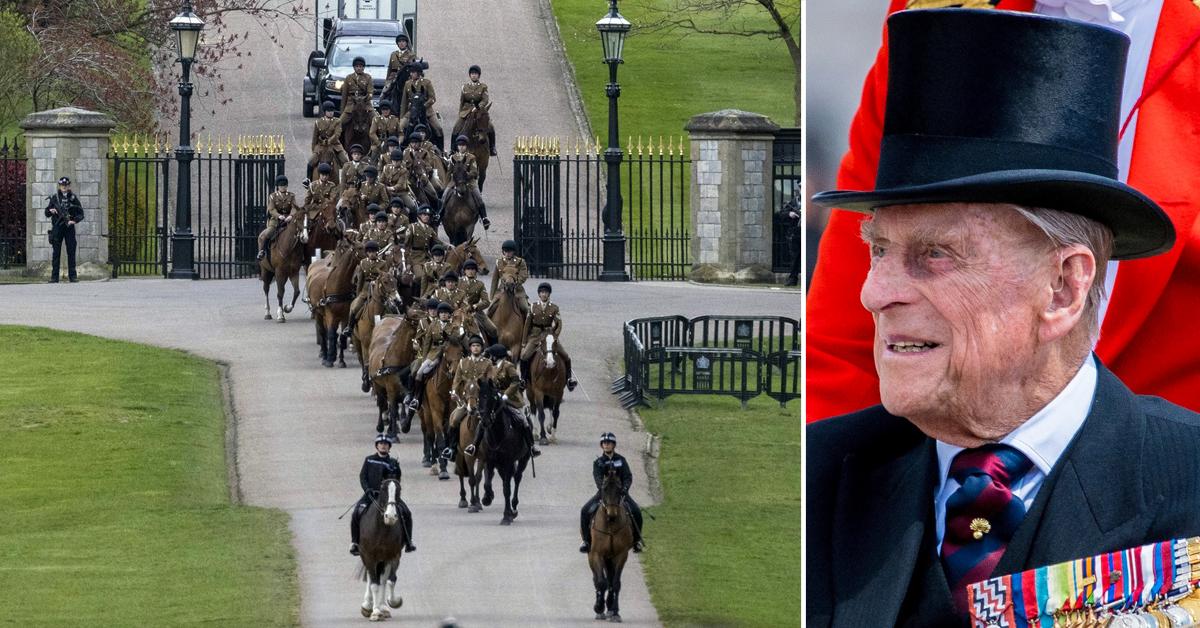 Prince Philip will be laid to rest on Saturday, April 17, and in "normal" times, the event would have had 800 people in attendance, but due to the ongoing coronavirus pandemic, the list was reduced to just 30 people.
Article continues below advertisement
Just two days before the funeral will take place at St George's Chapel, which is at Windsor Castle, crowds of people gathered on the Long Walk to watch the rehearsals for the big event.
Article continues below advertisement
Scroll through the gallery below to see the photos.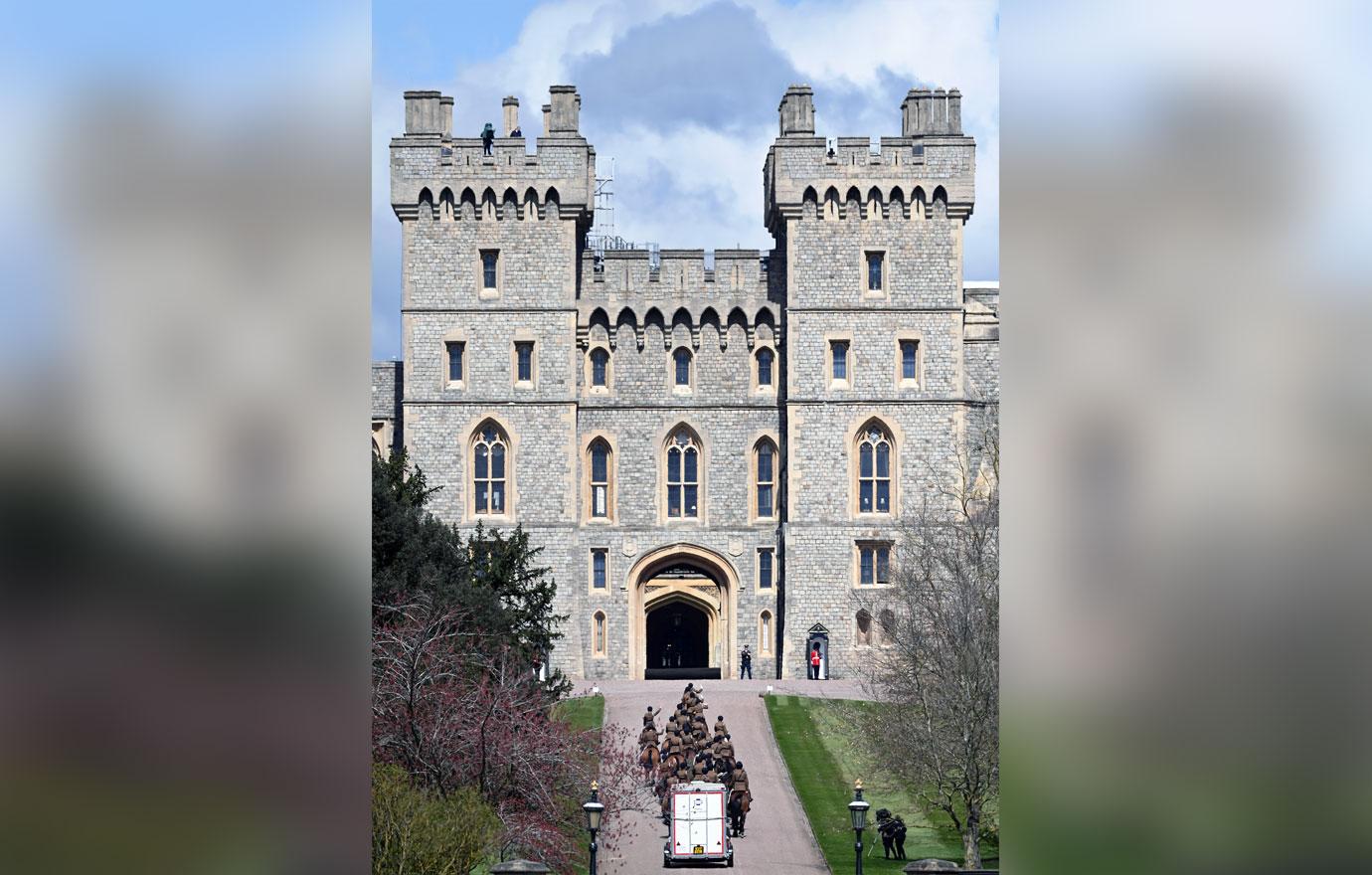 That same day, Buckingham Palace released details about the funeral, revealing that Prince Harry and Prince William will not walk next to each other.
The order was "a practical change rather than sending a signal," a Buckingham Palace spokesman revealed. "This is a funeral and we are not going to be drawn into perceptions of drama. The arrangements have been agreed and represent Her Majesty's wishes."
Article continues below advertisement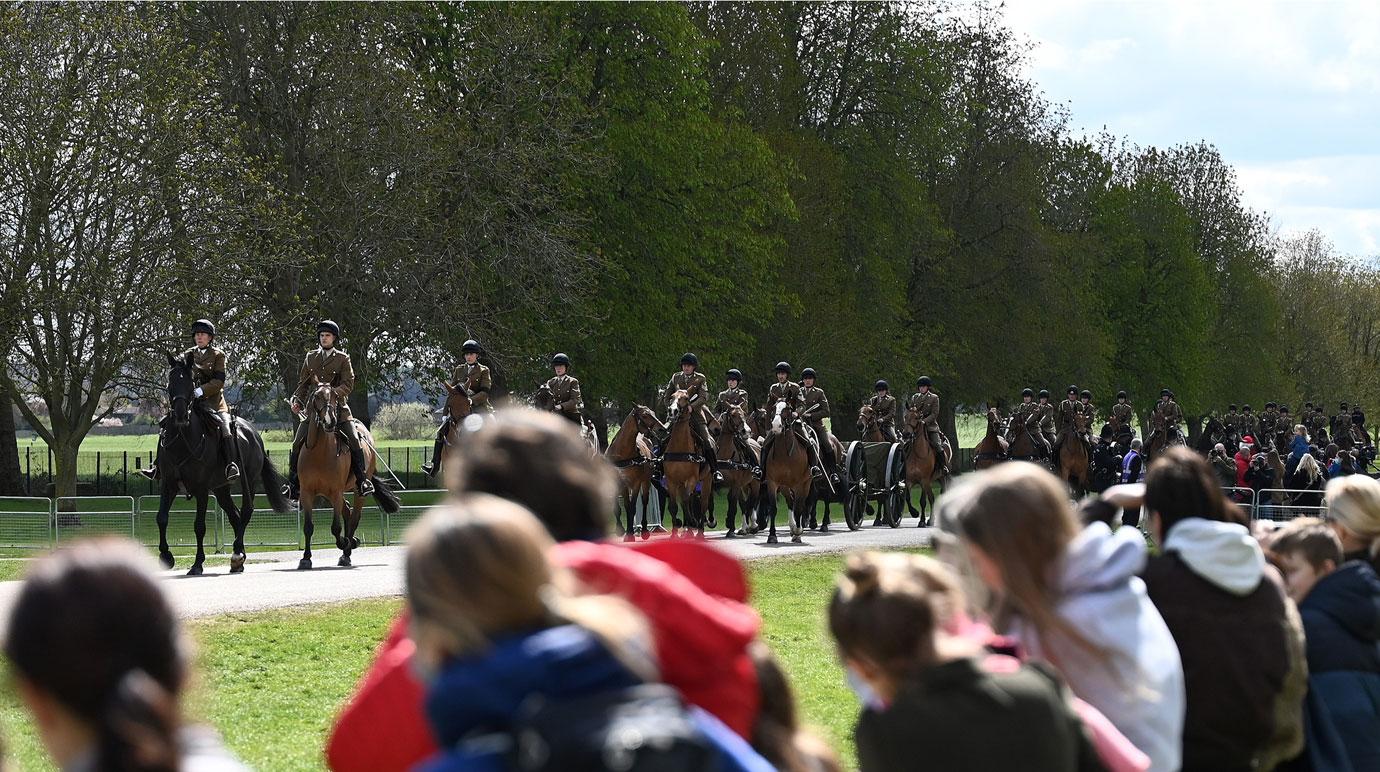 Even though the Palace has encouraged people to stay home amid the pandemic, a crowd gathered to watch the mounted military on their horses.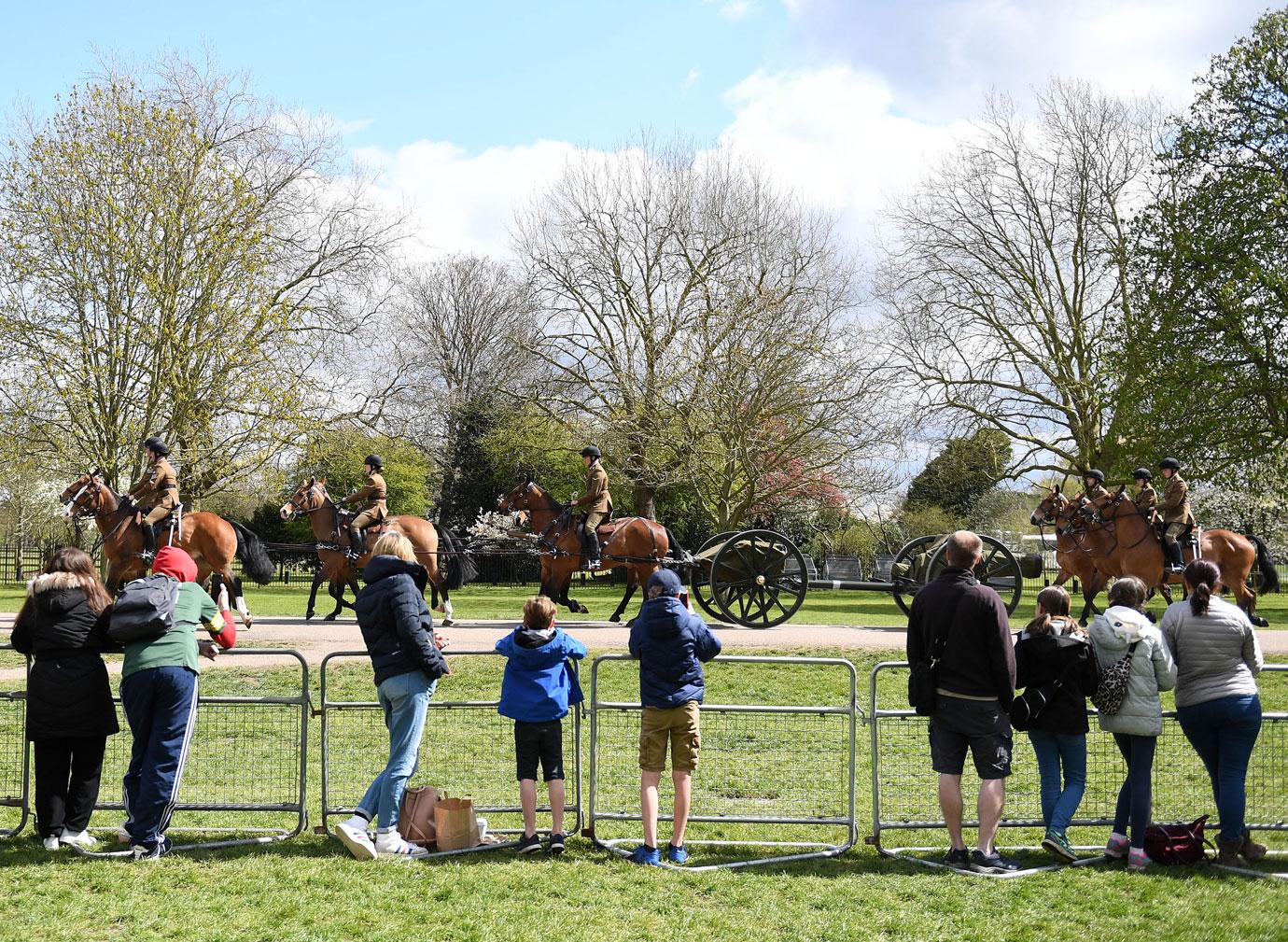 Article continues below advertisement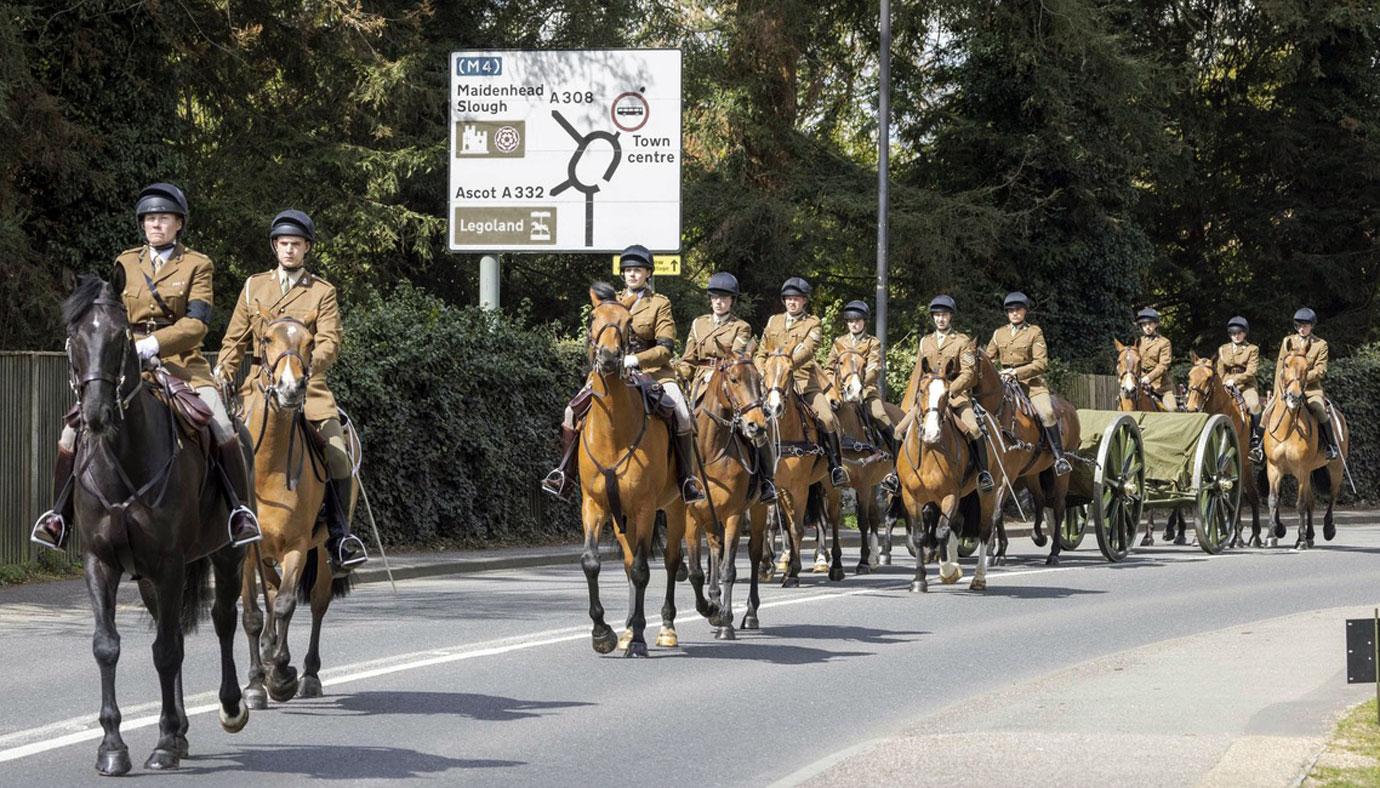 The mounted military approached the Long Walk and practiced before Saturday's event.
Article continues below advertisement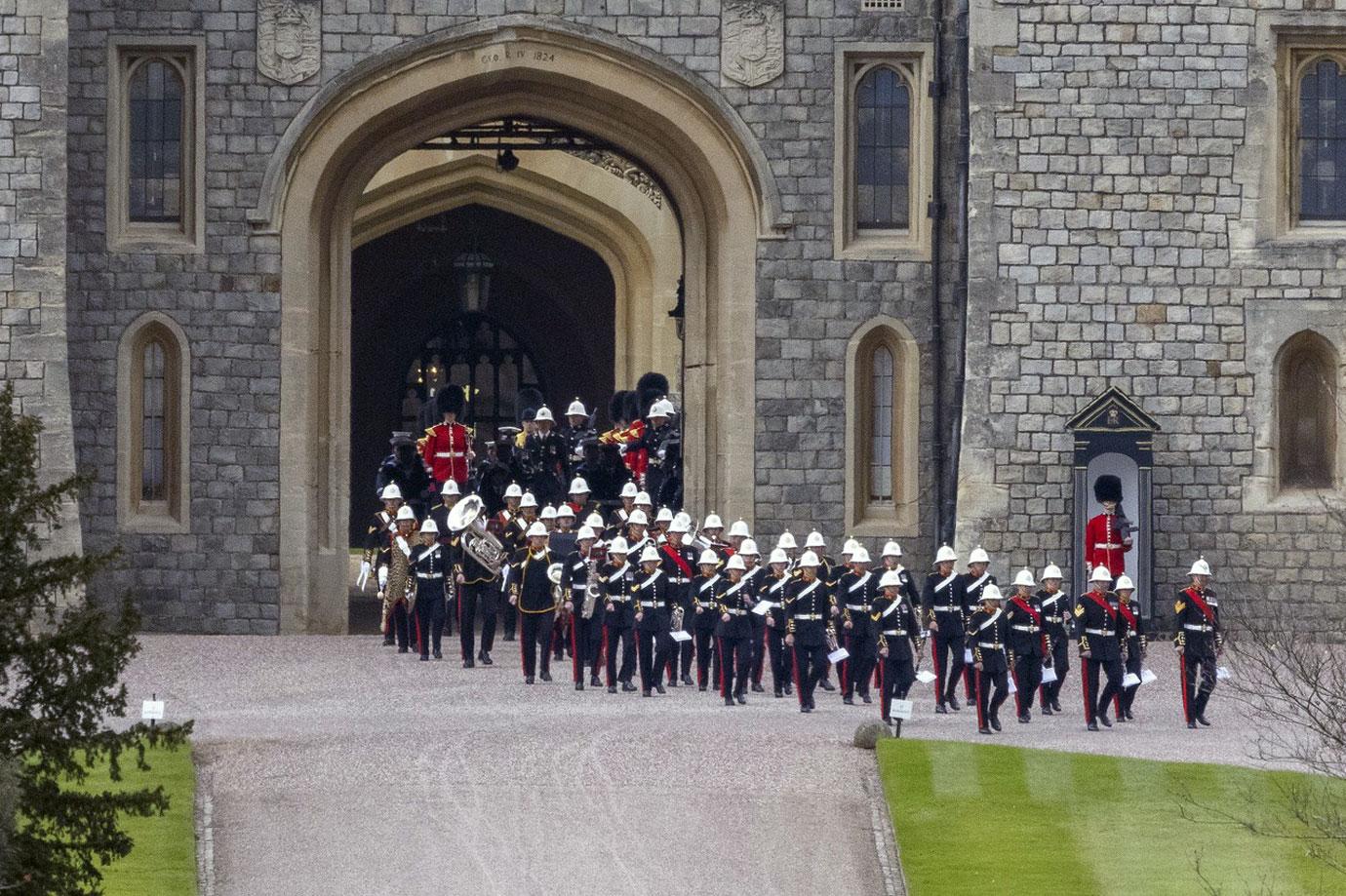 Armed police rehearsed for the Duke's funeral, which will begin at 3 p.m. U.K. time (10 a.m. EST time) on Saturday.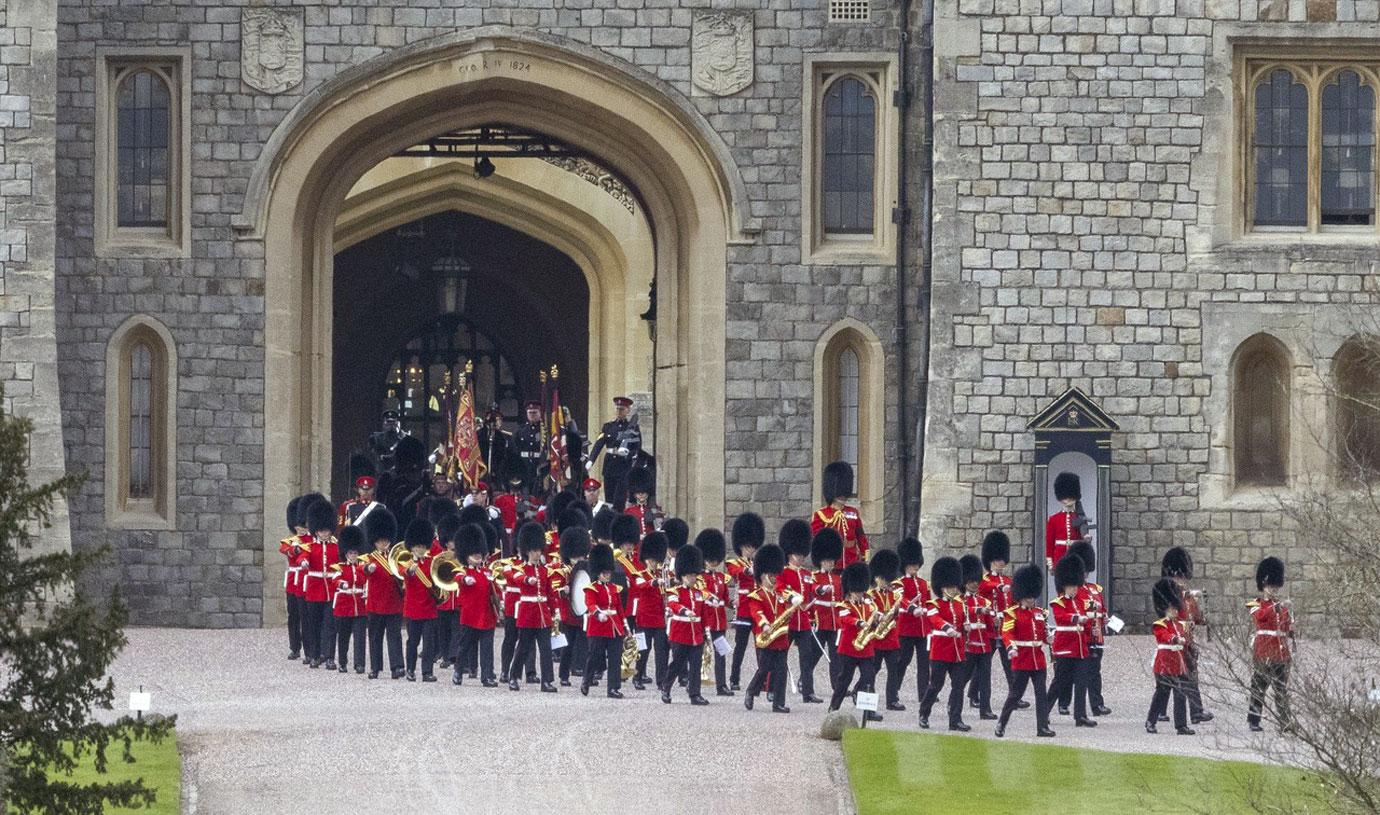 The couple's four children — Prince Charles, Princess Anne, Prince Andrew and Prince Edward — will be there, along with Charles' wife, Camilla, Duchess of Cornwall, Anne's husband, Timothy Laurence, and Edward's wife Sophie, Countess of Wessex.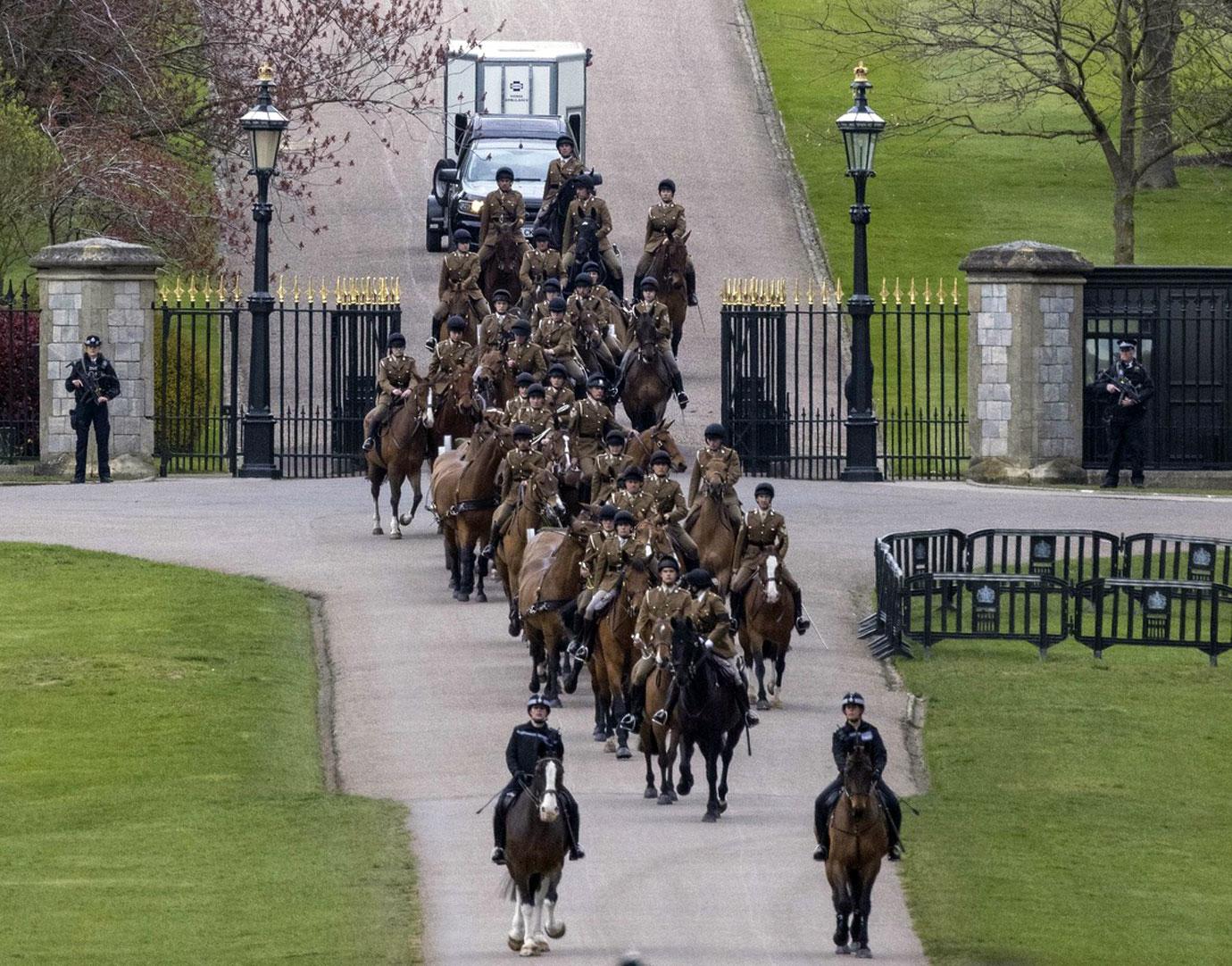 Philip's eight grandchildren — Peter Phillips, Zara Tindall, Prince William, Prince Harry, Princess Beatrice, Princess Eugenie, Lady Louise and James, Viscount Severn — will also be there.