Prince Philip 'Was Crucial In Helping Coach Prince William As A Future King,' Royal Historian Reveals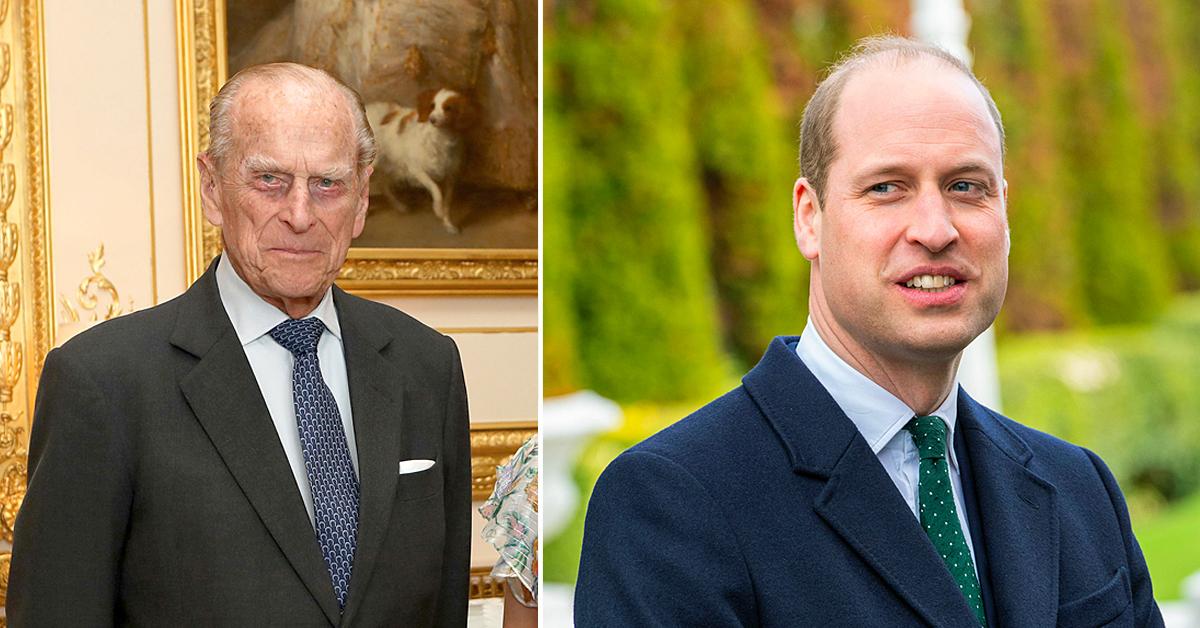 Even though Prince Philip won't get to see Prince William take the throne one day, he was the one giving him advice along the way.
Article continues below advertisement
"Philip was crucial in helping coach William as a future King," historian Robert Lacey, author of Battle of Brothers, told PEOPLE. "It was Philip's idea to set up the lunches between William and his grandmother. When the time came for the Queen to talk business with William, Philip would quietly excuse himself because he didn't feel that the constitutional side of the Queen's job was something he wanted to interfere in."
Philip passed on "elements of the serious and the fun" to William — but especially Prince Harry, royal biographer Penny Junor added.
Article continues below advertisement
The red-headed royal "very much got his sense of duty and active service from his grandfather," she revealed. "Because Harry is a much more relaxed character, he was able to bring in the more frivolous memories of his grandfather" when he shared a lengthy tribute to his grandfather after he passed away.
Article continues below advertisement
"My grandfather was a man of service, honour and great humour. He was authentically himself, with a seriously sharp wit, and could hold the attention of any room due to his charm—and also because you never knew what he might say next," the 36-year-old wrote in a statement at the time.
"He will be remembered as the longest reigning consort to the Monarch, a decorated serviceman, a Prince and a Duke. But to me, like many of you who have lost a loved one or grandparent over the pain of this past year, he was my grandpa: master of the barbecue, legend of banter, and cheeky right 'til the end."
Article continues below advertisement
Article continues below advertisement
"As we now begin to move towards an era of global recovery and regeneration, it's critical that we continue to look at the strengthening and protecting of biodiversity, not just as a value we hold — but as a responsibility that is vital to our way of life," Harry, who is the President of African Parks, said in a statement on Thursday, April 22.
"On this Earth Day, I reflect on generations of conservation champions, including my late grandfather, and feel proud and energized to continue doing my part in this legacy. This year especially, I join the incredible African Parks team and communities around the world in shared dedication to our environment and collective wellbeing," he continued.