Royal Family Reveals Prince Philip's Custom Land Rover Hearse Ahead Of Funeral — See Photo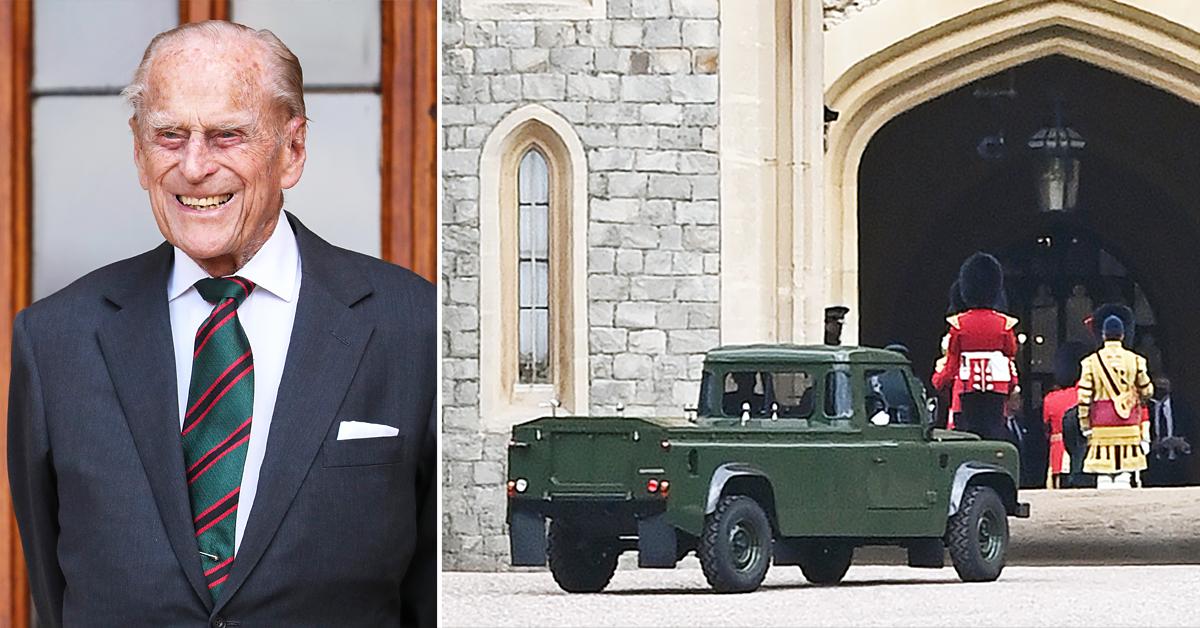 Prince Philip's coffin will be carried in style. The royal family revealed the late Duke's custom Land Rover hearse ahead of the funeral, which will take place on Saturday, April 17.
Article continues below advertisement
"The hearse was built using a Land Rover Defender TD5 130 chassis cab vehicle, which was made at Land Rover's factory in Solihull in 2003 and subsequently modified," a statement from Buckingham Palace said, adding that Philip and Land Rover began creating the vehicle 18 years ago.
Article continues below advertisement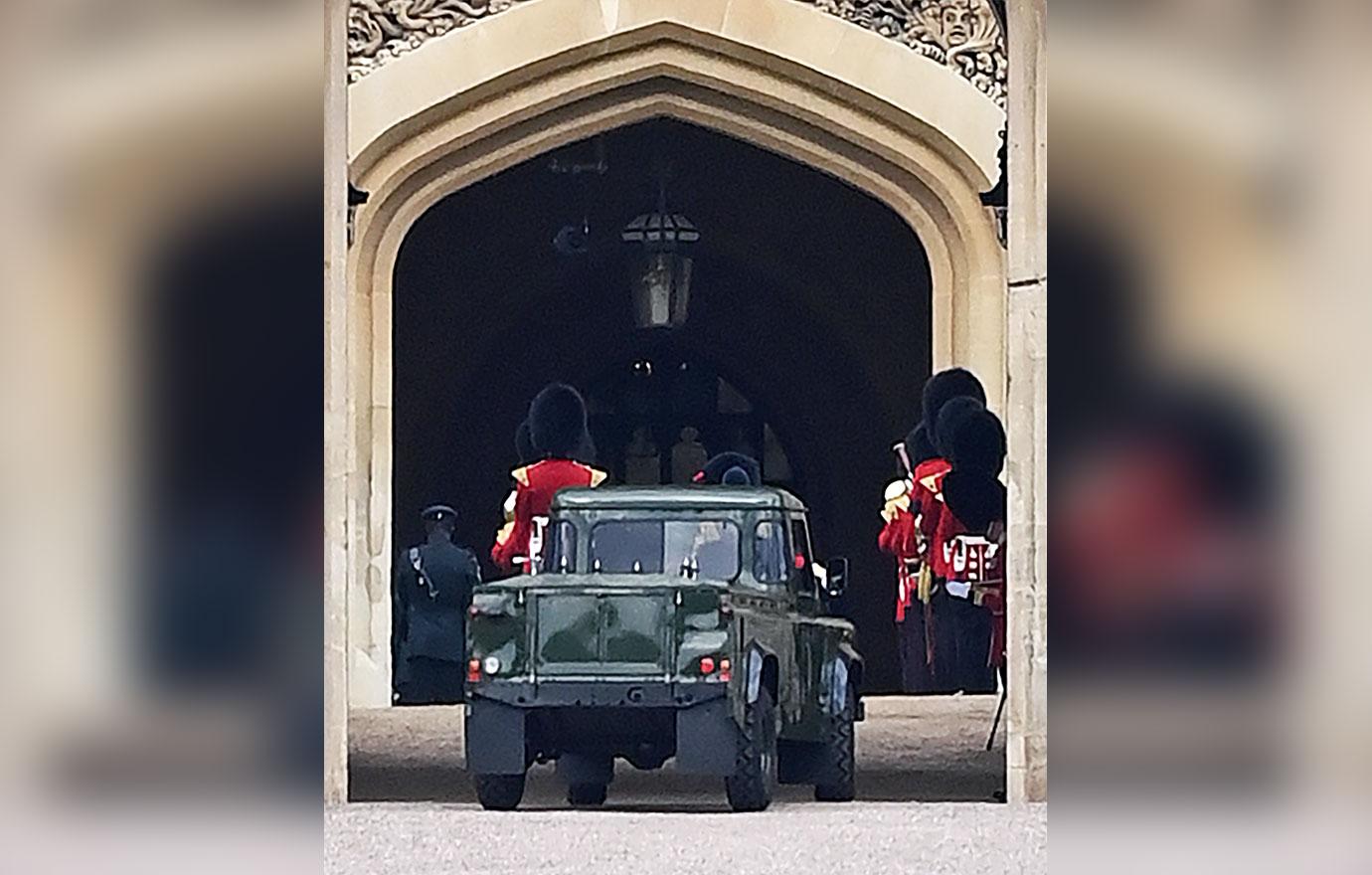 The open top rear section — which will carry the coffin — was designed and custom-made for Philip, who died on April 9 at 99 years old. The hearse was painted a dark bronze green, which was used by many military Land Rovers, and the final changes were made in 2019.
Article continues below advertisement
Philip, who was married to Queen Elizabeth for 73 years, was a huge fan of Land Rovers, and he even granted his Royal Warrant — "a mark of recognition to people or companies who have regularly supplied goods or services to HM The Queen, HRH The Duke of Edinburgh or HRH The Prince of Wales or their Households," per the royal website — to the company over 40 years ago.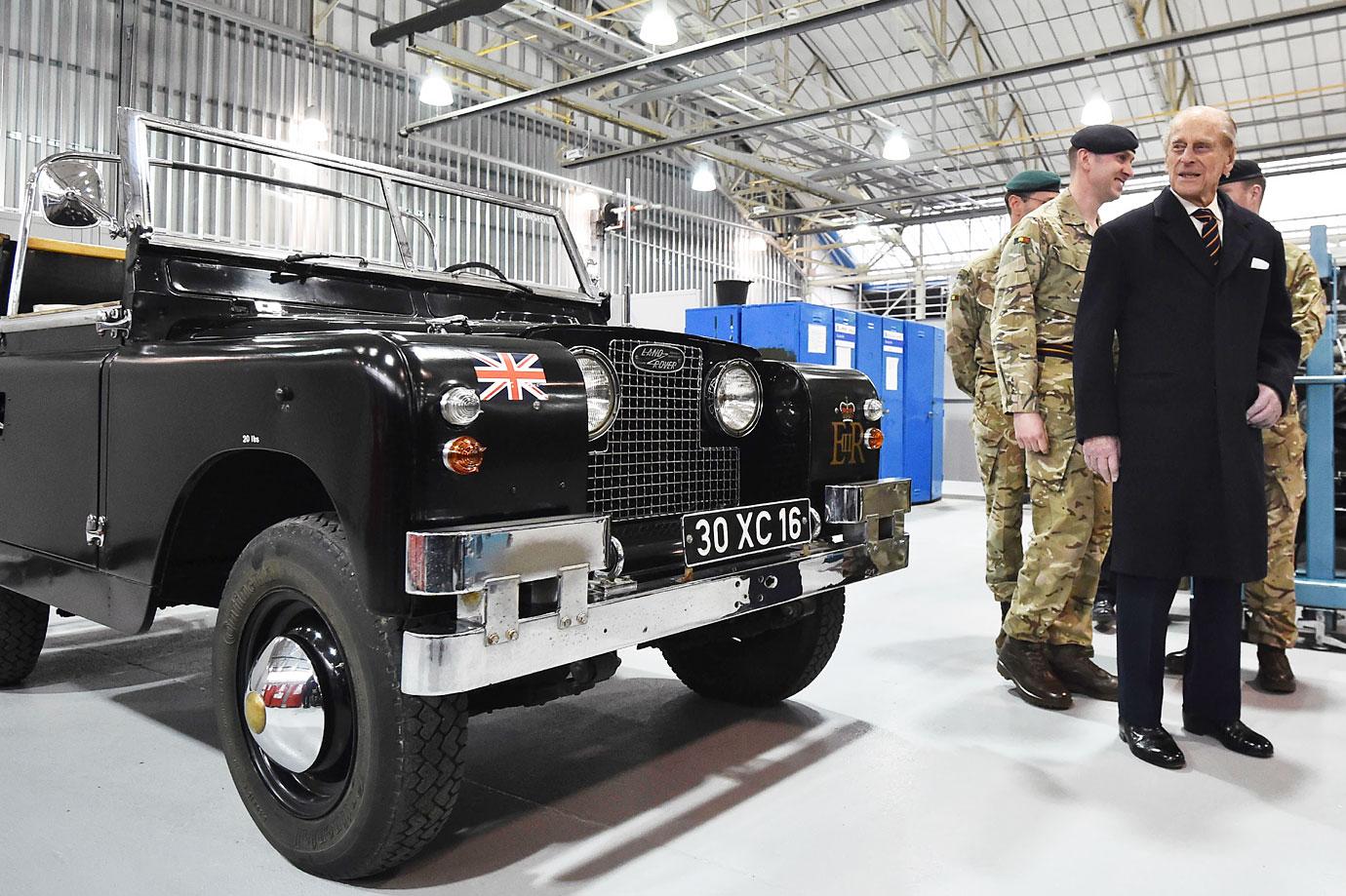 Article continues below advertisement
"We are deeply privileged to have enjoyed a very long and happy association with The Duke of Edinburgh over many decades. We are also honored that the Land Rover which The Duke designed will be used at the funeral on Saturday," Thierry Bolloré, Jaguar Land Rover's Chief Executive, said in a statement. "The Duke was a tremendous champion for design, engineering and technology. During his visits to our sites he engaged with hundreds of employees and demonstrated his impressive knowledge and deep interest in vehicle design, engineering and manufacturing. The Duke was a truly remarkable man and will be greatly missed."
Philip's funeral will only have 30 people in attendance due to the ongoing pandemic. In addition to Queen Elizabeth and Philip's four kids — Prince Charles, Prince Edward, Prince Andrew and Princess Anne — and their spouses, his eight grandchildren will also be present.