Prince William & Kate Middleton Were Invited To Brooklyn Beckham's Wedding — But Meghan & Harry Weren't!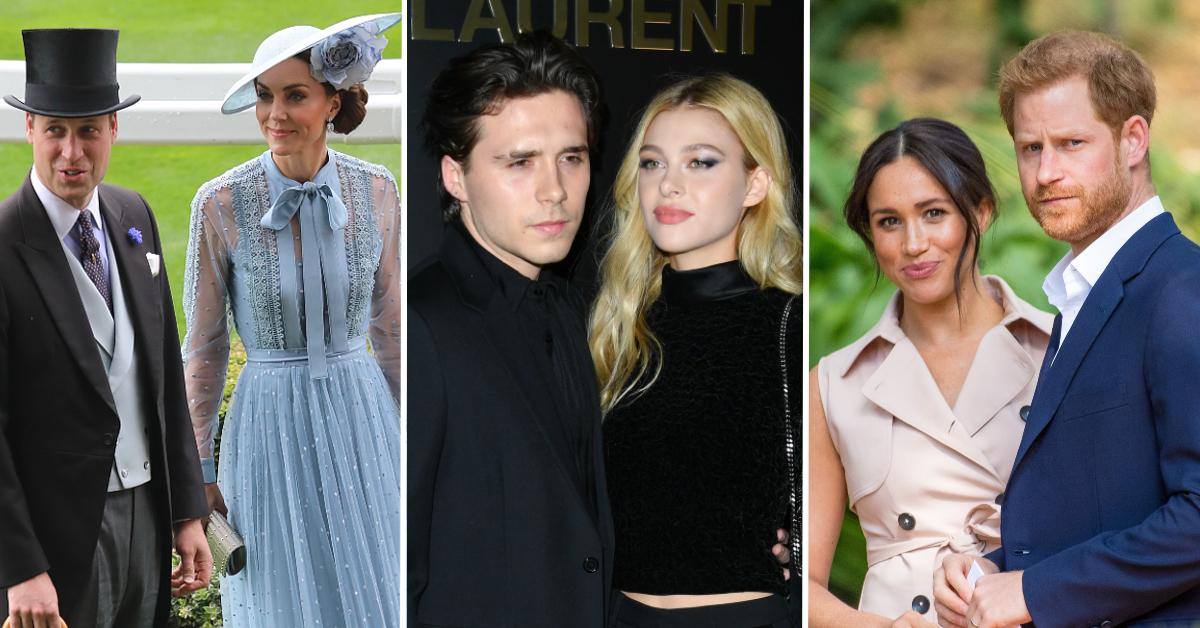 Snubbed — again! It looks like Prince William and Kate Middleton were invited to Brooklyn Beckham and Nicola Peltz's wedding, which took place on Saturday, April 9, in Florida. Apparently, Prince Harry and Megan Markle were not on the guest list.
Article continues below advertisement
"David and Victoria wrote to William and Kate inviting them and the family to their son's wedding," a source told The Mirror. "William replied wishing them a great deal of joy but [said] they were unable to attend."
The insider added that William and Kate, who politely declined, were "always" David and Victoria Beckham's first choice since the four of them have a "very strong relationship."
Article continues below advertisement
The soccer player previously gushed about his bond with Harry, 37. We love him and he's an amazing person — and that's the most important thing — but I'm proud to see him growing up as an individual and being that person that every father wants to be," he said.
Ultimately, it seems like the duo, who moved to California in 2020, didn't make the cut.
Recently, the former actress, 40, and her hubby declined attending Prince Philip's memorial service in the U.K., which put them in a bad light.
"He is such a changed person," biographer Angela Levin fumed. "It's difficult to know if he will even regret not attending. The Harry I interviewed was caring and kind and instinctive. Nowadays, he's so full of resentment."
Article continues below advertisement
Now, the pair are off to The Netherlands for the Invictus Games, but some are confused why Harry would choose to go to Europe and not see his family.
People are also wondering why he would come back to Europe for the Invictus Games but not to honor his grandfather. "I'm baffled about why Harry thinks he would be safer in the Netherlands than in the U.K," former Met inspector Ken Wharfe told the MailOnline. "He would have traveled to his grandfather's memorial service with his brother or father and received protection from the Met. It's not like he would have been turning up at Westminster Abbey on a bike."