Queen Máxima Of The Netherlands & King Willem-Alexander Pose With Dutch Olympic Medal Winners After Tokyo Olympics — Pics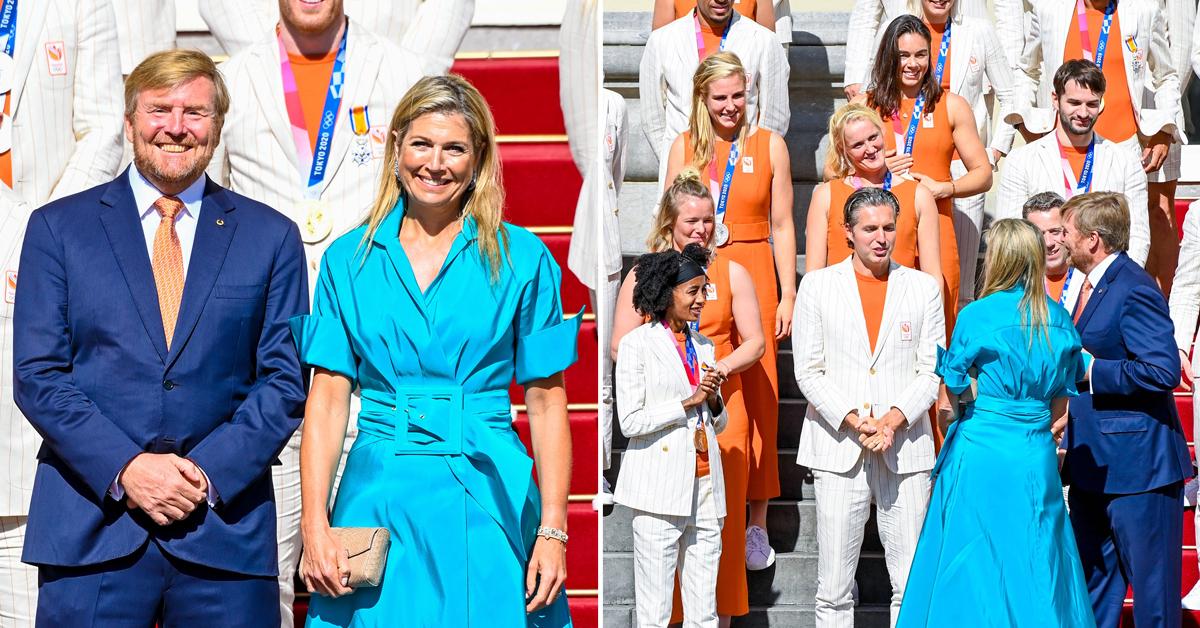 An amazing photo opportunity! Queen Máxima of the Netherlands and her husband, King Willem-Alexander, took a moment to mingle with the Dutch Olympic medal winners, who recently returned home from the Tokyo Olympics.
Article continues below advertisement
The couple matched in their blue outfits as they smiled for the cameras on Tuesday, August 10.
Article continues below advertisement
Scroll through the gallery below to see the shots!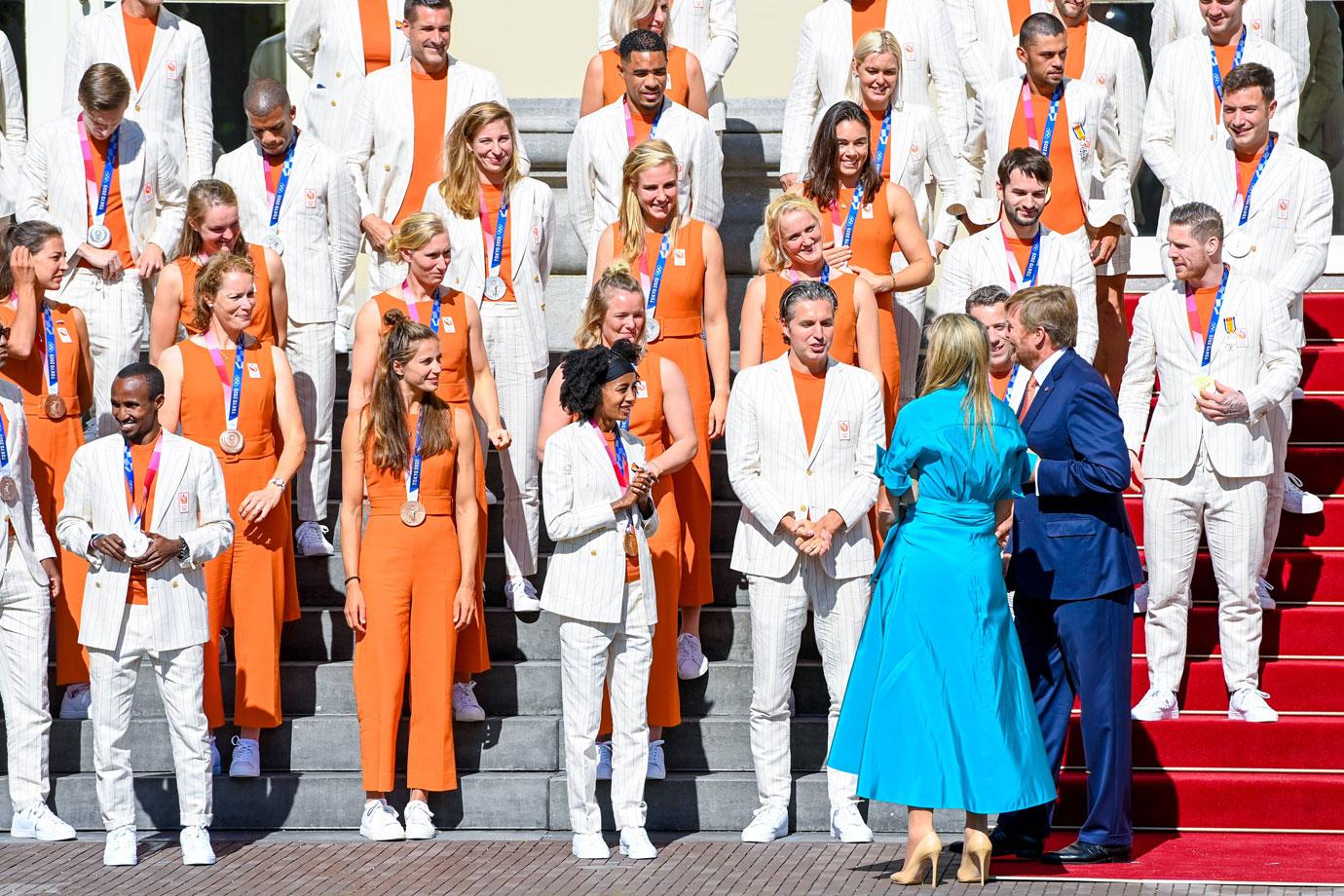 The blonde beauty sported a bright blue dress with nude heels, while the King wore a blue suit with black shoes.
The athletes wore orange and white while they gathered on the steps outside.
Article continues below advertisement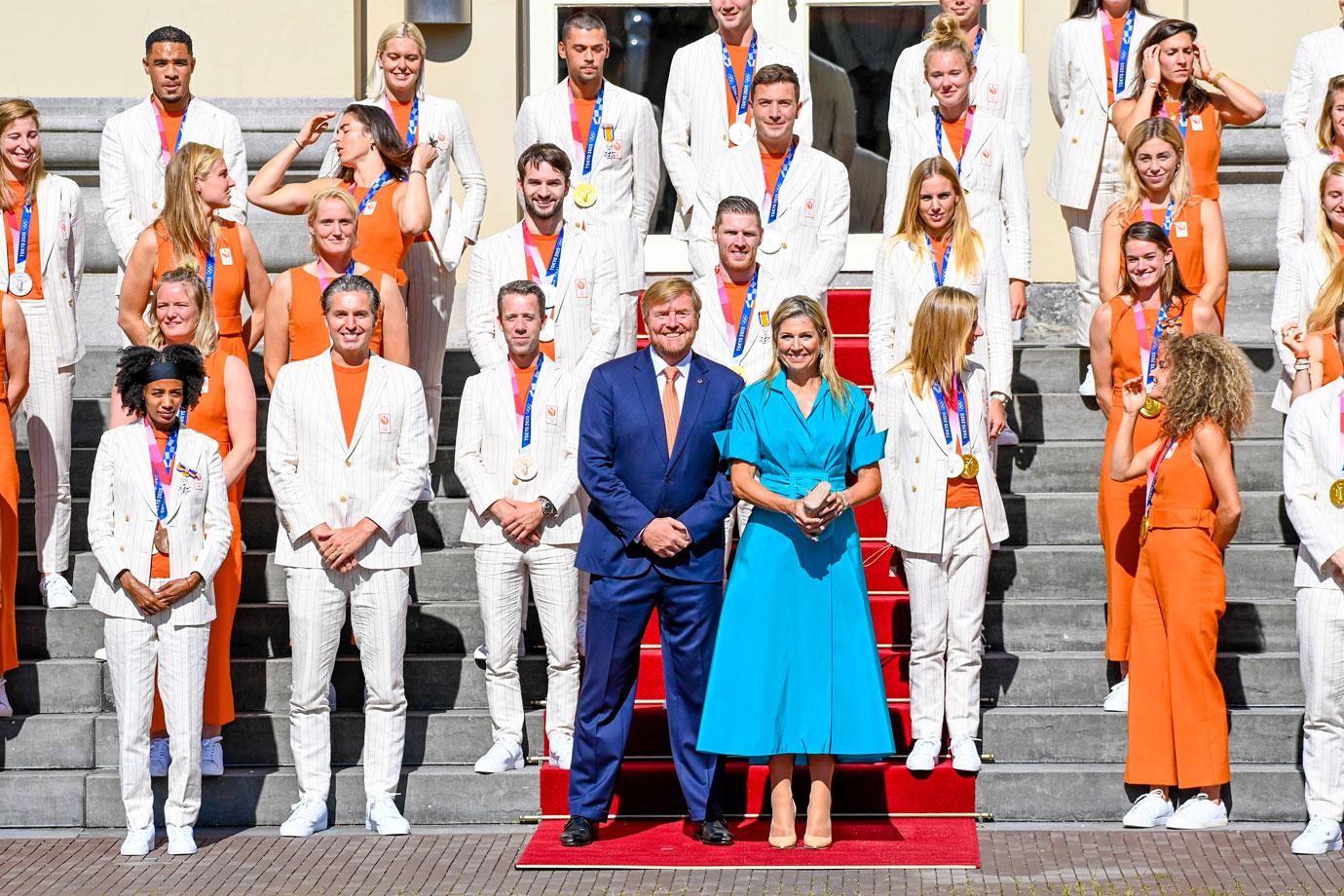 "King Willem-Alexander and Queen Máxima receive the Dutch medalists of the 2020 Summer Olympics in Tokyo at Noordeinde Palace in The Hague," the royal's Instagram account wrote. "Earlier today, the official ceremony of the athletes took place in Sportcampus Zuiderpark, where Prime Minister Rutte and State Secretary Blokhuis were also present. The public ceremony will take place tonight in the Olympic Park in Scheveningen. #olympic games #olympicgames #Tokyo2020 #nocnsf #TeamNL @teamnlinsta @nocnsf #king #kingWillemAlexander #King #queen #queenMáxima #Queen #royal couple #medal winners #palace #paleis #paleisnoordeinde #WSVminprecamps #VWSVminprecamps #VANP."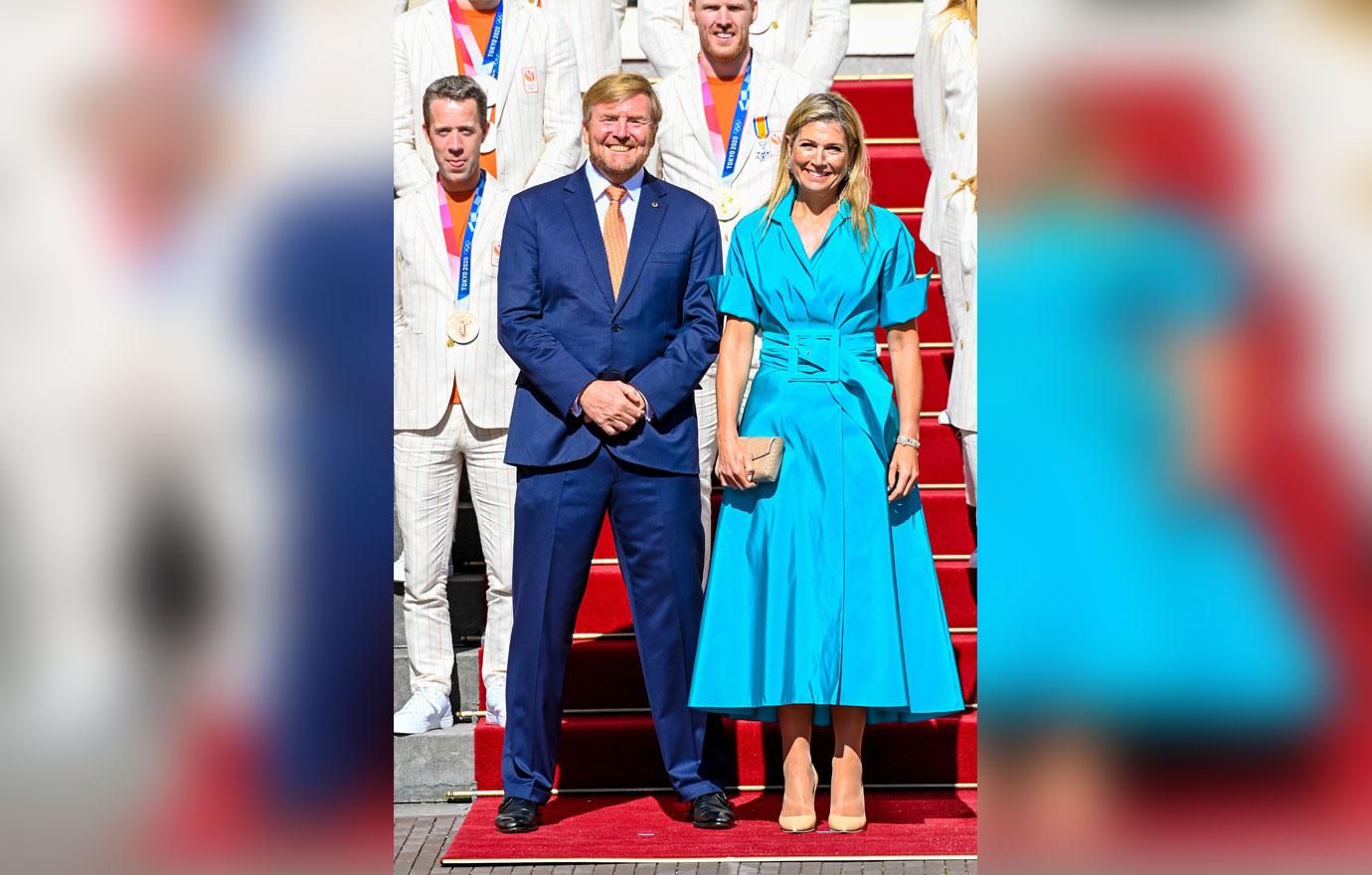 Of course, people loved the outing. One person wrote, "How brilliant it happens so quickly there! Congratulations to TeamHolland 👏," while another added, "How nice that you could be there!! Well-deserved!!"
A third person wrote, "Super! 🧡."
Article continues below advertisement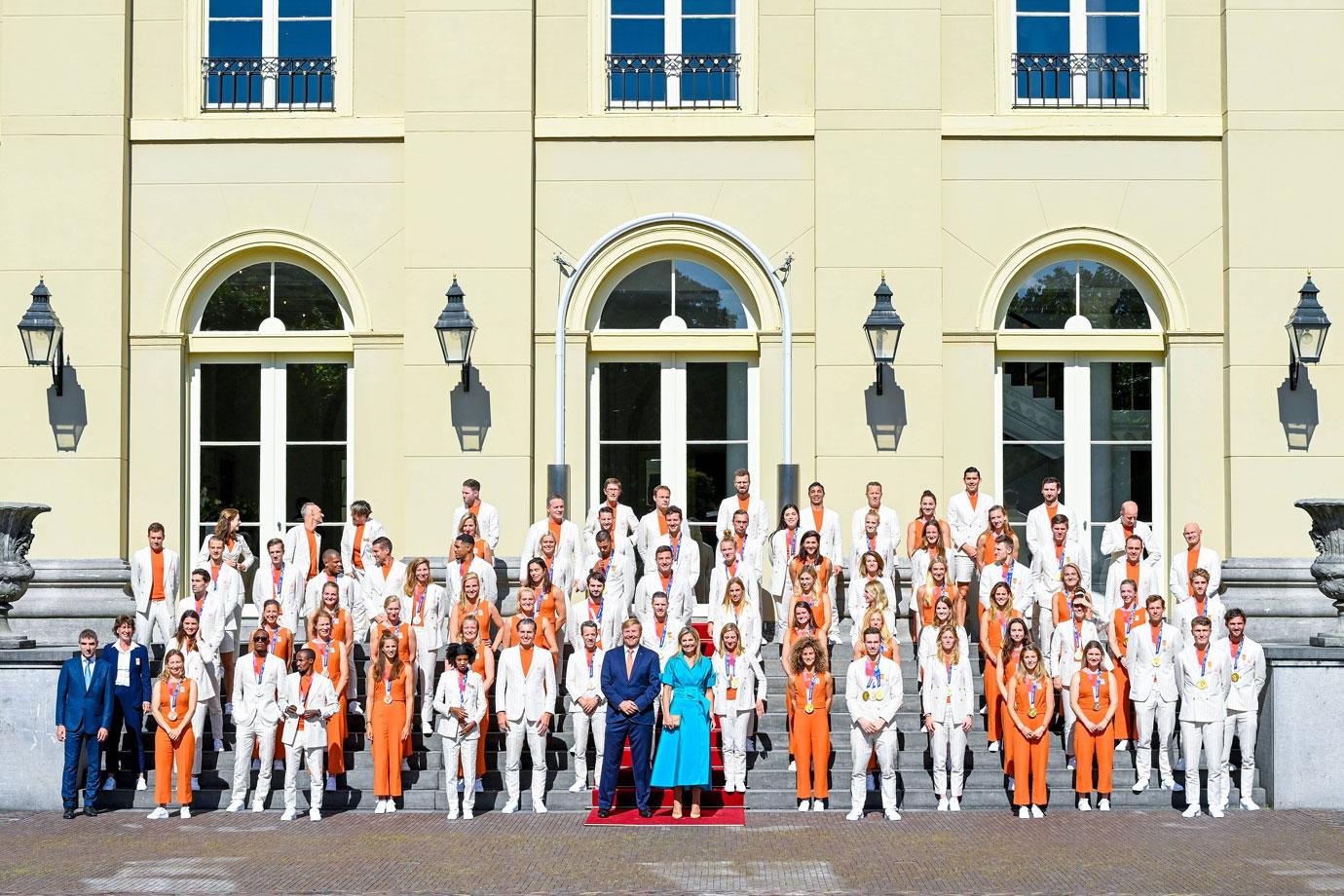 "The Ministry of Health, Welfare and Sport is organizing the official tribute program for the Olympic medalists in The Hague on this day. The medal winners and their coaches will be honored in Sportcampus Zuiderpark where Prime Minister Rutte, State Secretary Blokhuis of Health, Welfare and Sport, and Chef de Mission Van den Hoogenband address them. Then there is the reception at Noordeinde Palace," a statement on the royal's website added.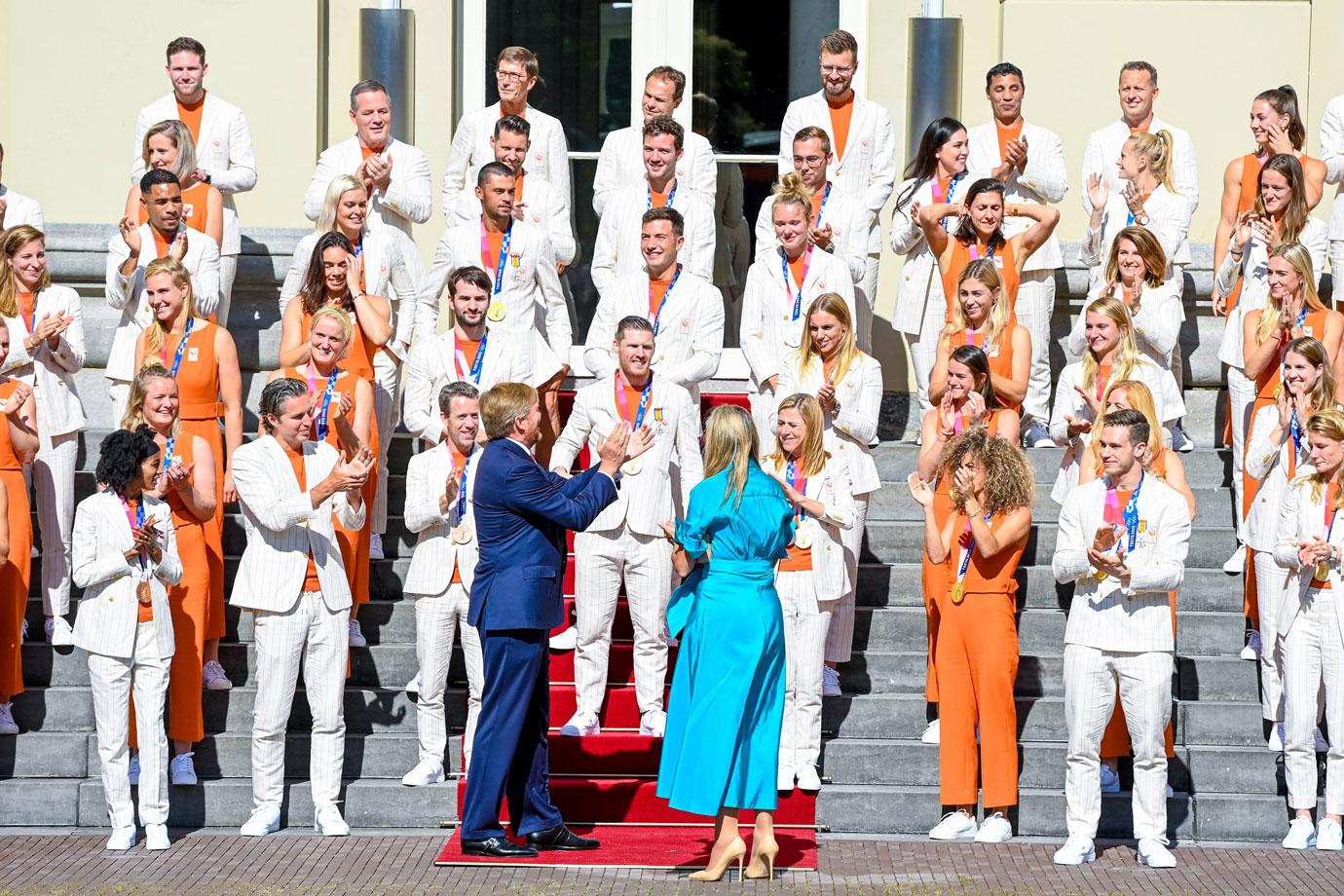 A round of applause! The Netherlands finished the Tokyo Olympics with a total of 36 medals — and the country placed seventh in the overall ranking.