Kate Middleton & Prince William Are All Smiles While Meeting Young Children In The Bahamas — Pics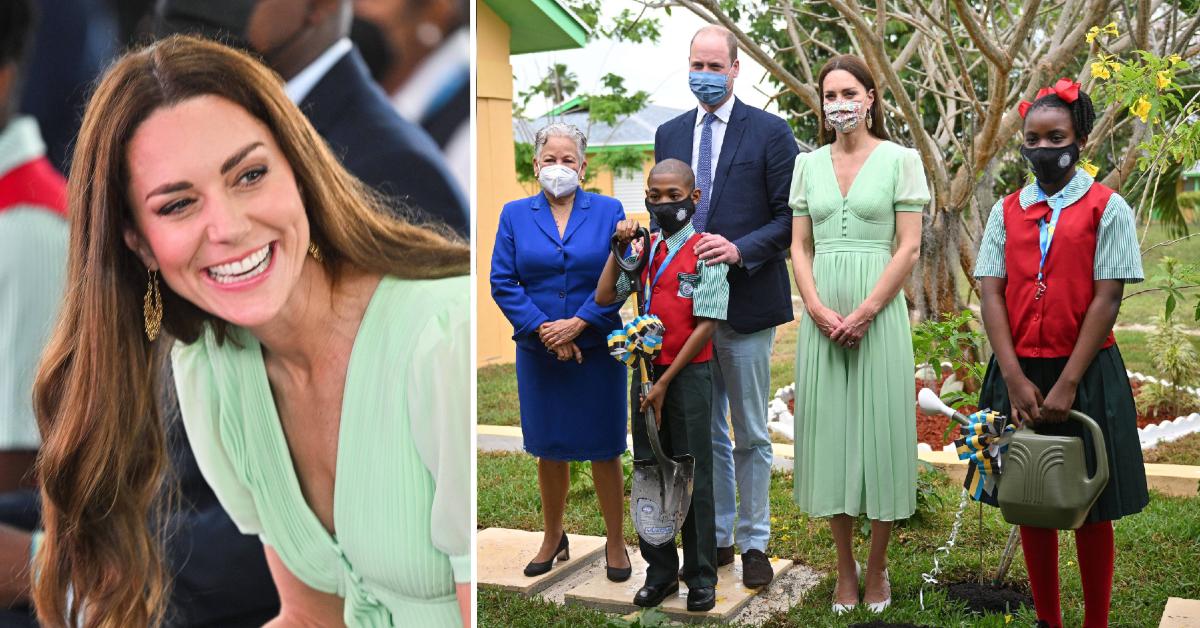 Kate Middleton and Prince William got to hang out with some kiddos while visiting a school in The Bahamas on Friday, March 25.
Article continues below advertisement
The 40-year-old glowed in a light green dress, while her hubby sported a blue jacket.
Scroll through the gallery below to see more photos!
Article continues below advertisement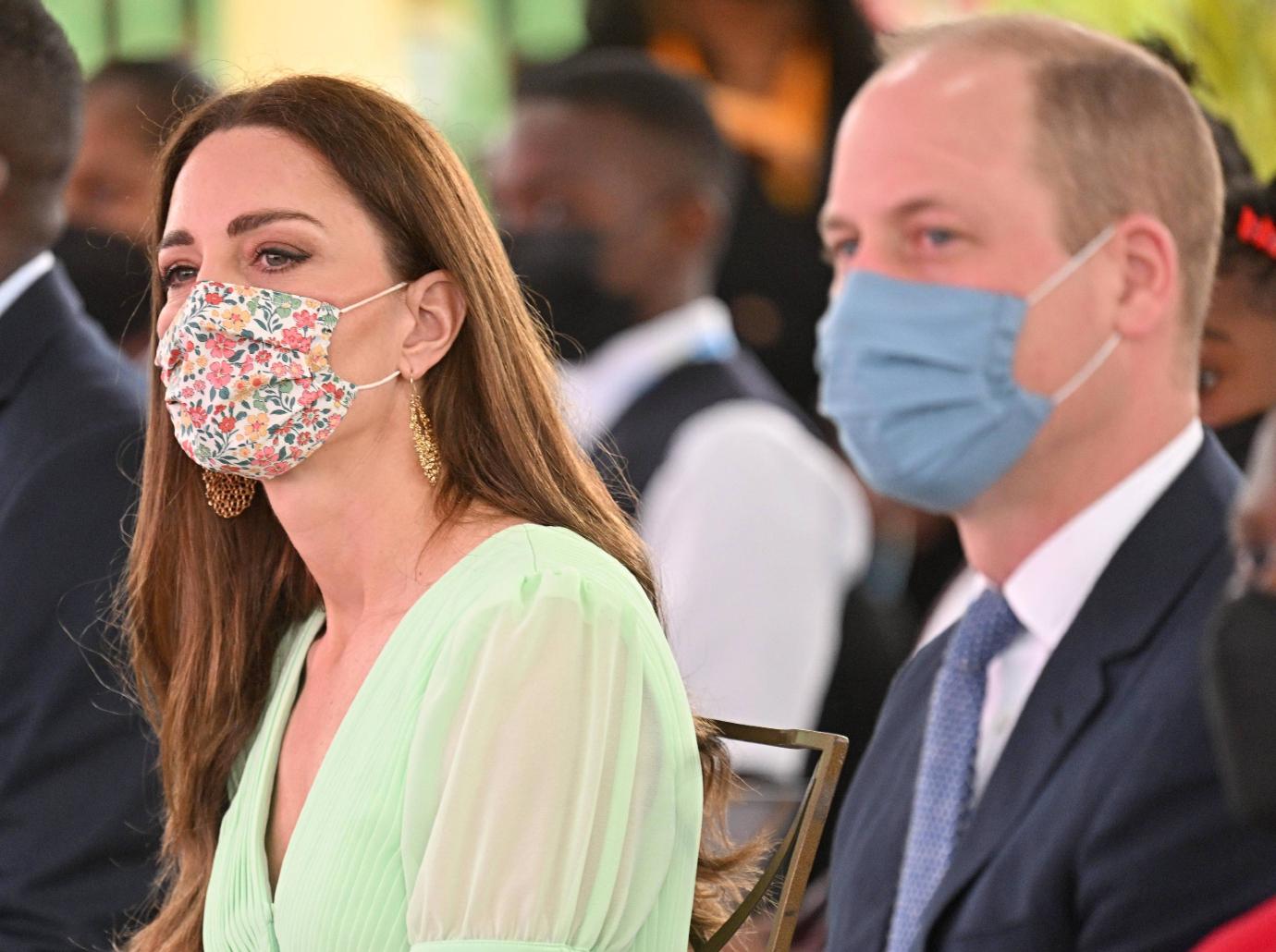 The duo wore their masks while out and about — safety first!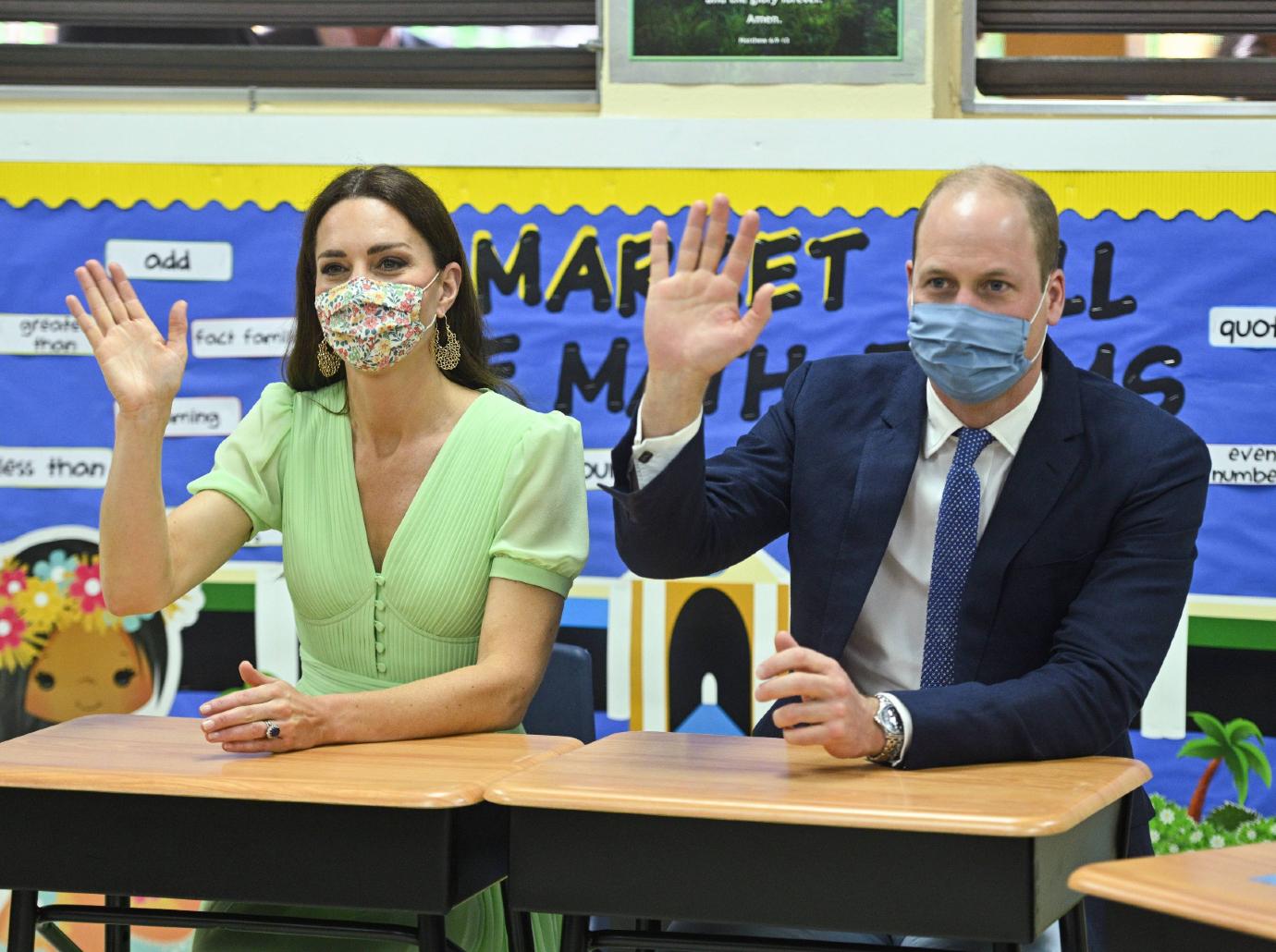 "I hope you didn't get too wet coming here and apologies for bringing the British weather with us," she quipped, referring to the weather. "We are so thrilled to be here in The Bahamas, a country that made us feel so at home as soon as we set foot on its soil. I only wish we were able to visit all of your 700 islands during our stay!"
Article continues below advertisement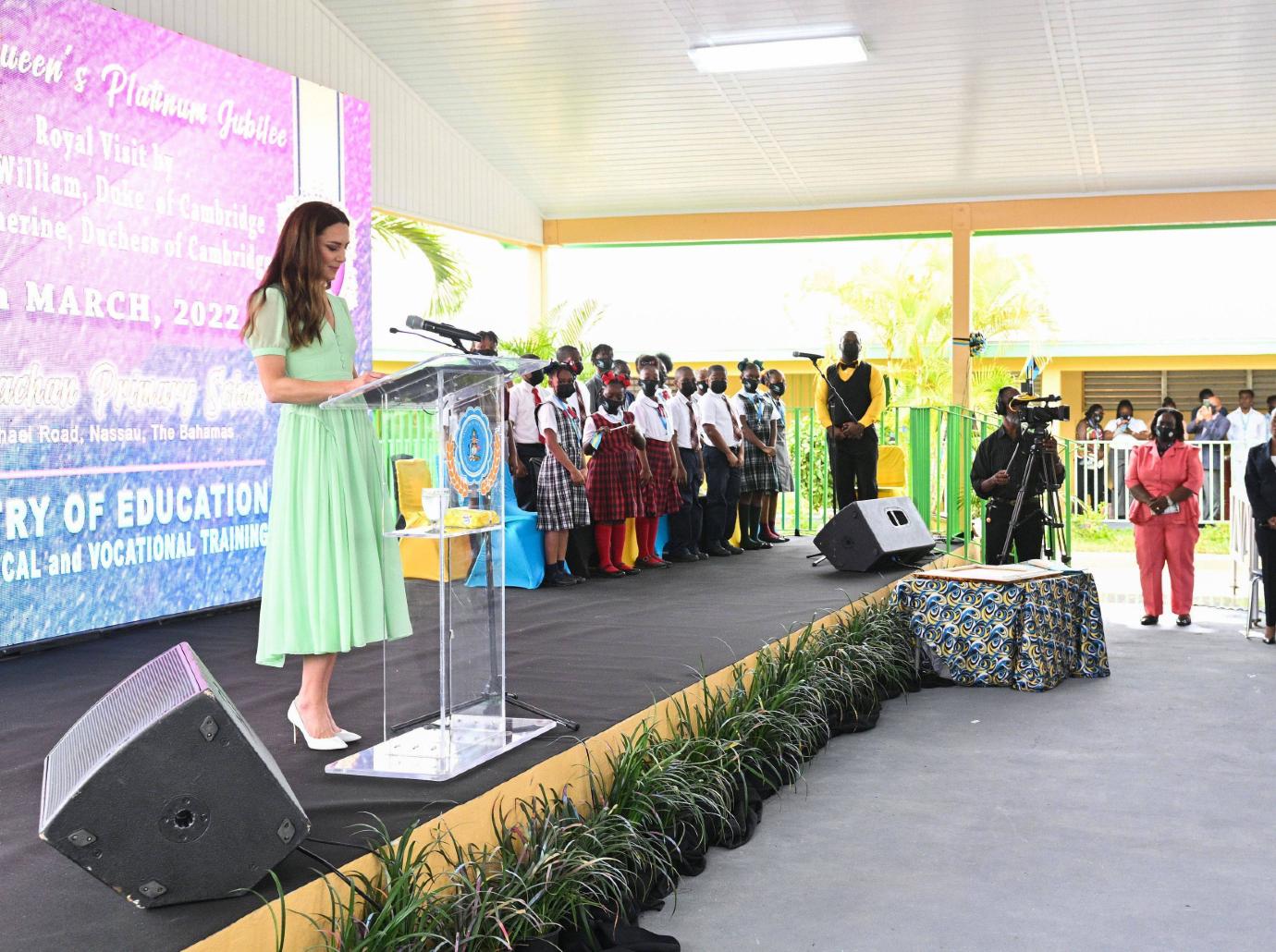 The brunette beauty even mentioned her three kids, Prince George, 8, Princess Charlotte, 6, and Prince Louis, 3, in her speech.
"Our three children, George, Charlotte and Louis, all love being by the sea, so I hope they will be able to experience your clear waters and beautiful beaches before too long," she shared.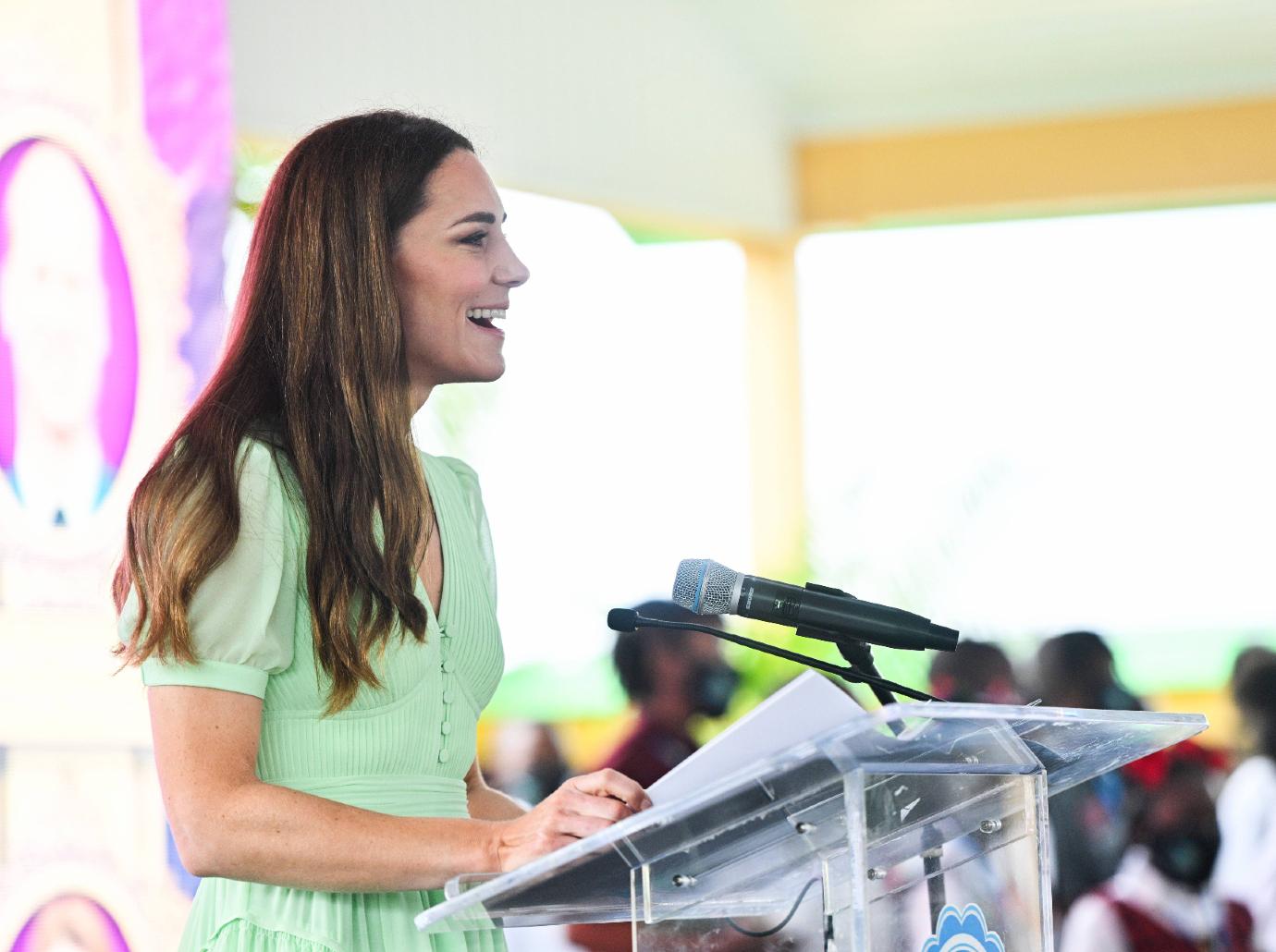 Kate, who is very passionate about early childhood development, spoke about why it's important to be social during these times.
"One of the hardest things that we have all found about the pandemic was being separated from the people we love," she said. "But we have also had the chance to rediscover just how important our families are, and just how important our friends are too. I always think it is the simple things in life that bring us the most joy: Playing together, chatting to your friends at school, eating meals together, and listening to each other's stories. These are the things that bring us together and give meaning to our lives."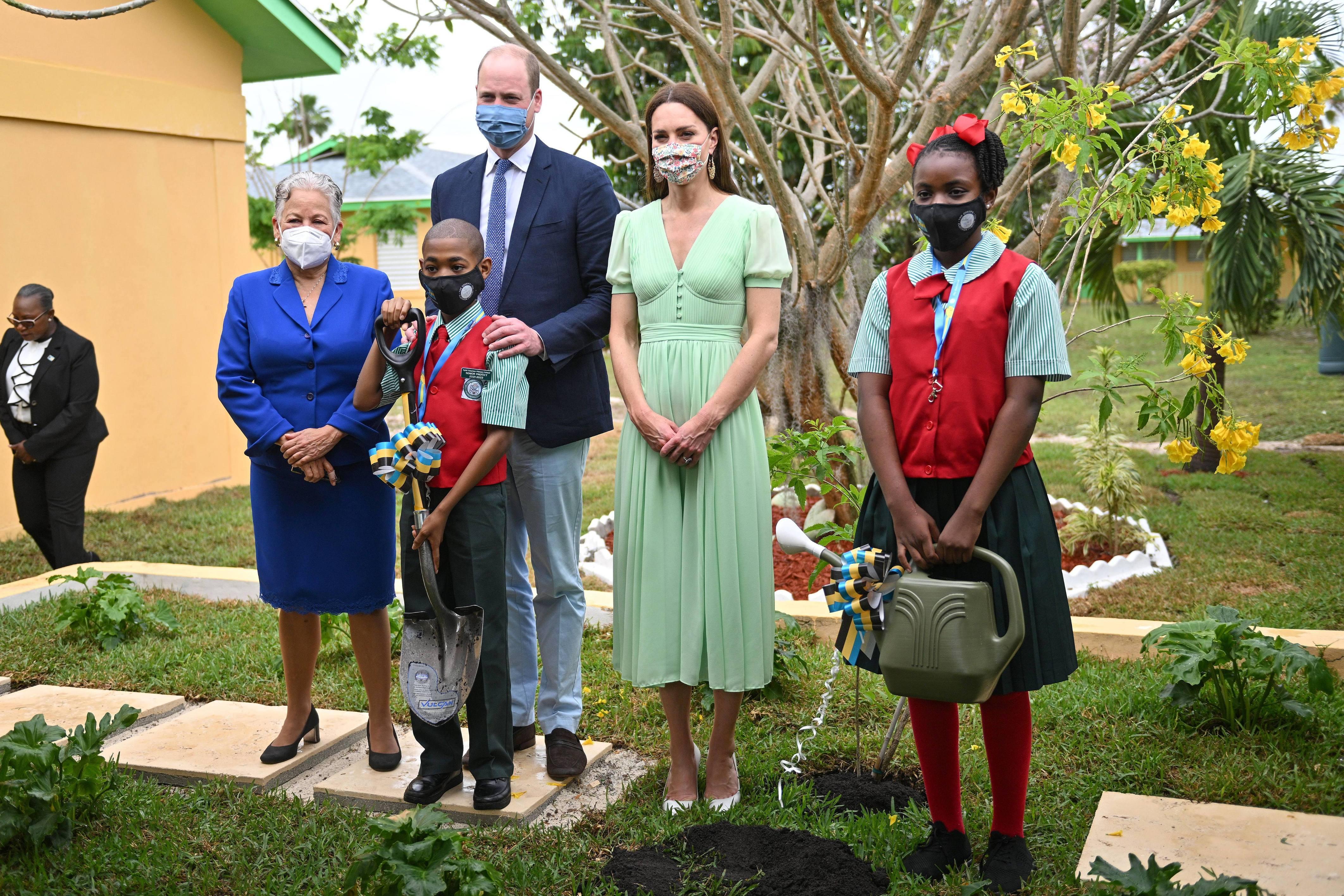 "The connections, the relationships and the friendships that you make during school are so special. So please look after them, cherish them and take time for them. And remember to be kind, and understanding and loving to yourself and others," she concluded.