Prince Harry Wasn't Able To Spend Any Time With His Niece Or Nephews While In The U.K., Shares Insider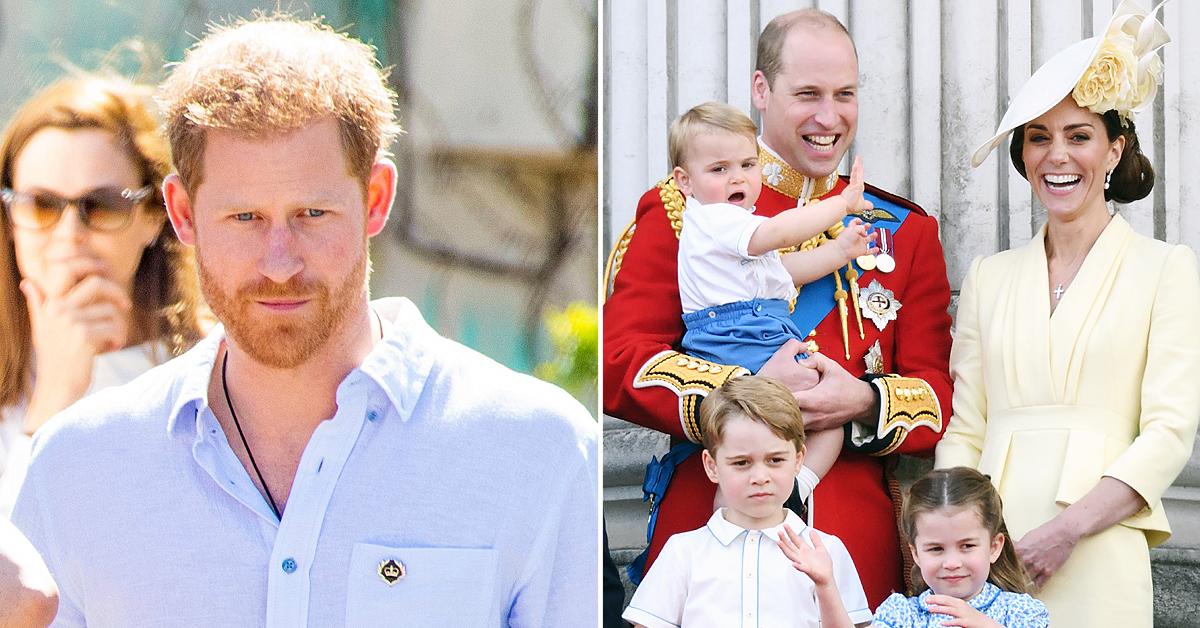 Though Prince Harry spent a week in England for Prince Philip's funeral on April 17, a source claims he "didn't get to see" brother Prince William and Kate Middleton's three kids: Prince George, 7, Princess Charlotte, 5 and Prince Louis, 3.
Article continues below advertisement
Harry touched down in the U.K. on April 12, but since he was in California before that, he had to quarantine by himself due to pandemic protocols.

His wife, Meghan Markle, was told to stay home by doctors since she's in the second half of her pregnancy.
Article continues below advertisement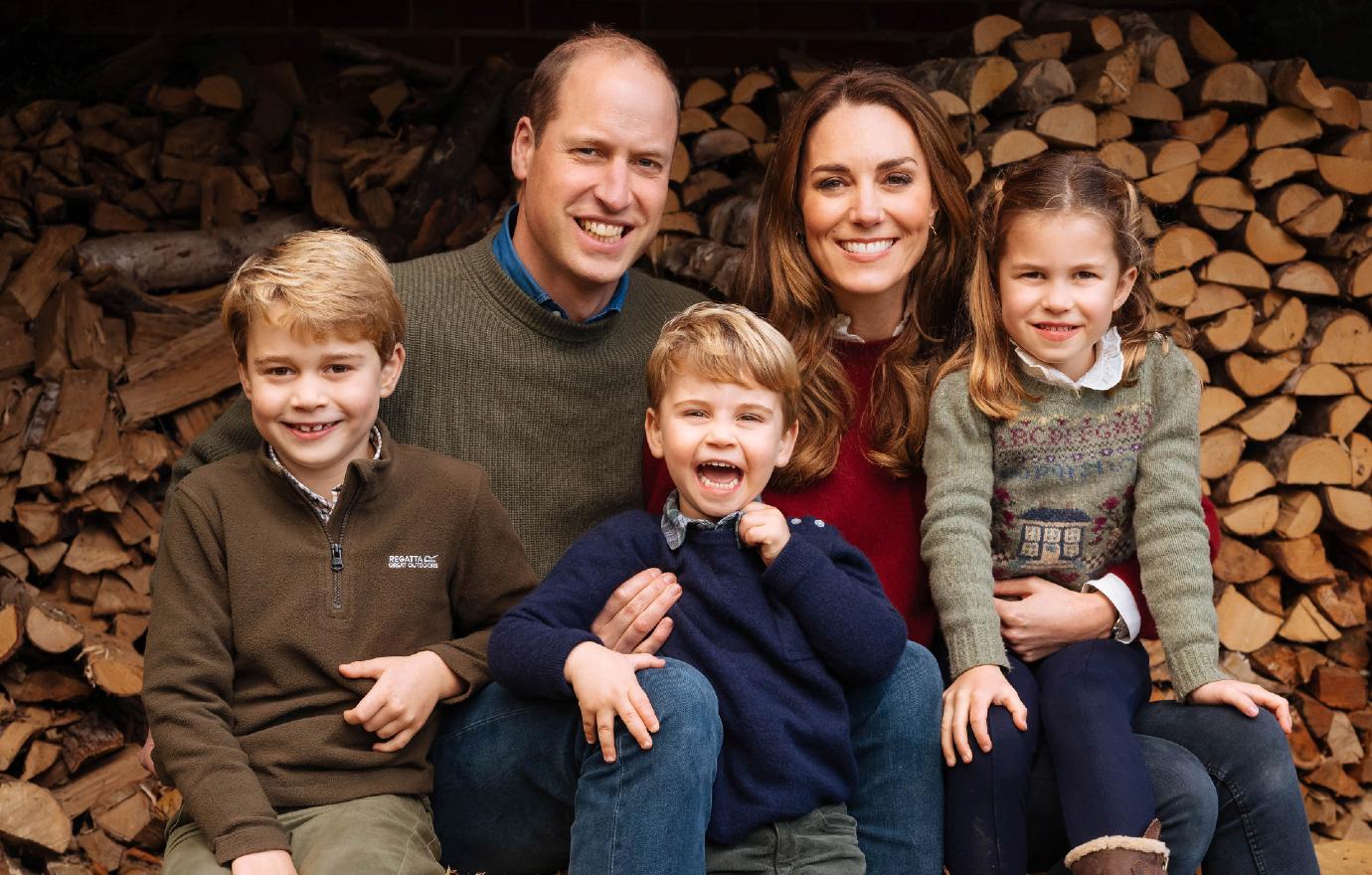 While in his home country, Harry was seen chatting with his brother despite their rift. However, an insider told The Sun that none of their conversations were "meaningful."

It was reported that other members of the royal family ignored him at Philip's ceremony.
Article continues below advertisement
However, Queen Elizabeth II welcomed her grandson with open arms.
"This trip was to honor the life of his grandfather and support his grandmother and relatives," an insider shared with Harper's BAZAAR. "It was very much a family-focused period of time."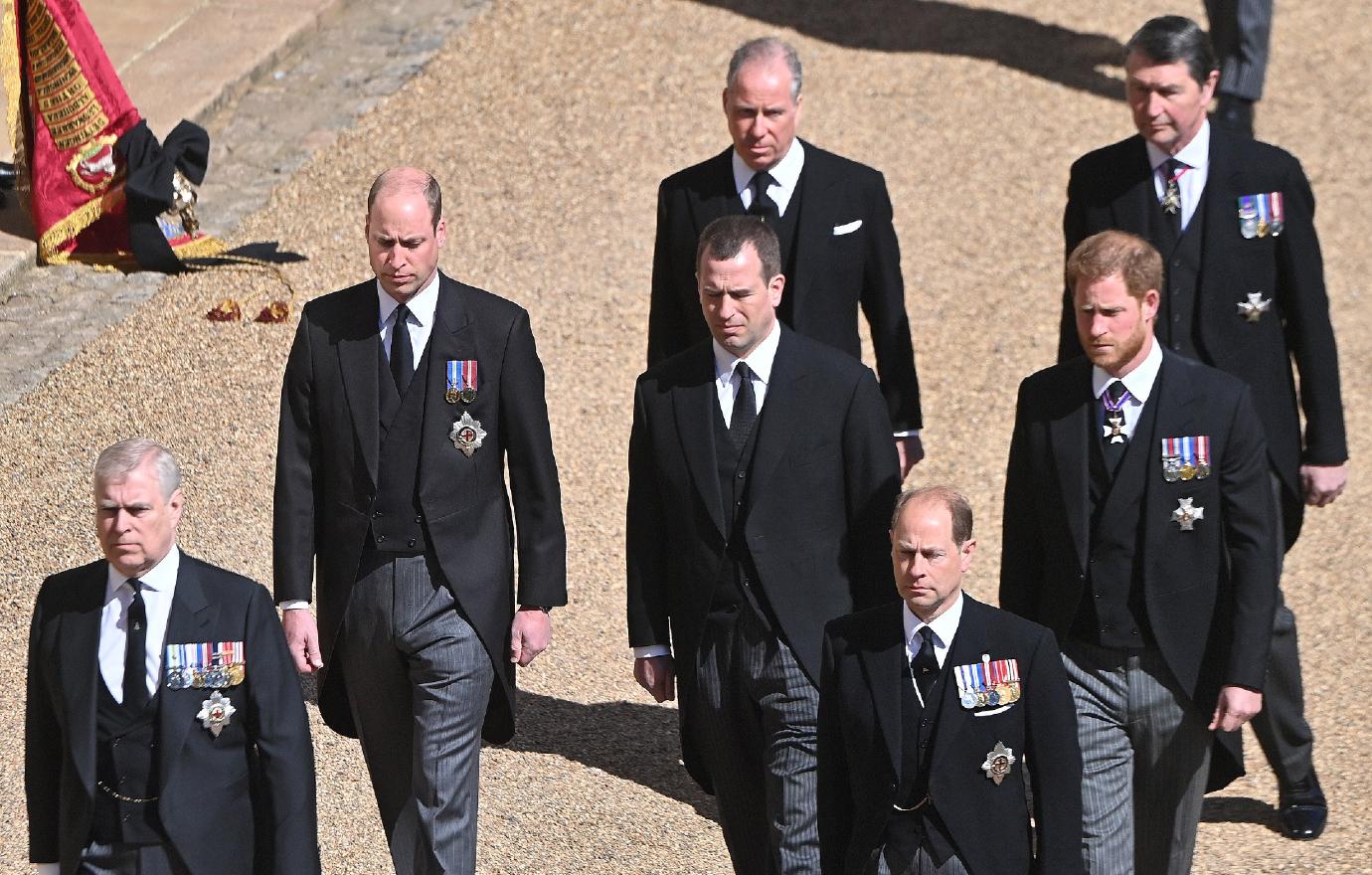 Article continues below advertisement
Three days after the funeral, Harry flew back home to California, as he was worried about leaving pregnant Meghan on her own with their son Archie, who turns 2 in May, for any longer.

The timing of his flight meant that he missed his grandmother's 95th birthday celebration on April 21.
"Even though Harry and Meghan were in constant contact during the trip, Meghan is over the moon to have Harry back home," a source shared. "Archie got super excited when he saw his daddy again! He couldn't stop smiling."