Prince Charles Suggested Prince William & Prince Harry 'Take A Walk' After The Funeral, Expert Says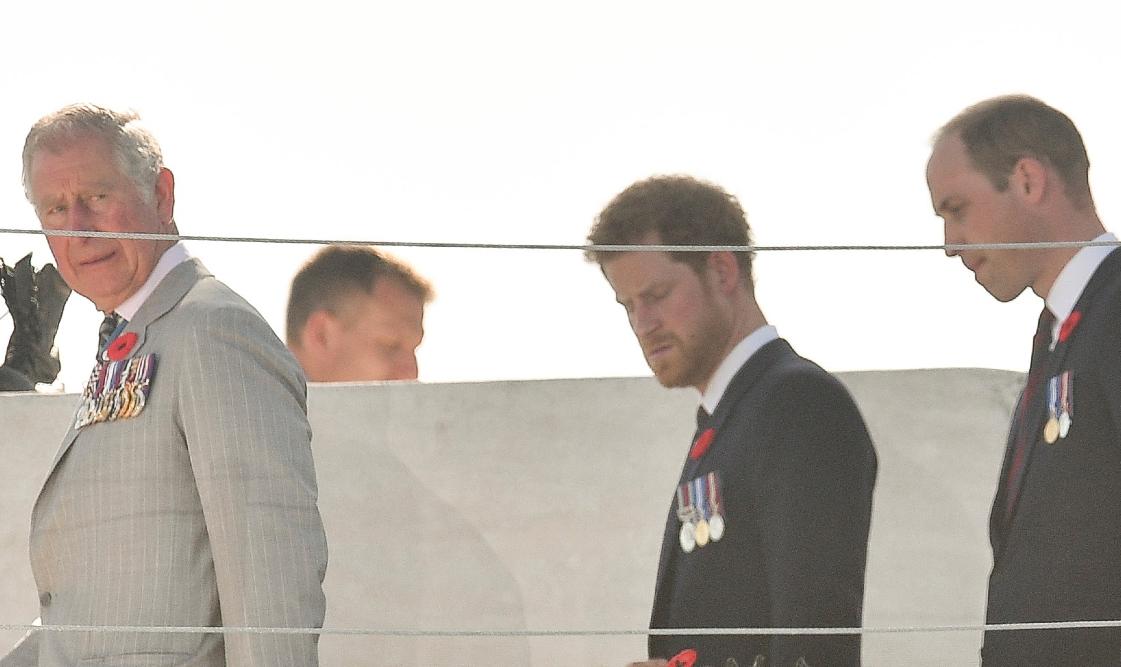 It seems like Prince Charles wants peace within the royal family. So much so, the 72-year-old is responsible for bringing his sons, Prince William and Prince Harry, together after the funeral, a royal expert revealed.
Article continues below advertisement
"There really wasn't any time, given that Prince Harry was in self-isolation for those days leading up to the funeral for them to get together," Katie Nicholl told Entertainment Tonight about the gathering. "But after the funeral, there was an opportunity and it was Charles' idea for them to take a walk around the grounds of Windsor Castle, where they were outside, adhering to COVID regulations, where they couldn't be eaves-dropped upon and where it was just the three of them."
Article continues below advertisement
She continued, "I think it was quite an important meeting. As I said, it was Charles' suggestion, William was also there and Harry was very happy to go along with that. That was really the first time that the three of them, father and sons, were able to come together and have a private, informal meeting."
Ultimately, Nicholl believes "these conversations will continue" over the next few months, adding that "this was just an icebreaker."
Article continues below advertisement
"Anyone thinking that this would be resolved at a wake is sadly misguided. It's going to take more than one or two conversations, but I think this is a significant start," she shared. "Let's not forget that before Harry arrived in the U.K., all conversations had basically ceased. This was the icebreaker, this was the baby step. And everyone's hope is that these conversations continue productively and not be leaked to the media. Things were not going to be resolved in one or two family meetings."
Article continues below advertisement
Now, the conversations seem to be put on hold since Harry flew back to the U.K. earlier this week, and the palace doesn't want any of their chats being leaked.
Harry and William were also seen chatting outside the chapel on April 17, and while they looked to be on good terms, Nicholl explained that things will take some more time to heal.
Article continues below advertisement
"The idea that Harry's suddenly going to come around to William's way of thinking, and vice versa, I think is a way off," she insisted. "I think there do need to be more conversations, there's clearly still a lot of hurt, a lot of resentment, and a degree of mistrust on both parts."
Article continues below advertisement
Harry is planning on coming back to the U.K. in July when the brothers unveil a statue of their late mother, Princess Diana.
"I think the hope is that come July — when we are hoping to see the brothers stand once again shoulder by shoulder to unveil the statue in memory of their mother — that the relationship will be stronger and in a better place," Nicholl stated.