Prince Harry Reunites With Cousin Princess Eugenie After Flying Home To The United Kingdom For Prince Philip's Funeral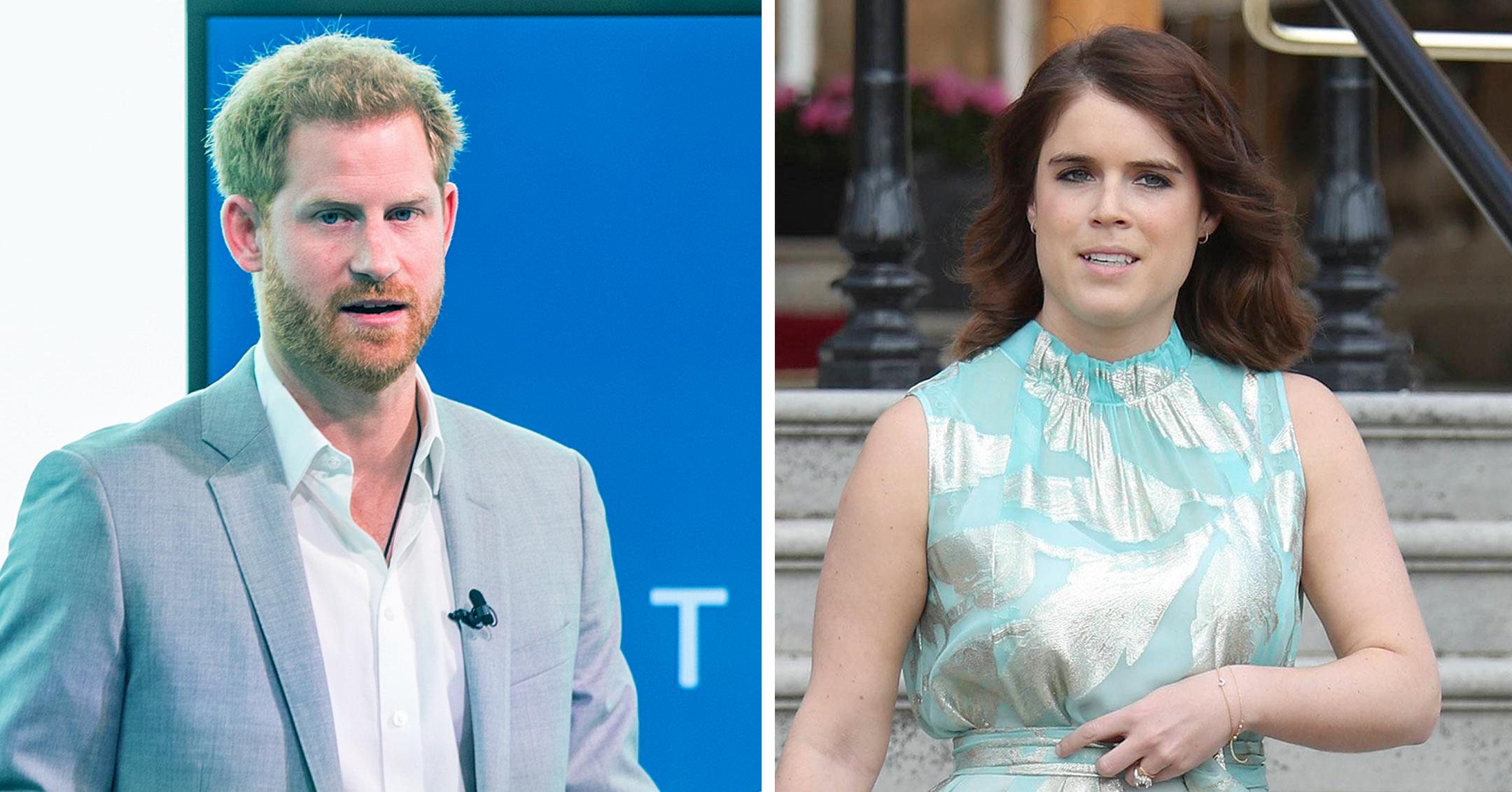 Prince Harry has already seen one of his family members — but it wasn't Prince William or Prince Charles. The red-headed royal — who just flew in from California to attend Prince Philip's funeral — reunited with his cousin Princess Eugenie, Page Six reported.
Article continues below advertisement
Eugenie is currently living at Frogmore Cottage — where Meghan Markle and Harry used to live before they fled the U.K. — with her husband, Jack Brooksbank, and their son, August, whose middle name is Philip, named after his great-grandfather.
Article continues below advertisement
It was a convenient visit for Harry, who is staying at his old home, The Royal Observer previously reported. "He will be quarantined at Windsor Castle since they have a few spare rooms. Harry will not be staying with his brother or his father," the insider said.
This is Harry's first big visit back home since his tell-all interview with Oprah Winfrey aired on March 7. During the chat, Meghan claimed someone in the royal family was "concerned" about Archie's skin color and that the pair left the royal family because they didn't feel supported.
Article continues below advertisement
Since then, William and Harry's communication has been limited, but now people are hopeful that their relationship will turn around while he is visiting his homeland.
Sir John — who was a special guardian to the siblings after their mother, Princess Diana, died in 1997 — believes William and Harry's rift will end sooner than later. "The friction that we are told has arisen is a friction better ended as speedily as possible," he said on The Andrew Marr Show. "They shared emotion. They share grief at the present time because of the death of their grandfather. I think [this] is an ideal opportunity. I hope very much that it is possible to mend any rifts that may exist."
Article continues below advertisement
On the other hand, royal biographer Andrew Morton is nervous the funeral will focus too much on Harry and William making up versus the late duke's extraordinary life.
"Everybody watching the funeral will want to see some sort of reconciliation between William and Harry, and Harry and his father," Morton said. "The one thing you hope is that it doesn't overshadow tributes to Prince Philip. If everybody's looking at what the lip readers are saying about the interaction between Harry and William, it will undercut the tributes to Prince Philip."