Princess Diana's Former Astrologist Believes Late Royal 'Would Be So Delighted To Have Brought Her Sons Closer Together Again' At Statue Unveiling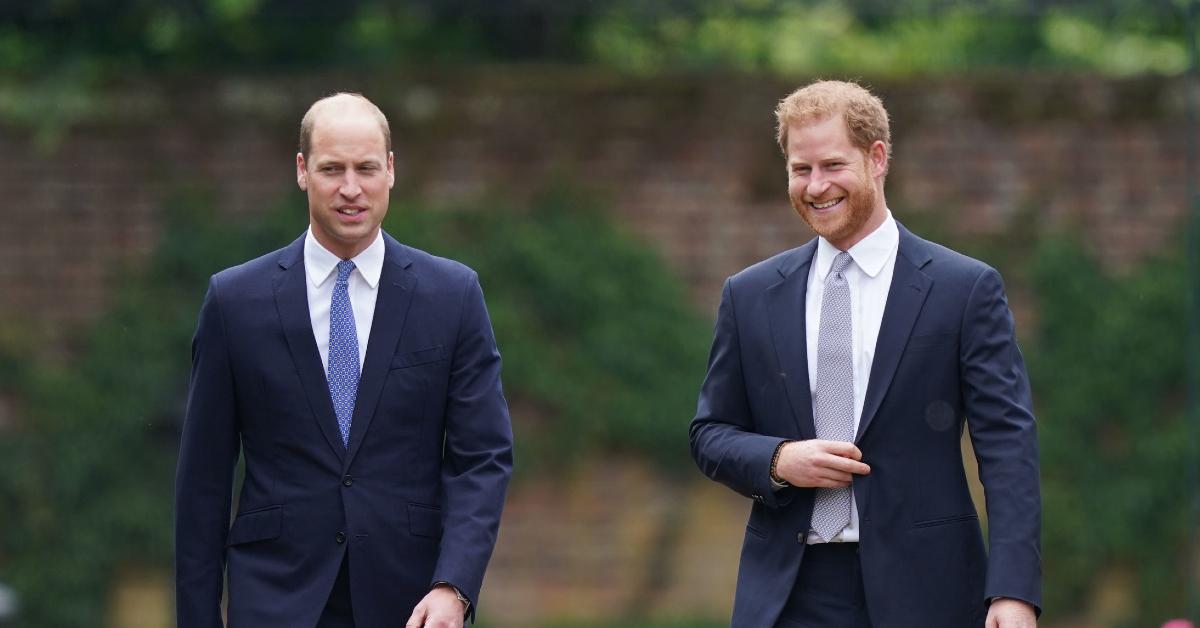 When Prince William and Prince Harry reunited on July 1 at the unveiling of Princess Diana's statue in the Sunken Garden at Kensington Palace, people were ecstatic to see the two brothers put on a united front after a tumultuous feud.
Article continues below advertisement
"If she were looking down, she would be smiling and so delighted to have brought her sons closer together again," Debbie Frank, Diana's former astrologer, told PEOPLE of the brothers' day together.
The siblings had to cut the guest list down due to the COVID-19 restrictions, but one source told the outlet that Harry and William's interactions were "gentle and intimate — it felt like a release."
Article continues below advertisement
"You had Diana's sisters, her brother and her sons reminiscing. It was beautiful and poignant because it was an intimate family occasion," one attendee noted.
Article continues below advertisement
Biographer Omid Scobie believes Harry, 36, and William, 39, are working towards a better relationship.
"I can't even imagine how powerful and maybe even overwhelming that moment must have been for them, especially in front of the cameras," he said on his podcast, "HeirPod." "I think what was so great about it was that, despite the huge amount of talk about the brothers' relationship leading up to that point, in the moment itself, it didn't really feel like it was about that at all," he noted. "It sort of went out of the window for the moment."
Article continues below advertisement
"No matter how you feel about someone, or how strained a relationship might be, it's impossible to still live in that when you're sharing such a special moment. Those smiles that we saw on their faces were very genuine," he continued. "I'm sure there was a huge amount of warmth between the brothers in that moment, simply by the act of what they were doing."
Though the duo still have a long way to go, it looked like the event hopefully set them on the right path towards reconciliation.
"That distance with the brothers remains there as Harry heads back to U.S. and William gets on with his life over here, but ... the moment we saw the brothers together was like the icebreaker that had not happened for over a year," Scobie shared. "What we saw was perhaps one tiny step forward, and time is always a healer."