Prince William Is 'Dreading' What Meghan Markle & Prince Harry Will Do Next With Their Careers, Expert Claims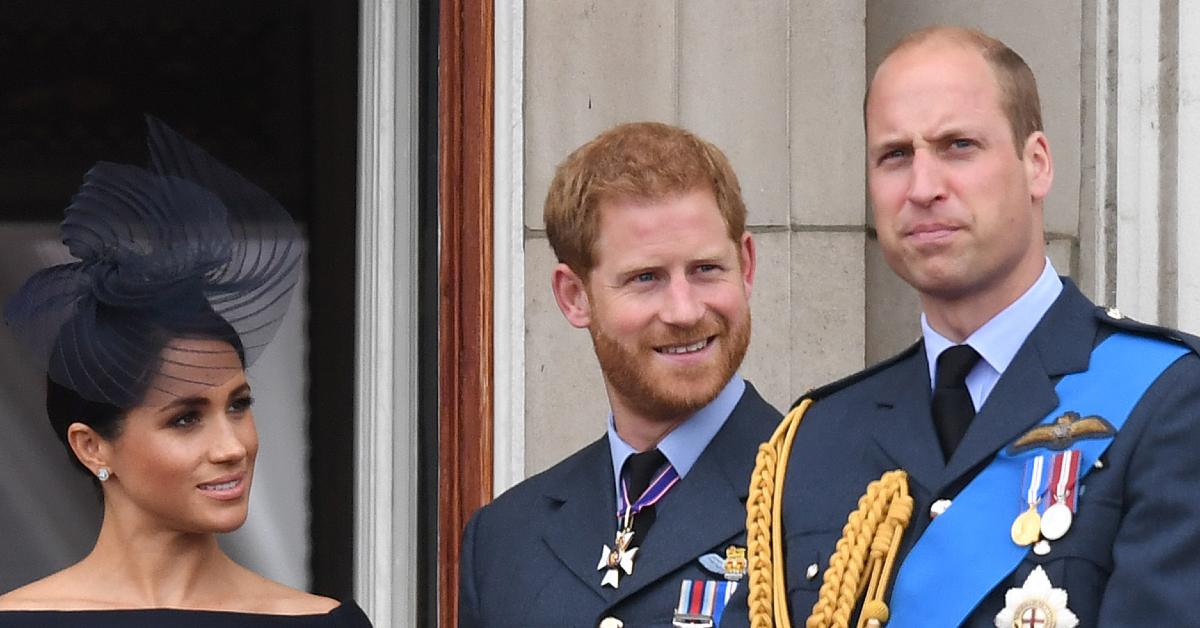 Ever since leaving the royal family, Meghan Markle and Prince Harry have made it clear that they did not enjoy their time in the U.K. Now, it seems like Prince William is nervous as to what the two's next move will be.
Article continues below advertisement
"What do they do next? That's a question Prince William is dreading the answer to," royal expert Duncan Larcombe claimed. "Ultimately, they have to find a way to do their work in L.A. while not trading in on the royal brand. Prince Harry hasn't exactly been subtle. He's revealed to the world that he pretty much hates his family and the whole system is rotten to the core, but by continually talking about the royals, they're cashing in on the brand."
Larcombe added, "If they spend their whole careers selling that royal brand, they'll never speak to William again."
Article continues below advertisement
In March, Harry revealed his relationship status with his older sibling. "I love William to bits. We've been through hell together and we have a shared experience but we are on different paths," the red-headed royal said at the time. "The relationship is space at the moment and time heals all things, hopefully."
Article continues below advertisement
The two haven't been on the best terms, but they reunited on July 1 when a statue of their late mother was unveiled in the Sunken Garden at Kensington Palace.
Though the two put on a united front, it seems like their relationship won't be fixed overnight.
Article continues below advertisement
"I can't even imagine how powerful and maybe even overwhelming that moment must have been for them, especially in front of the cameras," Omid Scobie said on his podcast, "HeirPod" of their reunion. "I think what was so great about it was that, despite the huge amount of talk about the brothers' relationship leading up to that point, in the moment itself, it didn't really feel like it was about that at all," he noted. "It sort of went out of the window for the moment."
Article continues below advertisement
"No matter how you feel about someone, or how strained a relationship might be, it's impossible to still live in that when you're sharing such a special moment. Those smiles that we saw on their faces were very genuine," Scobie continued. "I'm sure there was a huge amount of warmth between the brothers in that moment, simply by the act of what they were doing."
"That distance with the brothers remains there as Harry heads back to U.S. and William gets on with his life over here, but ... the moment we saw the brothers together was like the icebreaker that had not happened for over a year," Scobie shared. "What we saw was perhaps one tiny step forward, and time is always a healer."