Prince Harry & Prince William Reunite, Walk Behind Coffin At Prince Philip's Funeral — See Photos
After a rough few months, Prince William and Prince Harry have finally reunited at Prince Philip's funeral, which occurred on Saturday, April 17.
Article continues below advertisement
The brothers both wore matching black suits while walking behind Philip's coffin. As The Royal Observer previously reported, their cousin, Peter Phillips, walked in between them.
Article continues below advertisement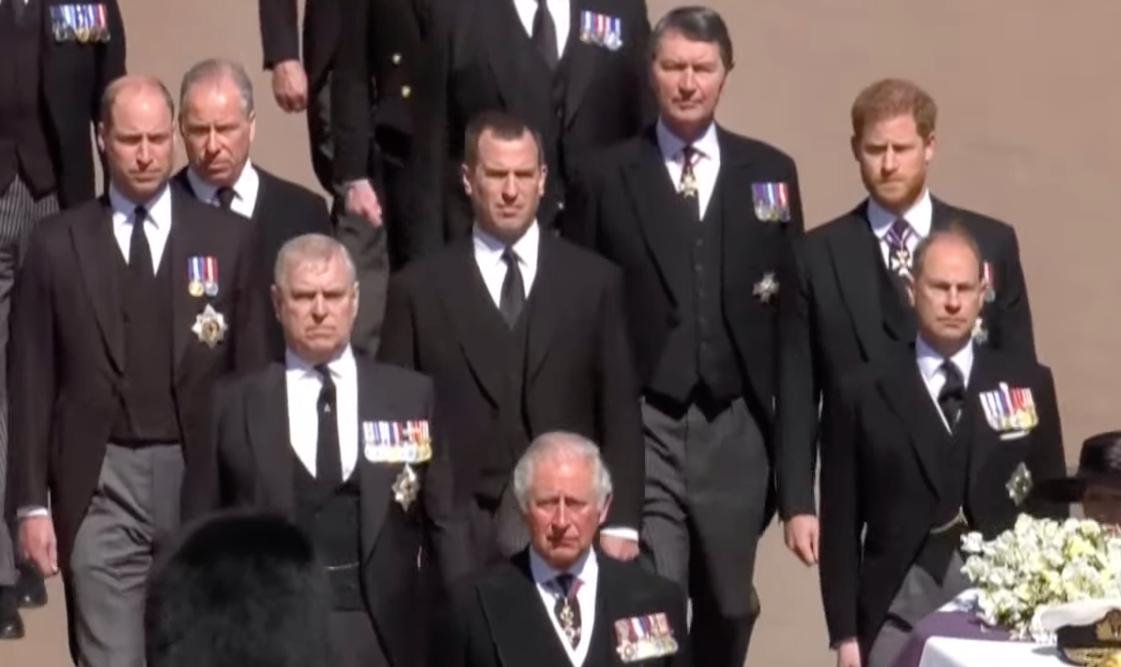 "These are practical changes rather than sending a signal," the palace in a statement on Thursday, April 15. "This is a funeral and we are not going to be drawn into perceptions of drama. The arrangements have been agreed and represent Her Majesty's wishes as well as the personal wishes of The Duke."
Article continues below advertisement
Additionally, the Queen and Philip's four children — Prince Charles, Prince Andrew, Prince Edward and Princess Anne — walked alongside Phillips, Harry and William, before they entered St George's Chapel.
During Harry and Meghan Markle's tell-all, which aired on March 7, the former got candid about his relationship with the dad-of-three.
"I love William to bits. We've been through hell together and we have a shared experience but we are on different paths," the red-headed royal said at the time. "The relationship is space at the moment and time heals all things, hopefully."
Article continues below advertisement
"As he did with his mother, Princess Diana, William has once again taken on the role as peacekeeper in the family. He knows his brother, Harry, is a hot-head and has a nasty temper; William's biggest concern at the moment is avoiding an ugly scene at his grandfather's funeral. Harry is very unpredictable and still see's himself as the victim, rather than the person who called his family racists," a source told The Royal Observer. "The plan is get to through Saturday without causing a scene, if for nothing else but showing the Queen, who is 94, a little respect."