Who Is Peter Phillips? Prince Harry & William's Cousin Will Walk In Between Them At Prince Philip's Funeral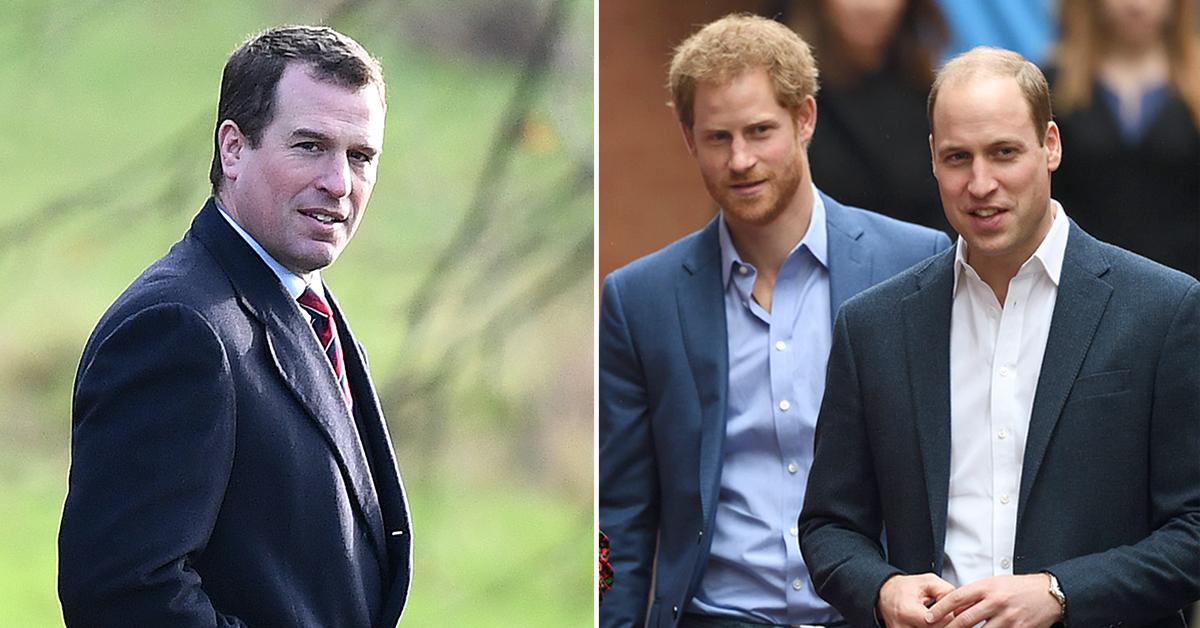 Two days before Prince Philip's funeral, Buckingham Palace revealed that Prince Harry and Prince William would not be walking next to each other. Instead, their cousin Peter Phillips would be in between the siblings when they walk behind their grandfather's coffin.
Article continues below advertisement
The order was "a practical change rather than sending a signal," a Buckingham Palace spokesman revealed. "This is a funeral and we are not going to be drawn into perceptions of drama. The arrangements have been agreed and represent Her Majesty's wishes."
So, who is Phillips? For one, he's the eldest child of Princess Anne and Captain Mark Phillips, and the Queen's eldest grandchild.
The couple later welcomed their daughter, Zara Tindall.
Article continues below advertisement
Article continues below advertisement
"He was born plain Master Phillips because, in spite of being the Queen's daughter, Princess Anne possesses no hereditary title," according to the BBC.
"Both the princess and her husband are said to have rejected an offer from the Queen of titles which would have enabled their children to be born into the peerage."
Phillips, 43 — who is 15th in line for the throne — has two daughters, Savannah, 10, and Isla, 9, whom he shares with his ex-wife, Autumn Phillips. The two announced their divorce last year but seem to be on good terms.
Article continues below advertisement
"After informing HM The Queen and members of both families last year, Peter and Autumn jointly agreed to separate. They had reached the conclusion that this was the best course of action for their two children and ongoing friendship," the couple's statement read at the time.
"Both families were naturally sad at the announcement, but fully supportive of Peter and Autumn in the joint decision to co parent their children. Both Peter and Autumn will remain in Gloucestershire to bring up their two children where they have been settled for a number of years."
Article continues below advertisement
Article continues below advertisement
The cops were called on him after he was spotted at one of his sister's friends homes, which is 460 miles away from his residence in Gloucestershire, where he lives with his mom.
However, Phillips' spokesman defended him, saying that he was on official business with his company, XL Medical Limited, which provides rapid COVID tests.
In October 2020, it was revealed he was one of three founding directors at the medical company, whose main goal is to increase testing opportunities in the wake of the pandemic.
Article continues below advertisement
His main job is that he works as a managing director for SEL UK, a boutique sports management company.
Despite his slip-ups, Phillips has been called the Queen's "favorite grandson."
"I've always been very close to my grandmother, and we speak often. She has been an inspirational person throughout my life," he previously shared about the matriarch.