Royal Showdown: King Charles Set to Meet With Meghan Markle and Prince Harry to Bring an End to 'Public Slinging Matches'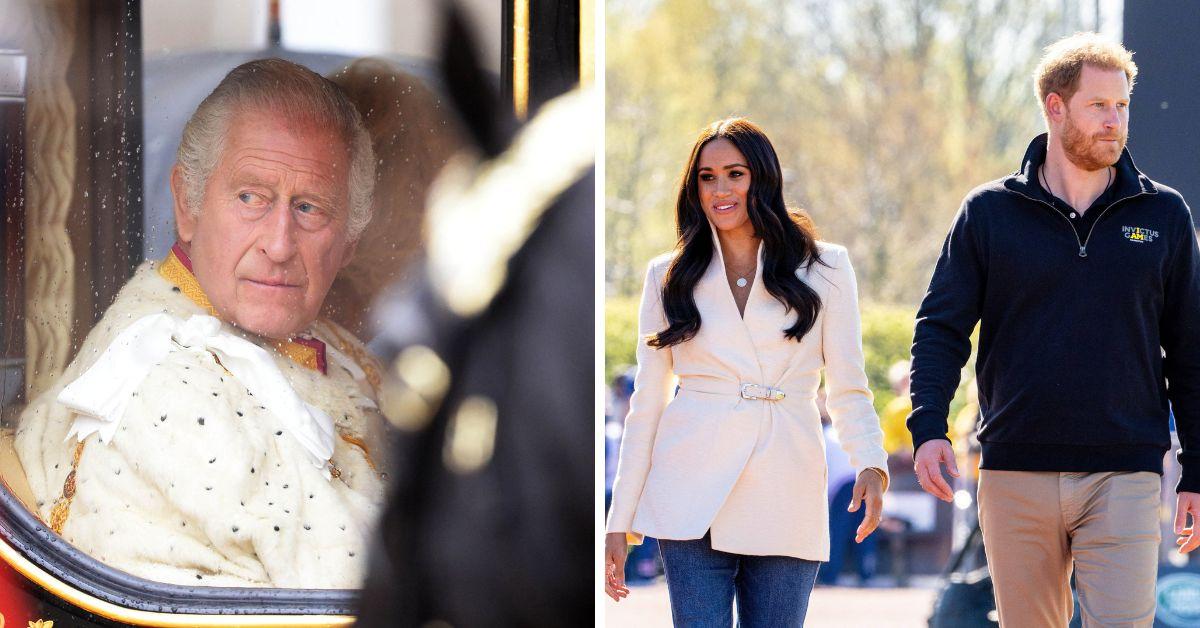 King Charles III seems to be open to meeting with Prince Harry and Meghan Markle to bring an end to "public slinging matches."
"If the talks take place, the King will make it very clear that there will be absolutely no private family business discussed in public moving forward. Staff are trying to fine-tune the details," a palace source spilled.
Article continues below advertisement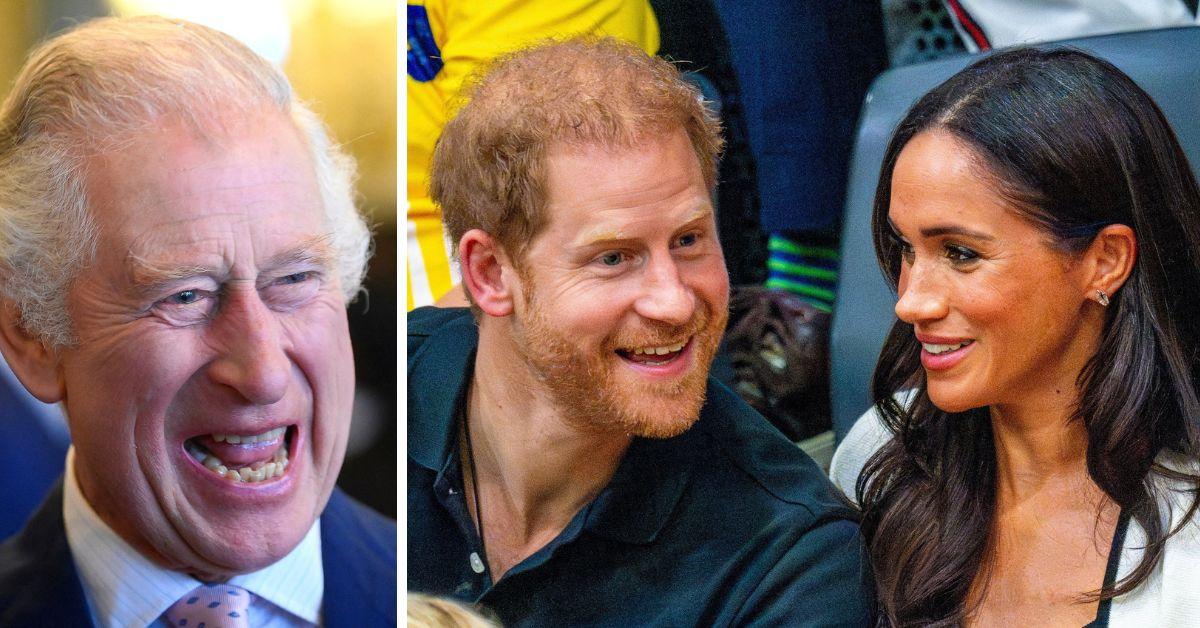 "The King loves his son very much, but he has been mortally wounded by what he has done. He will always be there for him but draws the line at public slanging matches," the anonymous insider continued.
The King is said to mainly want the monetized revelations from the Montecito royals to come to an end. He was "deeply hurt" by his youngest son's accusations in his memoir, Spare. This included the fifth in line to the throne, describing his father as "aloof and distant" after the death of Diana, Princess of Wales.
Charles III was originally set to meet with the Duke and Duchess of Sussex sometime this summer after he invited both to Balmoral Castle in the remote Scottish Highlands. Neither of the California royals took the King up on his offer, and the Sovereign is set to end his annual vacation before the end of September.
Article continues below advertisement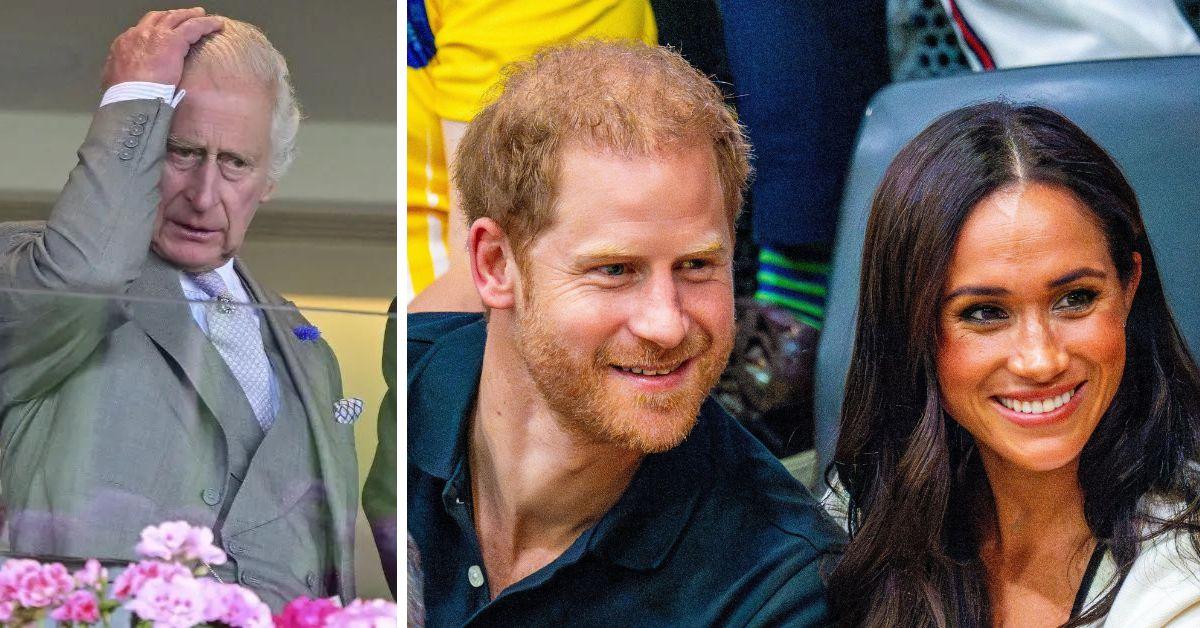 Even though reports claim the Sovereign is working out details to meet with Harry and Meghan, an invite has allegedly been available all along.
"We all know things are still very tense between William and Harry, but I think the king does want to repair [things] ... There is probably an open invitation to visit the king whenever they can. And he would love to see them," royal expert Nick Bullen dished.
Article continues below advertisement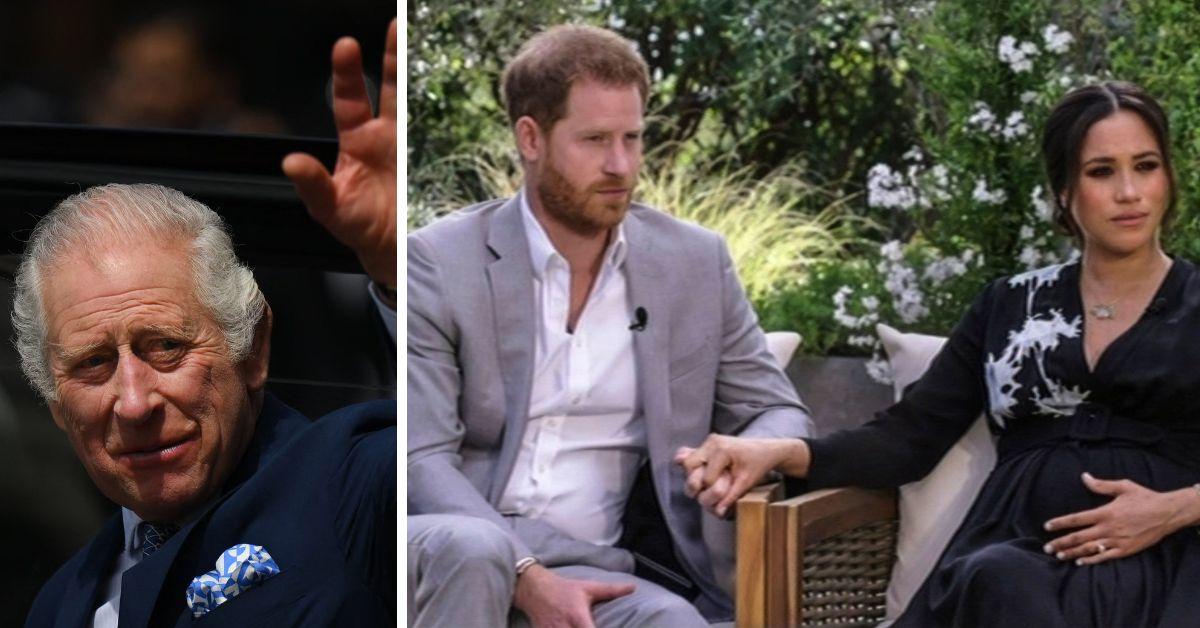 Even though the King's days in Scotland are winding down in preparation for his state visit to France on September 20, there is still time for a Sussex/Balmoral visit.
"Look, he's the king, He's not going to be able to make it to California very often. They don't have official roles. They don't appear to have a 9-to-5 job. So, I would say they've probably got the ability to make a visit to Scotland should they wish, and I'm sure the king would have them there," the royal commentator concluded.
Article continues below advertisement
Geo News reported on insider revelations.