Prince Harry Appeared To Be 'Fighting Back Tears' At His Final Royal Event Last Year, Claims Book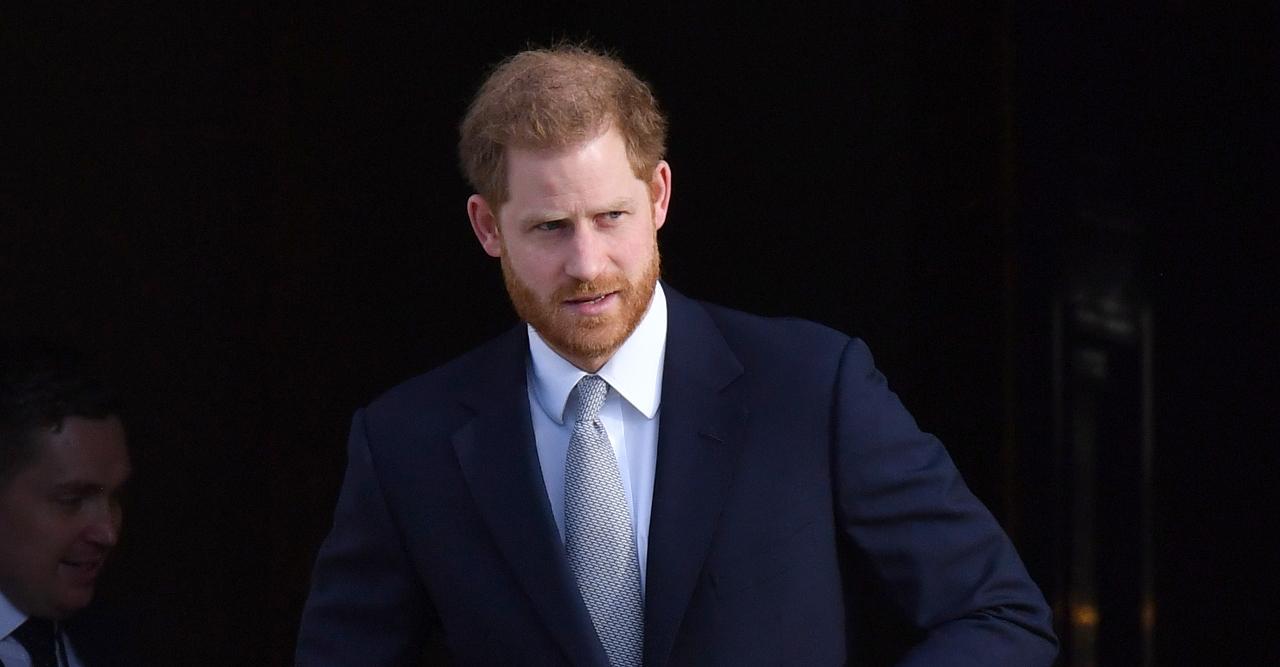 Though Prince Harry said he has no regrets over leaving the royal family, Robert Lacey believes the Duke of Sussex was very emotional at the 2020 Commonwealth Day Service, which was his last outing as a member of the royal family.
In his book Battle of Brothers, the author recalls how the day went down.
Article continues below advertisement
Instead of everyone walking in together, Prince William and Kate Middleton were set to enter the church alongside Prince Charles and Duchess Camilla — and the official outlined plans made "no mention at all of Harry and Meghan [Markle]."
"So there was the snub in black and white — set out for all to see," Lacey notes.
Article continues below advertisement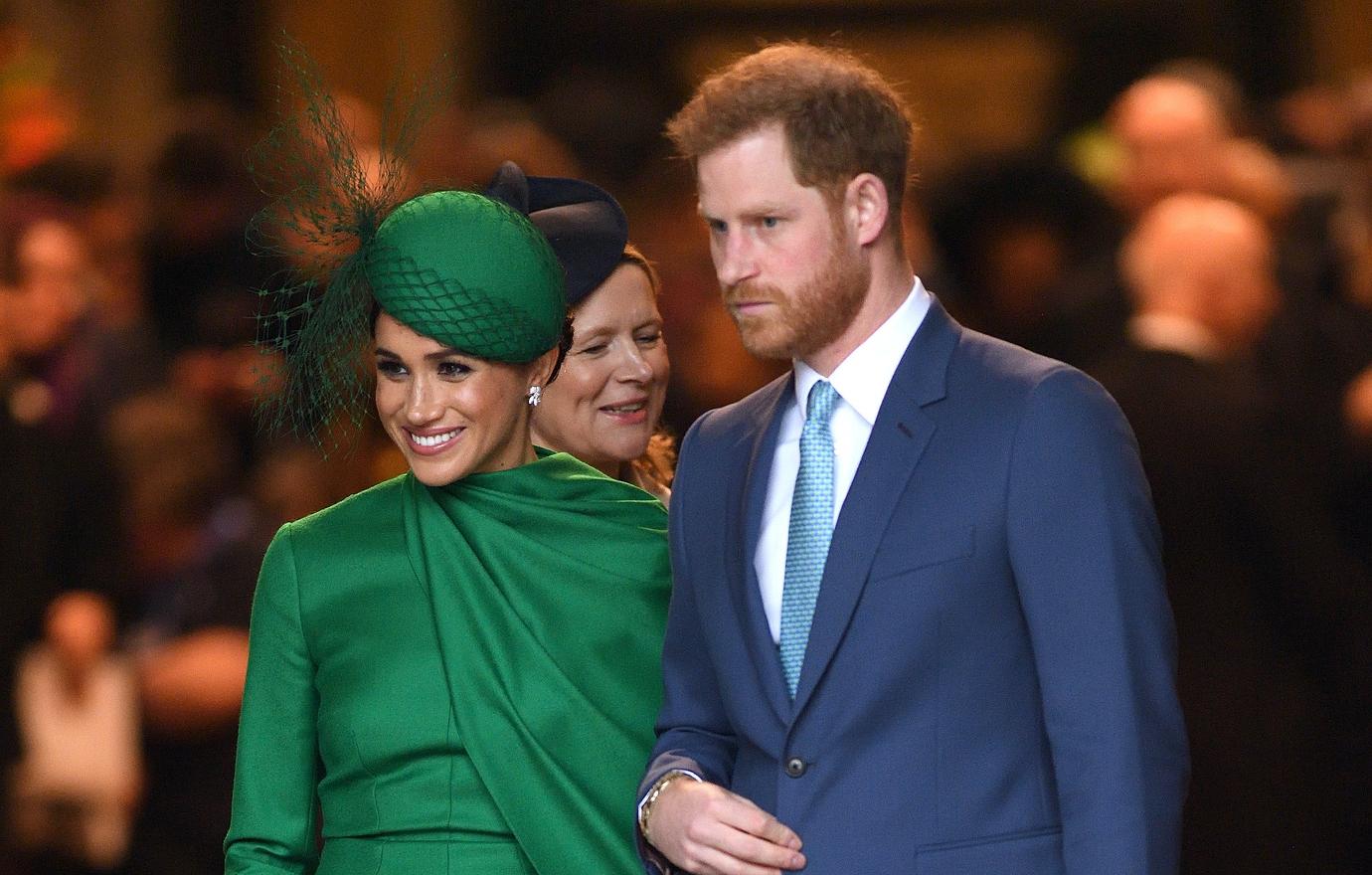 "Observers also noted that Harry's face was 'quite tense and unsmiling' — and that when William sat down close to him, he barely greeted his brother," the royal expert writes. "Throughout the service, Meghan megawatted away with her best TV smile but, as the ceremony progressed, Harry appeared to grow gloomier."
Article continues below advertisement
"According to one observer, 'his accelerated blinking even suggested he might have been fighting back tears,'" Lacey continued.
The Sussexes announced in January 2020 that they were leaving the royal institution.
"After many months of reflection and internal discussions, we have chosen to make a transition this year in starting to carve out a progressive new role within this institution," they said in a joint statement. "We intend to step back as 'senior' members of the Royal Family and work to become financially independent, while continuing to fully support Her Majesty The Queen."
Article continues below advertisement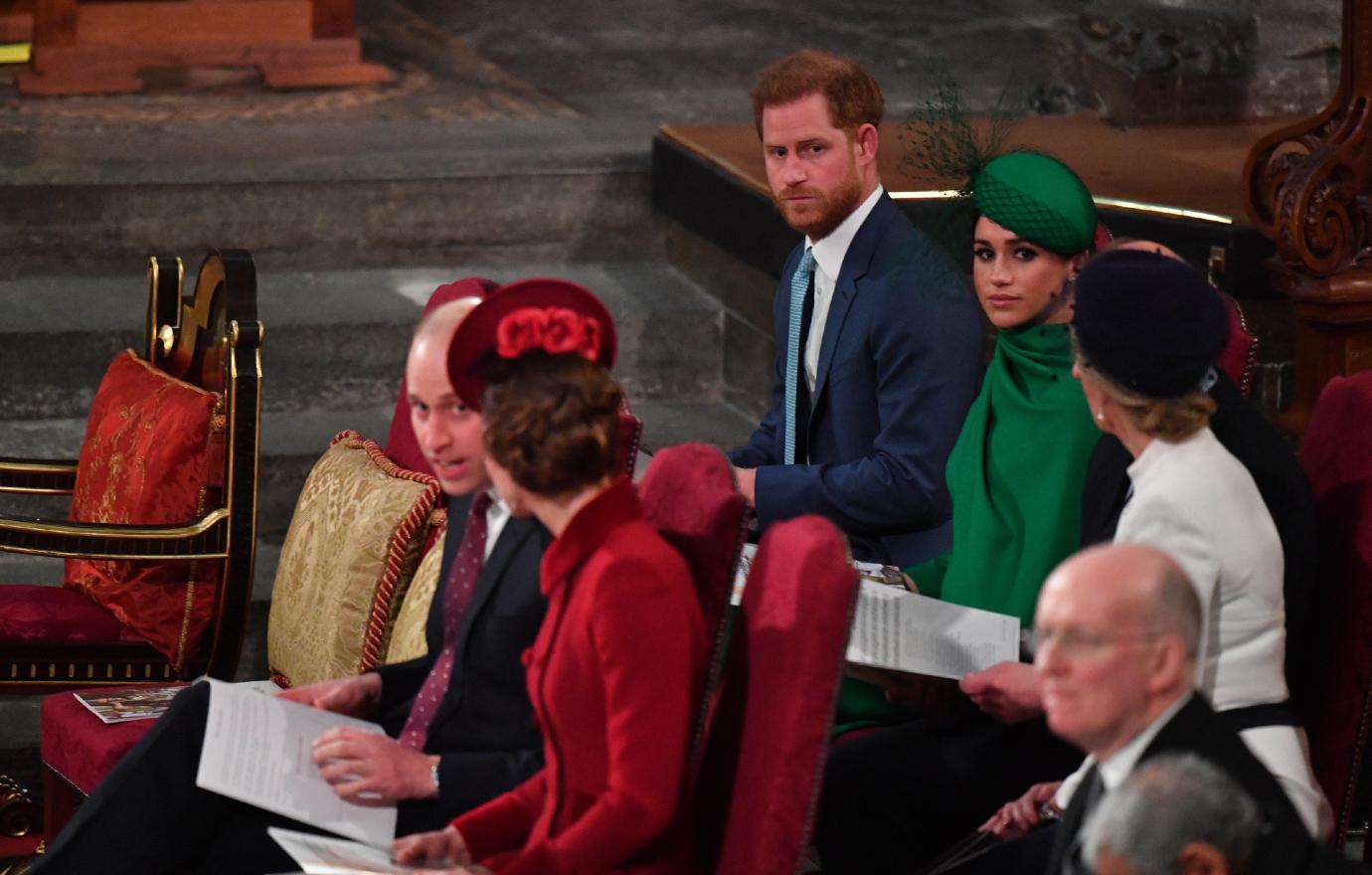 Article continues below advertisement
"This geographic balance will enable us to raise our son with an appreciation for the royal tradition into which he was born, while also providing our family with the space to focus on the next chapter, including the launch of our new charitable entity," they concluded. "We look forward to sharing the full details of this exciting next step in due course, as we continue to collaborate with Her Majesty The Queen, The Prince of Wales, The Duke of Cambridge and all relevant parties. Until then, please accept our deepest thanks for your continued support."