Meghan Markle & Prince Harry's Will Hold Christening For Daughter Lilibet In California — But 'Without The Controversy That Surrounded' Archie's Big Day, Expert Claims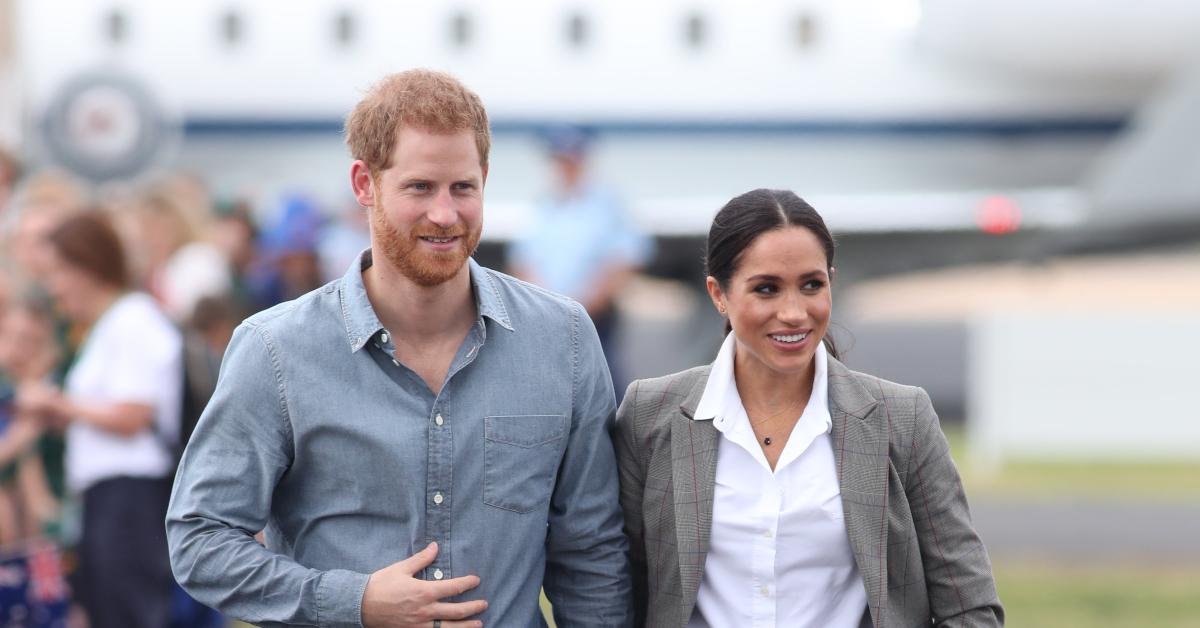 It looks like Meghan Markle and Prince Harry will hold the christening of their daughter, Lilibet Diana, on the West Coast, a royal expert claimed.
Article continues below advertisement
"It must be likely that she will be christened in California though there were rumours of a possible christening at Windsor," royal commentator Richard Fitzwilliams told the Daily Express. "It seems certain that her christening will be in Meghan's home state and with the secrecy but without the controversy that surrounded Archie's christening."
Now that the couple live far away from the U.K., they don't have to abide by royal rules, Fitzwilliams claimed.
Article continues below advertisement
"Harry and Meghan's relations with the British press went badly downhill when Archie was christened in private and the names of the godparents were not released," he added. "The Sussexes were emphatic that they intended to do things their own way and so it has proved."
Article continues below advertisement
With COVID-19 still prevalent, it remains to be seen when Queen Elizabeth will be able to interact with her newest granddaughter. "We have no idea at all when the Queen and other members of the royal family will meet Lili or when Harry and Meghan will next visit the U.K.," Fitzwilliams said.
Though Harry, 36, supposedly told "several people" he wanted Lili to be "christened at Windsor," it seems like that is not possible.
Article continues below advertisement
If Meghan, 40, and the dad-of-two decide to hold the event in California, the royal family may be upset with the outcome.
Article continues below advertisement
"In hindsight, the handling of Archie's christening was a turning point for the couple and you can draw a straight line from that furore to 'Megxit,'" Daniela Elser, royal writer at News.com.au, said. "However, if the Sussexes' decided to hold the ceremony in California, thus precluding the Queen, who no longer travels internationally from attending, it would be seen as nothing less than a clear rejection of the royal family. There is also a third option here: They decide to skip a baptism entirely."
She added, "But again, this too would be read as deeply disrespectful to Her Majesty given she is, after all, the head of the Church of England. If they were to choose a cadre of A-list names, news of which would be bound to seep out in the press, then it would look like they are wholly throwing their lot in with their new Hollywood besties, family and lifelong friends back in the U.K. be damned. On the other hand, opting to appoint a few carefully chosen cousins or old Eton mates could go a very long way to healing various breaches."