One Tough Cookie! Princess Elisabeth Of Belgium Participates In Tactical Training At Military School — Photos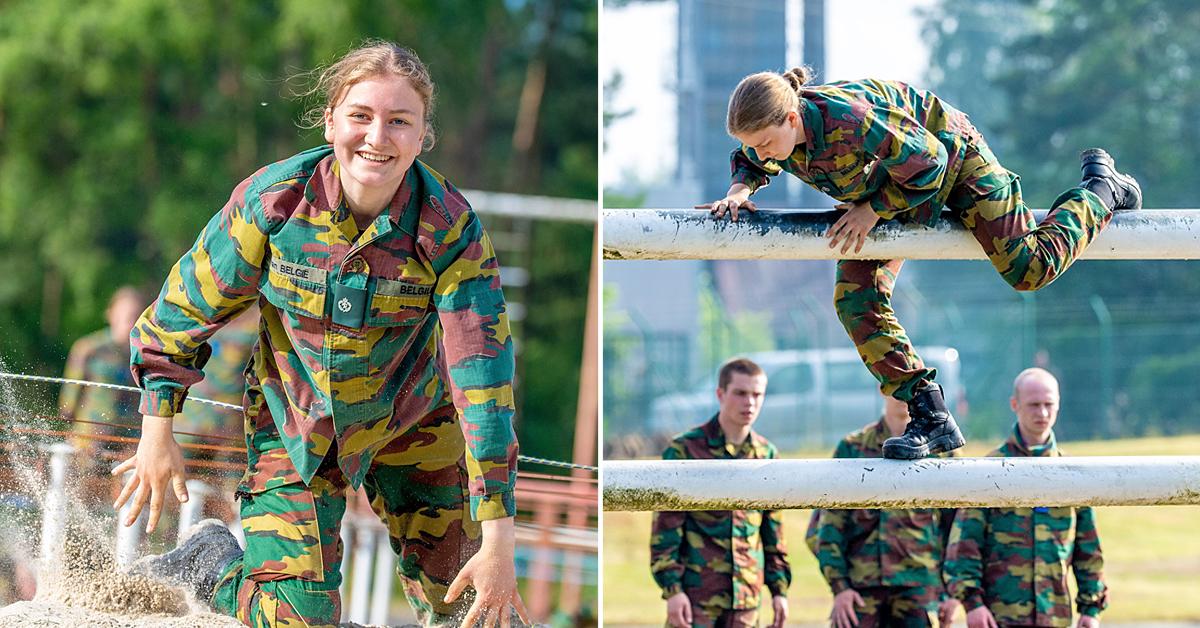 She may be royalty, but Princess Elisabeth of Belgium isn't afraid to get her hands dirty!
Article continues below advertisement
On July 9, the 19-year-old, who enrolled in the Royal Military Academy last year, was seen completing an obstacle course at the Arlon-based camp. She has just three more weeks left before wrapping up the school year.
Scroll down to see the teen in action!
No dresses or tiaras here! To participate in the course at the Lagland camp, Elisabeth threw on her camouflage print uniform and a pair of sturdy black boots. During marching protocols, she also wears a face mask and navy blue beret.
Article continues below advertisement
While she doesn't mind waking up at 6 a.m. to start the day — "I am used to getting up so early," the royal noted — she admitted she had to make a lot of other adjustments, "but I have enjoyed it enormously."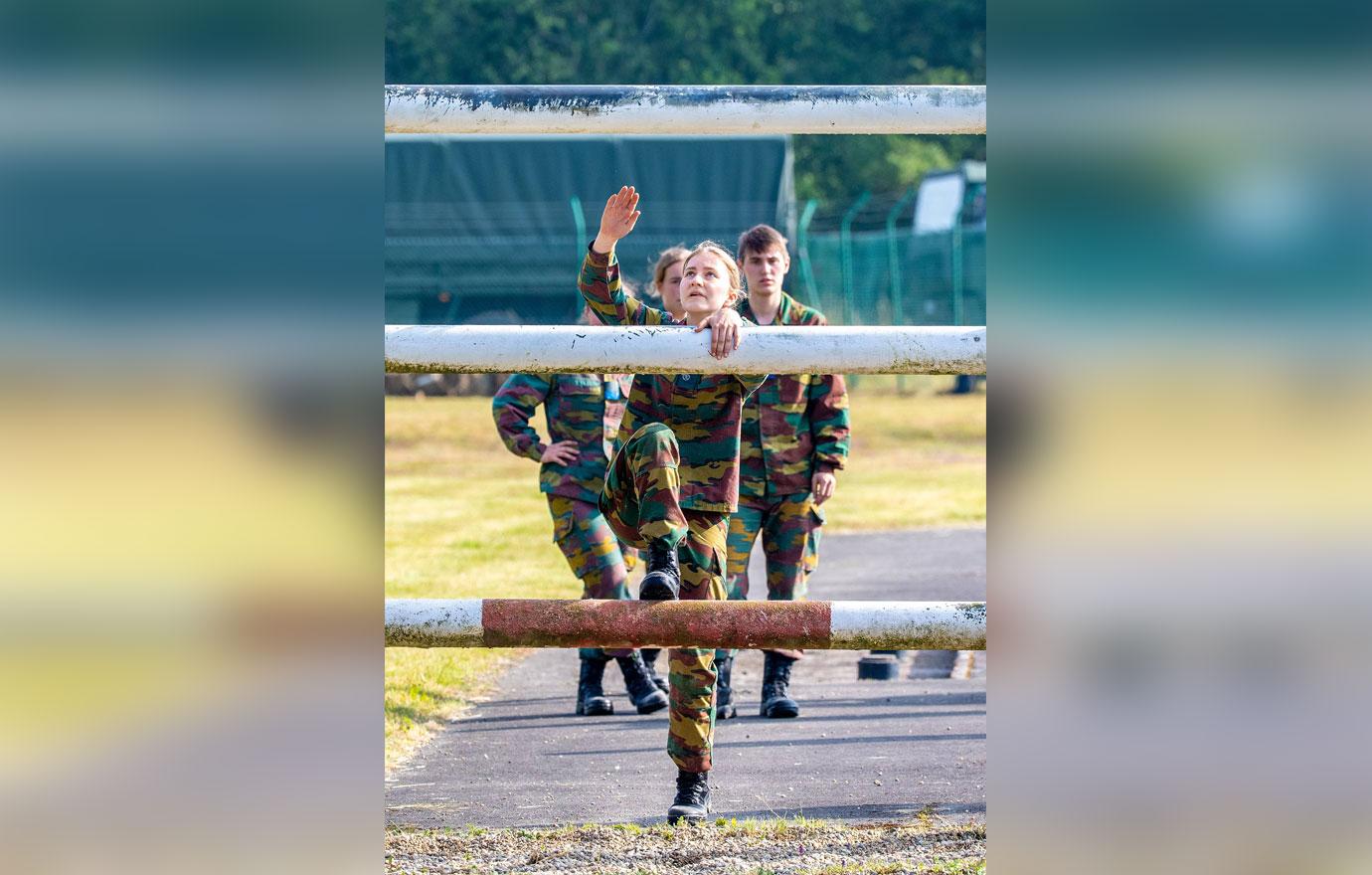 Training school typically only lasts for two years, but it's unclear what the royal will do when she graduates in 2022.
Elizabeth's father, King Philippe, studied at the same school for three years.
Article continues below advertisement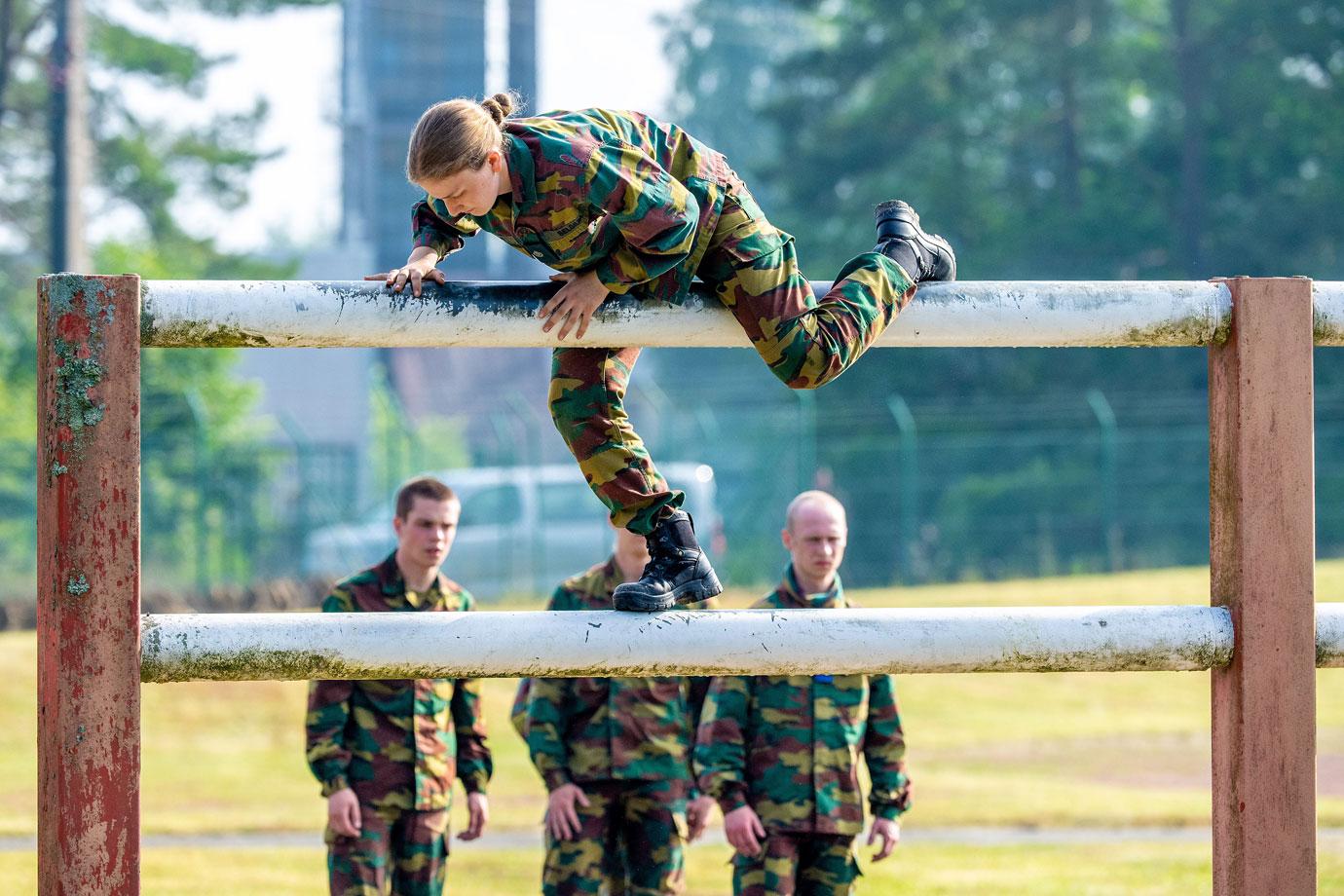 Look at her go!
Evelyn Gravez, who's pursuing her Master's Degree at the school, told the Daily Mail that the programs there are "pretty tough."
"My advice? Above all, make as many friends as possible," she suggested. "They'll help you through if you're having a hard time."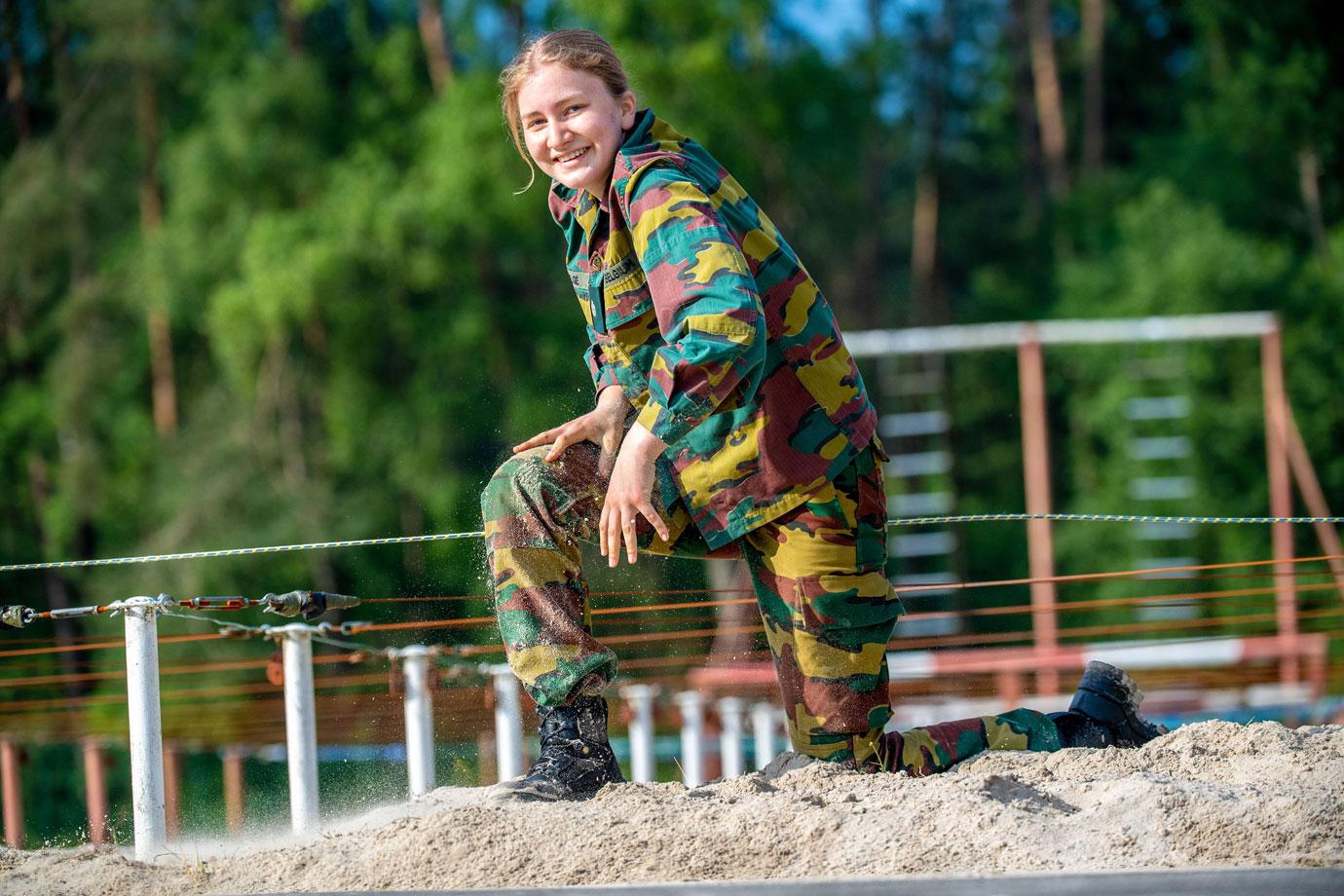 Gravez revealed to the publication that military school is a bit different than what's portrayed in the movies.
"They don't yell at you when you make mistakes. Of course, sometimes they have to be strict. Because mistakes, they have to be sorted out as quickly as possible," she explained. "But if you are a bit slow to learn, they are there to encourage you, not to bark at you."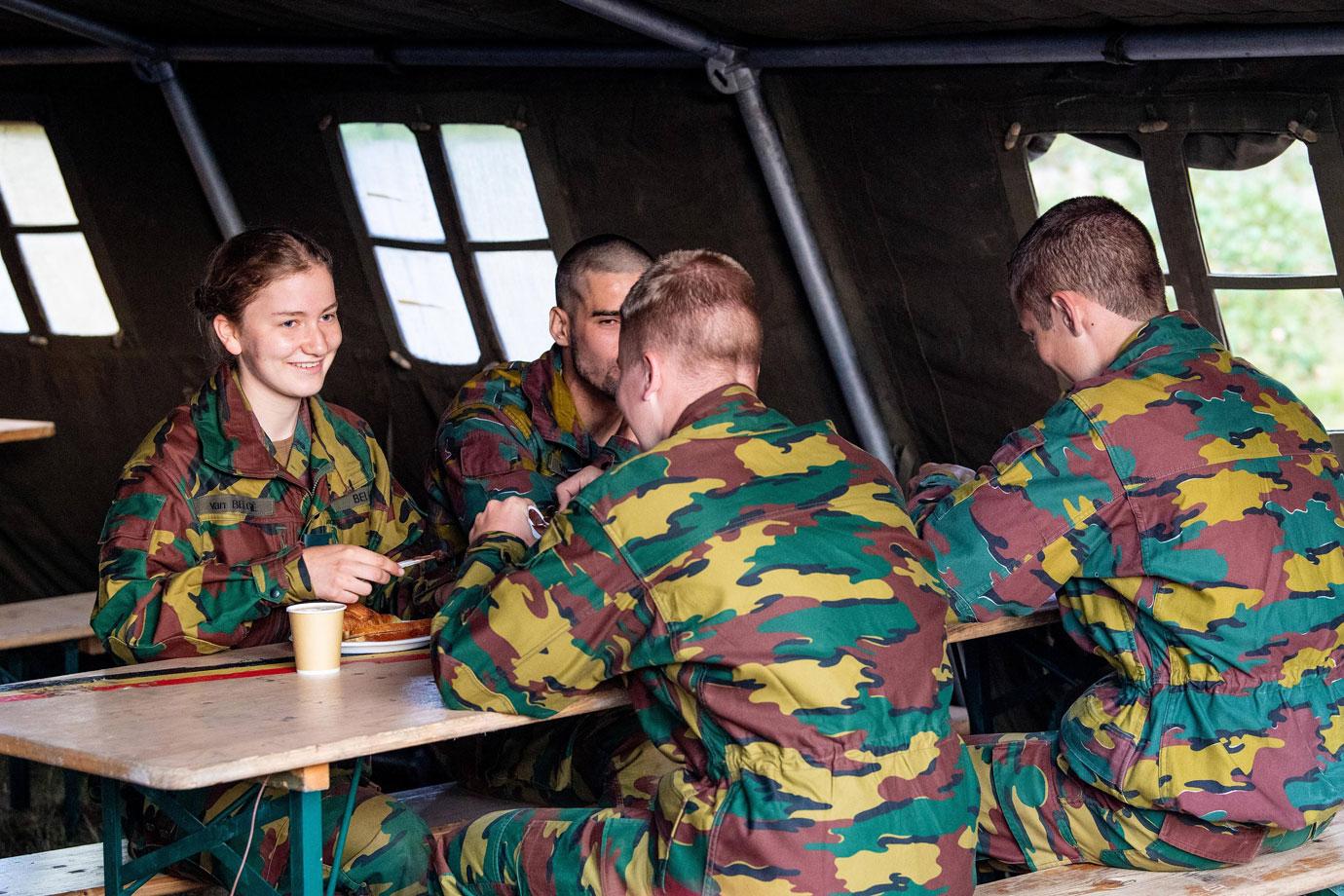 After the workout, the royal sat down with a few pals to enjoy a lunch break.
"I think Elisabeth will certainly get used to it. Even if she only stays one year," Gravez noted of the teen's enrollment. "We learn to make decisions under stress, leadership techniques. That will be useful for her as head of state."