Meghan Markle & Prince Harry Flew From New York To California In A Private Jet: 'This Is Hypocrisy'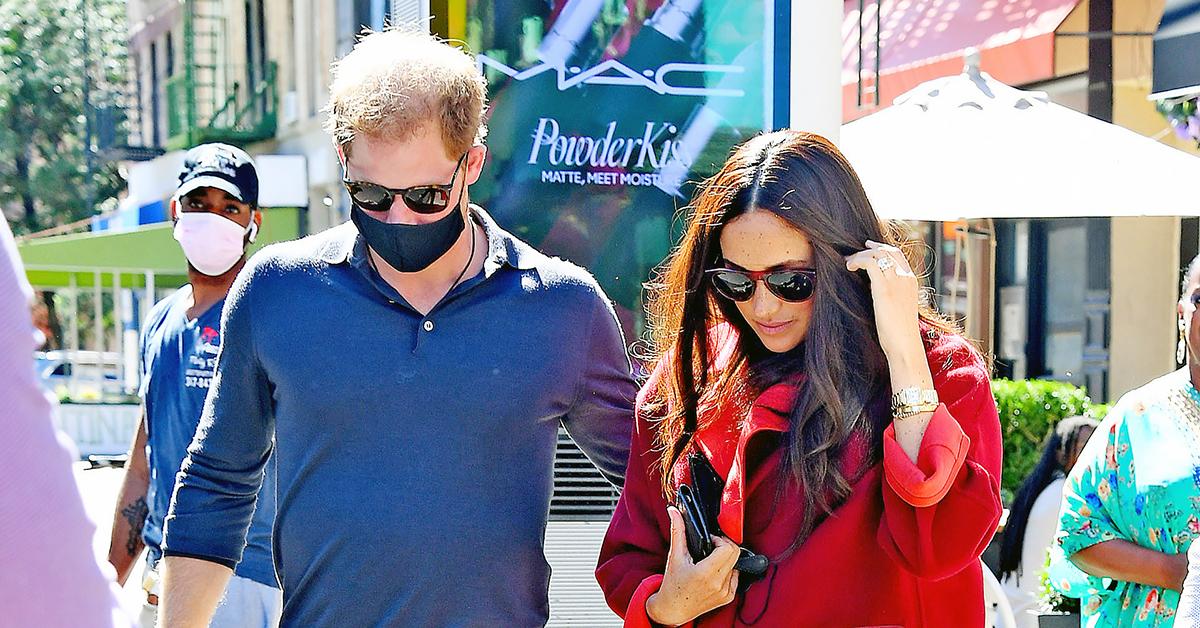 Article continues below advertisement
According to the outlet, the two were seen boarding a Dassault Falcon 2000 jet, which can produce about 17 tons of carbon emissions.
The two — who have been extremely vocal about climate change and saving the environment — were called out for their actions.
Article continues below advertisement
"I do think this is hypocrisy. I'm sure there were plenty of scheduled flights," royal author Penny Junor told The Sun. "I do not understand why they are behaving as if they are superstars. His father has been known to take scheduled flights. His brother takes scheduled flights. This totally muddies the waters of their climate message. They are shooting themselves in the foot by taking private flights."
Article continues below advertisement
This is hardly the first time Prince Harry, 37, has been called out for his behavior. Earlier this summer, he took a flight to Aspen, Colo., to go to a polo match with some of his friends.
One person wrote, "Yesterday, Prince Harry took a private jet home from a polo match — after lecturing us all about how climate change is one of the world's 'most pressing issues.' A total hypocrite. Elite environmentalism is about telling the little people to know their place," while GB News host Dan Wootton fumed, "You couldn't make it up! Fake eco-warrior Prince Harry takes another private jet flight — this time to go to a posh polo match. Just remember this is a bloke hectoring us all about air travel. Given his actions, he should be roundly ignored."
Article continues below advertisement
In May, the prince spoke about how we have to protect the environment for future generations. "I believe even more that climate change and mental health are two of the most pressing issues that we're facing," he said on his Apple+ series, The Me You Can't See. "With kids growing up in today's world — pretty depressing depending on where you live, your home country is either on fire, it's either underwater, houses or forests are being flattened."
Article continues below advertisement
Another time, Harry encouraged others to be kind to Mother Nature.
"Every single raindrop that falls from the sky relieves the parched ground. What if every single one of us was a raindrop, and if every single one of us cared?" he said. "At the end of the day, nature is our life source ...  but you can't uplift, educate and inspire unless there is a form of action that follows. For me, it's putting in the 'dos' behind the 'says.' There's a lot of people that say, but this is about action."
Meghan and Harry were in New York City to promote getting vaccinated amid the ongoing pandemic.