Prince Harry Blames Prince Charles & Prince William For Not 'Owning' Their Part In Feud, Author Claims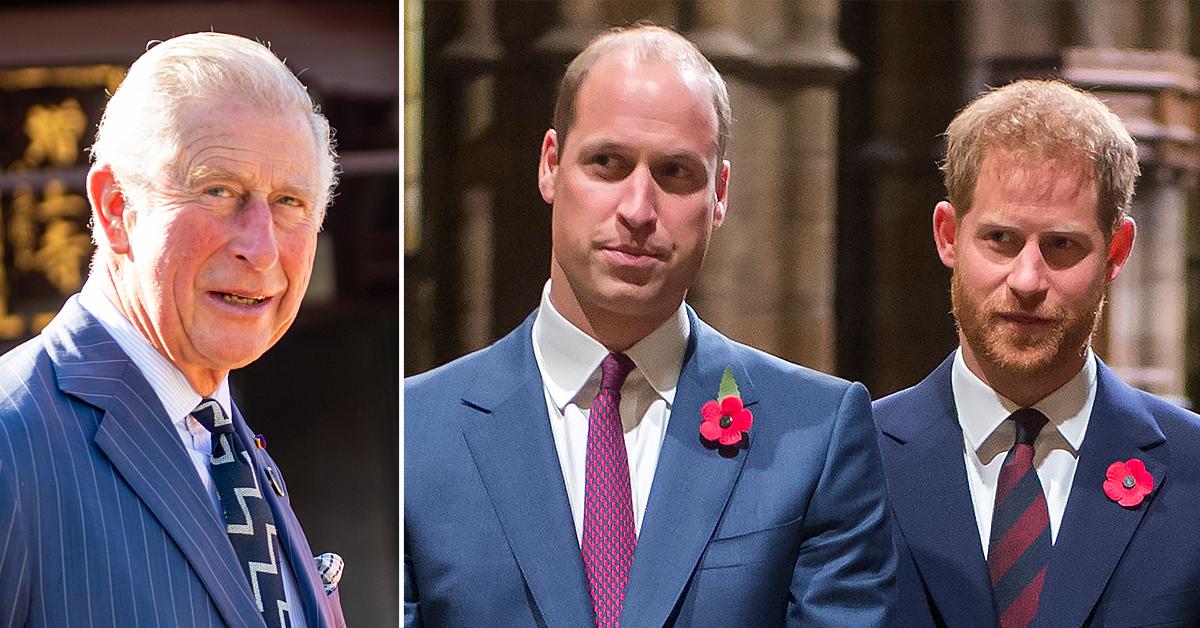 Prince Harry blames his dad, Prince Charles, and brother, Prince William, for now "owning" their part in the ongoing feud, authors Omid Scobie and Carolyn Durand claim in the updated version of Finding Freedom.
Article continues below advertisement
Although Harry has returned home twice in the past few months, Scobie claimed that "very little" progress has been made towards repairing their relationship.
Article continues below advertisement
When the 36-year-old came back to the U.K. for Prince Philip's funeral, he was spotted talking to William, 39, outside the chapel — their "first face-to-face conversation in almost 15 months," the book claimed. There were supposedly "at least two further conversations" that took place during that first trip.
Harry and Charles also spoke, but their issues remain "unresolved," the book alleged.
Article continues below advertisement
In March, Harry and Meghan Markle had a very candid conversation with Oprah Winfrey, and they did not hold anything back. The former actress said she grappled with suicidal thoughts, and when she tried to get help, she was shut down.
Article continues below advertisement
"I think the problem for Meghan was that she was angry, she was upset," royal author Tom Quinn said in the new British documentary Meghan at 40: The Climb to Power. "I think that she thought when she entered the Royal Family she could shake them up and they would love it, she would do things Meghan's way."
Article continues below advertisement
"When that didn't happen and she came up against what she saw as the forces of reaction it made her so upset that, that interview was her way I think the only way for her to get her revenge and put the case as she saw it," explained Quinn. "But I think later on she will think I shouldn't have burnt my bridges to that extent."
Meanwhile, expert Kinsey Schofield said she doesn't think it's "a priority for Prince William to patch things up with Prince Harry as they are at severely different stages in their lives. It appears that Prince William is busy trying to support his family through death and scandal while Prince Harry is concentrating on projects that are financially beneficial."