Prince Charles Believes Prince Andrew's Scandal Will 'Be Unwelcome Reputational Damage To The Institution,' Source Claims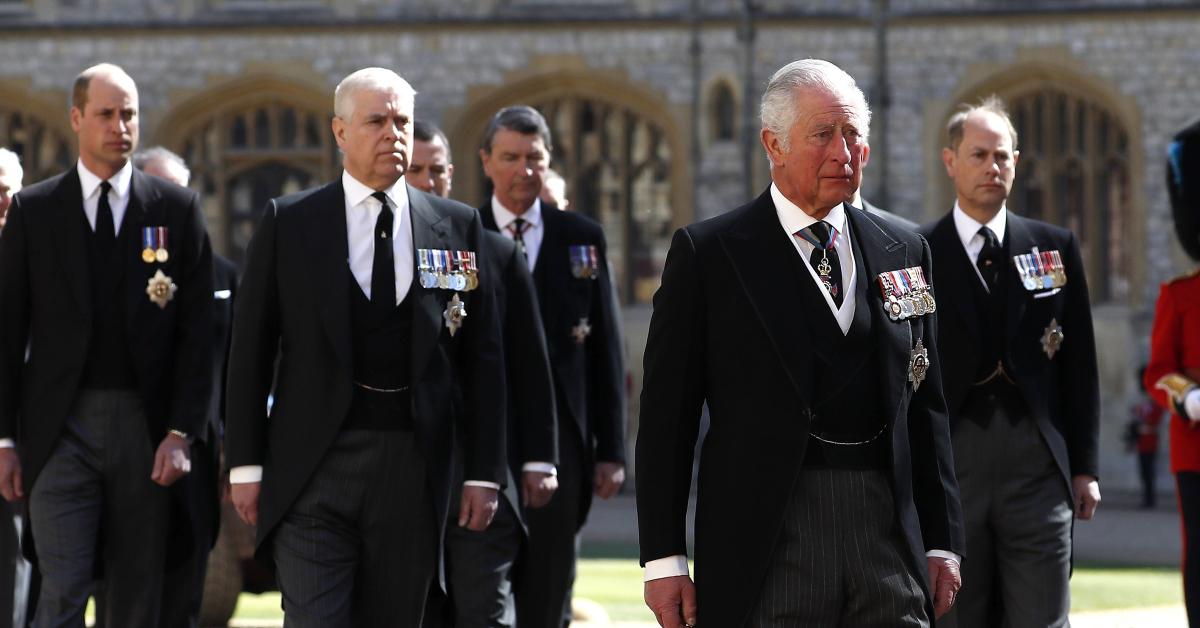 Prince Andrew is in quite a pickle after Virginia Roberts filed a lawsuit against the royal, alleging rape. Going forward, Prince Charles believes that the damage has done, and his younger brother will not be able to make a comeback.
Article continues below advertisement
Charles "loves his brother and has the ability to have sympathy for the slings and arrows that his brother endures," a source close to the Prince of Wales told the Times of London. "However, this will be unwelcome reputational damage to the institution."
"He has long ago concluded that it is probably an unsolvable problem," the insider added. "This will probably further strengthen in the prince's mind that a way back for the duke is demonstrably not possible, because the specter of this [accusation] raises its head with hideous regularity."
Article continues below advertisement
In 2019, Andrew stepped back from royal duties after his friendship with late pedophile Jeffrey Epstein was exposed, and now it seems like he will be shunned from events and duties going forward.
Article continues below advertisement
In the lawsuit, which was obtained by The Royal Observer, Roberts claims that the royal "sexually abused Plaintiff in Epstein's New York mansion in this District."
"On another occasion, Prince Andrew sexually abused Plaintiff on Epstein's private island in the U.S. Virgin Islands, Little St. James," the documents state. "During each of the aforementioned incidents, Plaintiff was compelled by express or implied threats by Epstein, [Ghislaine] Maxwell, and/or Prince Andrew to engage in sexual acts with Prince Andrew, and feared death or physical injury to herself or another and other repercussions for disobeying Epstein, Maxwell, and Prince Andrew due to their powerful connections, wealth, and authority."
Article continues below advertisement
Nigel Cawthorne, author of Prince Andrew: Epstein, Maxwell and the Palace, believes Andrew will be stripped of his titles at some point in the future.
"It is very difficult to see how Prince Andrew can return to the frontline of the monarchy while a suit is pending, or with a verdict against him passed in absentia," he said.
He continued, "There are too many legal questions surrounding the prince, and it is increasingly doubtful that he can hold on to his HRH status."