Queen Elizabeth Now Has 'To Deal' With Prince Andrew's 'Unprecedented' Lawsuit, 'It's A Difficult Situation,' Expert Claims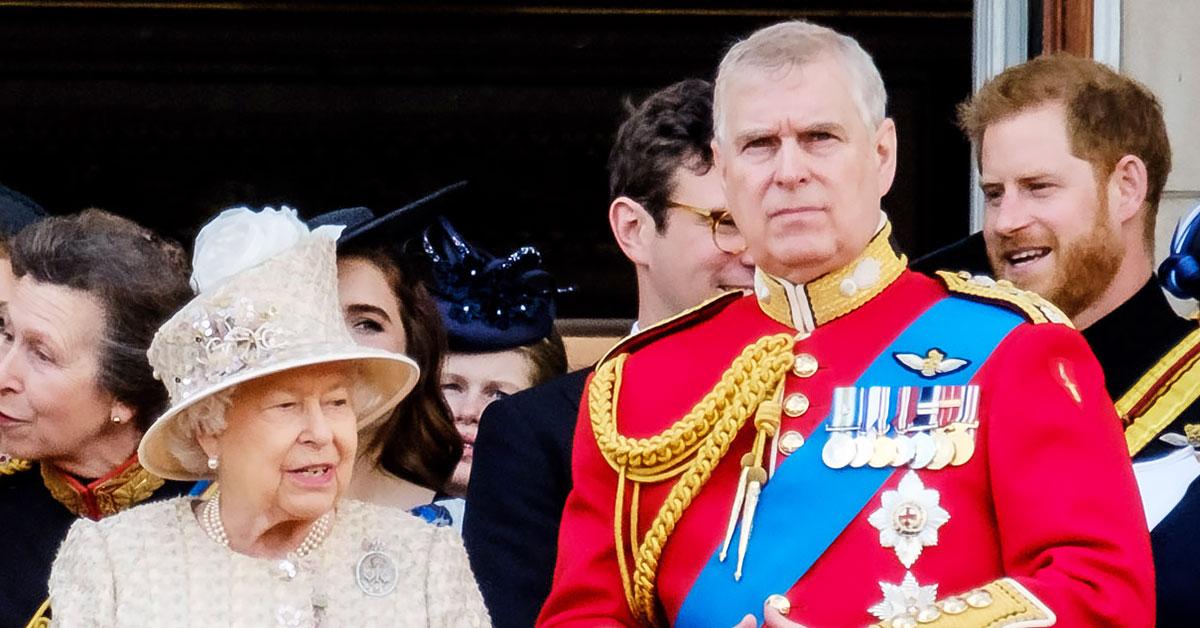 Between Meghan Markle and Prince Harry leaving the royal family to Prince Philip's death, Queen Elizabeth now has to deal with another obstacle — Prince Andrew's latest lawsuit.
Article continues below advertisement
On Monday, August 9, Virginia Roberts sued Andrew for alleged rape.
Article continues below advertisement
"I am not sure they have," he told TimesRadio. "I can't think of anything in my lifetime, anything like that. Of course, there have been plenty of royal scandals along the way through history. But to end up with a lawsuit sort of being handed onto a member of the royal family, in this kind of situation I think is almost unprecedented. I may be proved wrong but it just doesn't feel like ... certainly in my lifetime which stretches back to the early '60s ... I do not remember anything like this happening."
Article continues below advertisement
"Yet of course we do know that the divorce with Diana and Charles, there were lots of things going on in legal situations," he continued. "But in terms of this, I think this is unprecedented and that is the difficulty for the royal family. Because if he goes to America, I am sure he would be under investigation as soon as he sets foot in America. So, it is a difficult situation for the royal family to deal with. And it is yet another issue that the Queen is having to deal with in what has anyway been quite a difficult year — or a very difficult year for her."
In the lawsuit, which was obtained by The Royal Observer, Roberts claims that the royal "sexually abused Plaintiff in Epstein's New York mansion in this District."
"During this encounter, [Ghislaine] Maxwell forced Plaintiff, a child, and another victim to sit on Prince Andrew's lap as Prince Andrew touched her. During his visit to New York, Prince Andrew forced Plaintiff to engage in sex acts against her will," the documents read.
Article continues below advertisement
"On another occasion, Prince Andrew sexually abused Plaintiff on Epstein's private island in the U.S. Virgin Islands, Little St. James," the documents state. "During each of the aforementioned incidents, Plaintiff was compelled by express or implied threats by Epstein, Maxwell, and/or Prince Andrew to engage in sexual acts with Prince Andrew, and feared death or physical injury to herself or another and other repercussions for disobeying Epstein, Maxwell, and Prince Andrew due to their powerful connections, wealth, and authority."
However, Prince Andrew has denied any wrongdoing all along. "It is emphatically denied that The Duke of York had any form of sexual contact or relationship with Virginia Roberts. Any claim to the contrary is false and without foundation," a statement from Buckingham Palace said.