Prince Andrew Could Lose His HRH Title Following Sex Abuse Allegations, 'It's Difficult To See How He Can Return To The Frontline Of The Monarchy,' Expert Claims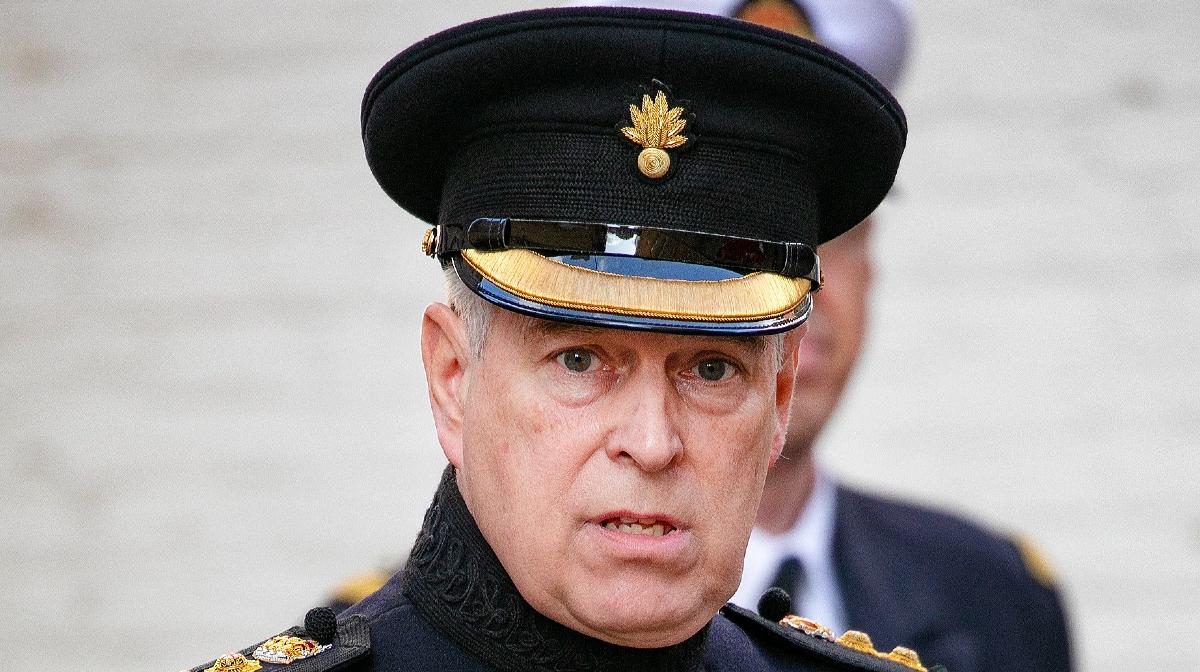 The final straw? Prince Andrew could be stripped of his royal titles once and for all after Virginia Giuffre (née Roberts) filed a lawsuit earlier this week, alleging that the prince raped her.
Article continues below advertisement
"Giuffre's lawsuit will preclude a return to public duties," Nigel Cawthorne, author of Prince Andrew: Epstein, Maxwell and the Palace, told Newsweek. "It is very difficult to see how Prince Andrew can return to the frontline of the monarchy while a suit is pending, or with a verdict against him passed in absentia."
He continued, "There are too many legal questions surrounding the prince, and it is increasingly doubtful that he can hold on to his HRH status."
Article continues below advertisement
In the lawsuit, which was obtained by The Royal Observer, Roberts claims that the royal "sexually abused Plaintiff in Epstein's New York mansion in this District."
Article continues below advertisement
"On another occasion, Prince Andrew sexually abused Plaintiff on [Jeffrey] Epstein's private island in the U.S. Virgin Islands, Little St. James," the documents state. "During each of the aforementioned incidents, Plaintiff was compelled by express or implied threats by Epstein, [Ghislaine] Maxwell, and/or Prince Andrew to engage in sexual acts with Prince Andrew, and feared death or physical injury to herself or another and other repercussions for disobeying Epstein, Maxwell, and Prince Andrew due to their powerful connections, wealth, and authority."
Andrew stepped down from royal duties in 2019 after his friendship with Epstein was exposed, and though he got to hold onto his titles then, it looks like things are worse this time around.
Article continues below advertisement
"Its very hard to cope for any mother dealing with something like this, and she doesn't know if it's true or not, it's all allegations," expert Angela Levin noted. "She is so used to handling things from a very early age — since she became Queen in her 20s — she can put things aside. If she let everything eat her up she wouldn't have survived for so long, she will feel down about it, but she will enjoy having her family around her. This is the one time she can really relax."