Prince Andrew Is 'Determined To Stay Out Of Sight & Makes It Impossible For Anyone To Serve Papers,' Source Reveals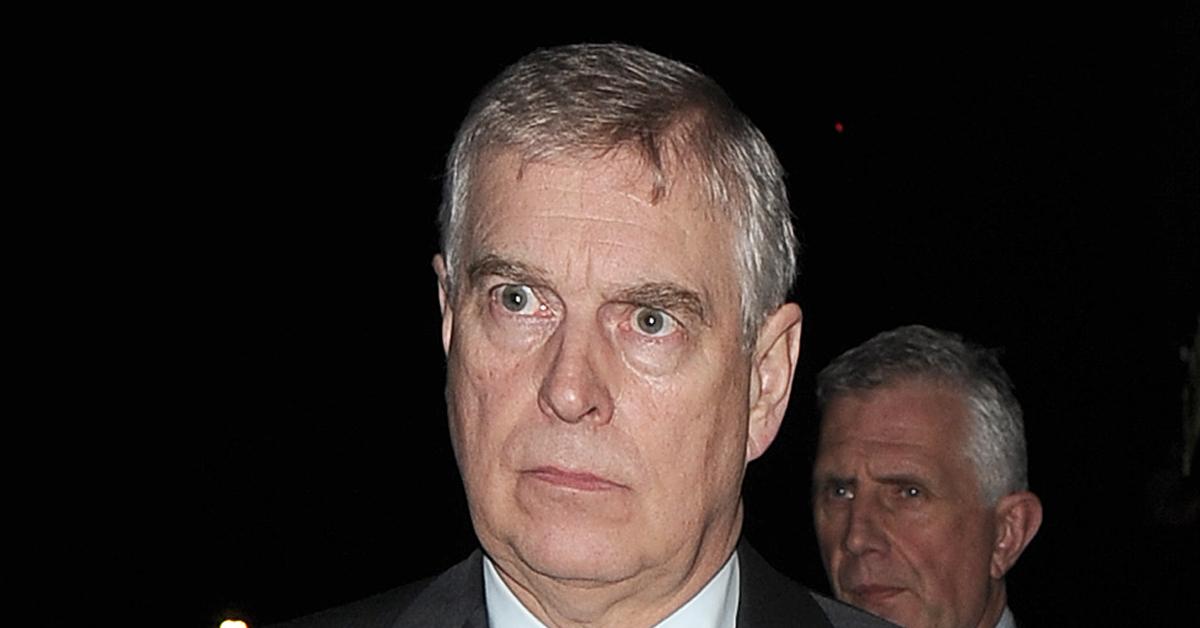 Article continues below advertisement
During a teleconference on Monday, September 13, the prince's lawyer defended his client after Virginia Roberts claimed he raped her when she was 17 years old.
"We believe, however, that this is a baseless, non-viable and potentially unlawful lawsuit that plaintiff has filed against the Duke. There has been a settlement agreement that the plaintiff has entered into in a prior action that releases the Duke and others from any and all potential liability," Andrew Brettler told the federal court.
Article continues below advertisement
Brettler also disputed the fact that Andrew was served with papers, so the judge is giving Roberts' team another chance to give him the documents.
Article continues below advertisement
"We do contest the validity of service," Brettler said. "We have significant concerns about the propriety of this lawsuit that's been filed. We've been in correspondence with the High Court in the U.K. and the High Court in the U.K. is going to have to determine whether service to date has been affected properly on the Duke."
Royal expert Nigel Cawthorne said the way Andrew is handling the whole thing is "a weasel way of getting out of the case."
Article continues below advertisement
For now, Andrew is staying with his mother, Queen Elizabeth, at her Balmoral estate. "He seems to be determined to stay out of sight and makes it impossible for anyone to serve papers," an insider said.
In the documents, which were obtained by The Royal Observer, Roberts claims that the royal "sexually abused Plaintiff in [Jeffrey] Epstein's New York mansion in this District."
Article continues below advertisement
"On another occasion, Prince Andrew sexually abused Plaintiff on Epstein's private island in the U.S. Virgin Islands, Little St. James," the documents state. "During each of the aforementioned incidents, Plaintiff was compelled by express or implied threats by Epstein, [Ghislaine] Maxwell, and/or Prince Andrew to engage in sexual acts with Prince Andrew, and feared death or physical injury to herself or another and other repercussions for disobeying Epstein, Maxwell, and Prince Andrew due to their powerful connections, wealth, and authority."
Prince Andrew has denied any wrongdoing.