Prince Albert, Princess Charlene & Their Adorable Twins Paint Easter Eggs Ahead Of Holiday — See Sweet Photo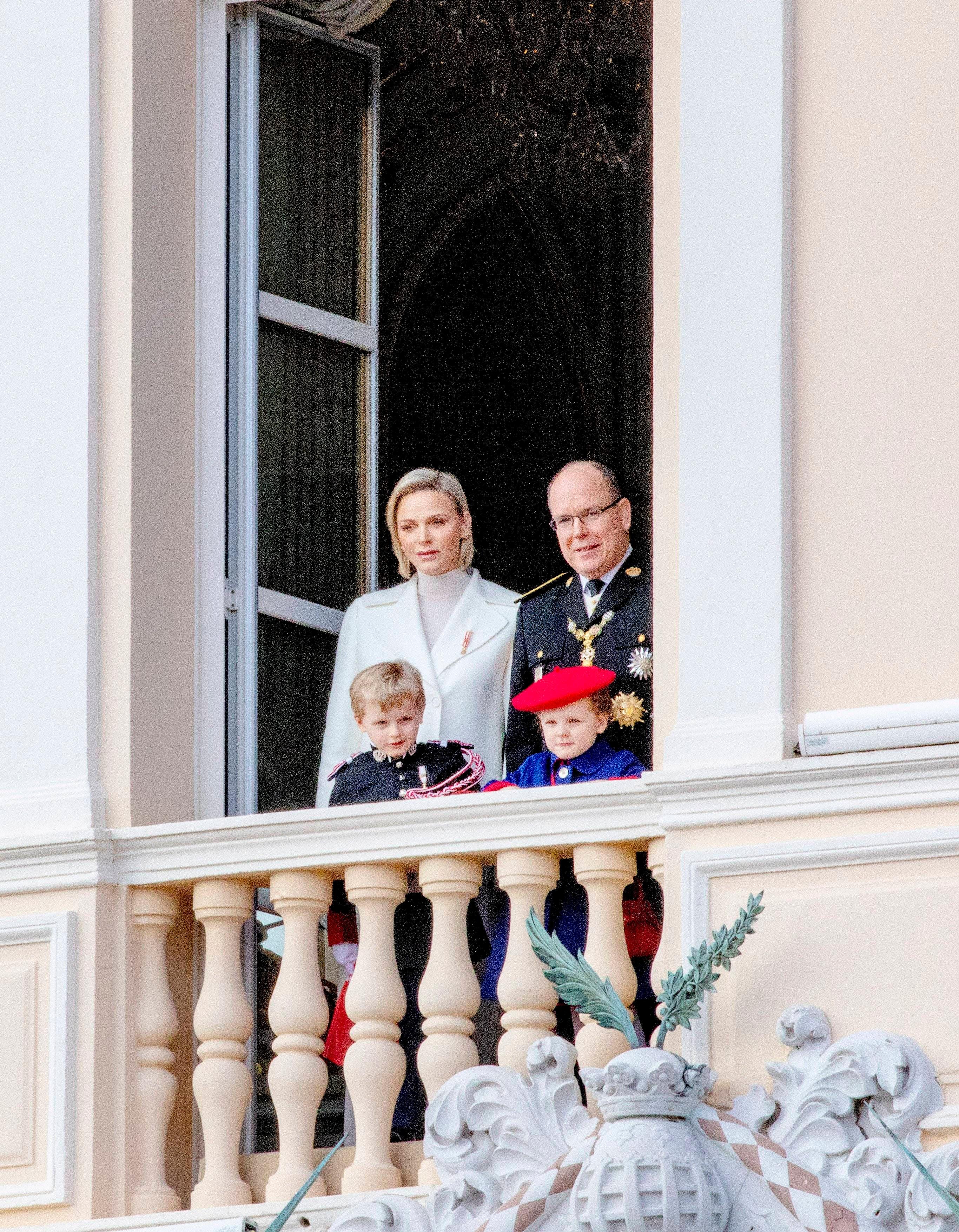 Family time! Prince Albert and Princess Charlene shared a sweet photo of their twins, Prince Jacques and Princess Gabriella, participating in some arts and crafts ahead of Easter.
Article continues below advertisement
"Wishing everyone a blessed Easter. ❤️happy Easter egg hunting 🌈," Charlene captioned the sweet snap on Instagram. In the photo, the six-year-old twins are smiling for the camera, while Albert — who is wearing a printed shirt — painted some eggs. For her part, the mom-of-two, who was wearing a white shirt with gray pants, looked on at her kiddos.
Article continues below advertisement
Last year, Charlene shared two cute photographs of her kiddos celebrating the holiday. "Sending healing and love to the world, we miss you, see you soon🌈. Happy Easter 🐣," she wrote at the time.
Prince Albert revealed that his children have very different personalities.
"In very broad terms, Jacques is a little more shy and a little quieter, but he can also come up with some very funny things," he told PEOPLE. "He's a great observer and loves to size up the situation. Then he'll go for it."
Article continues below advertisement
Princess Gabriella is "a little more outgoing, and she definitely has the gift of gab," he explained. "She's just a character who loves to dance and to sing. She has no qualms about being in front of people."
Article continues below advertisement
Recently, Prince Albert, 63, made headlines after he scolded Meghan Markle and Prince Harry for airing their dirty laundry out on television.
Article continues below advertisement
"It's very difficult to be in someone's place. I can understand the pressure that they were under," he shared. "But I think this type of publicly display of dissatisfaction, to say the least ... these type of conversations should be held within the intimate quarters of the family. It doesn't really have to be laid out in the public sphere like that."
Article continues below advertisement
"I can understand where they're coming from in a certain way, but I think it wasn't the appropriate forum to be able to have these kinds of discussions," he said, adding that the tell-all "did bother" him "a little."
Meanwhile, Meghan and Harry's pals such as Serena Williams and Idris Elba have defended the couple.