Why Piers Morgan's Vindication Will Likely Cause A 'Deeper' Divide Between Prince Harry, Meghan Markle & The Royals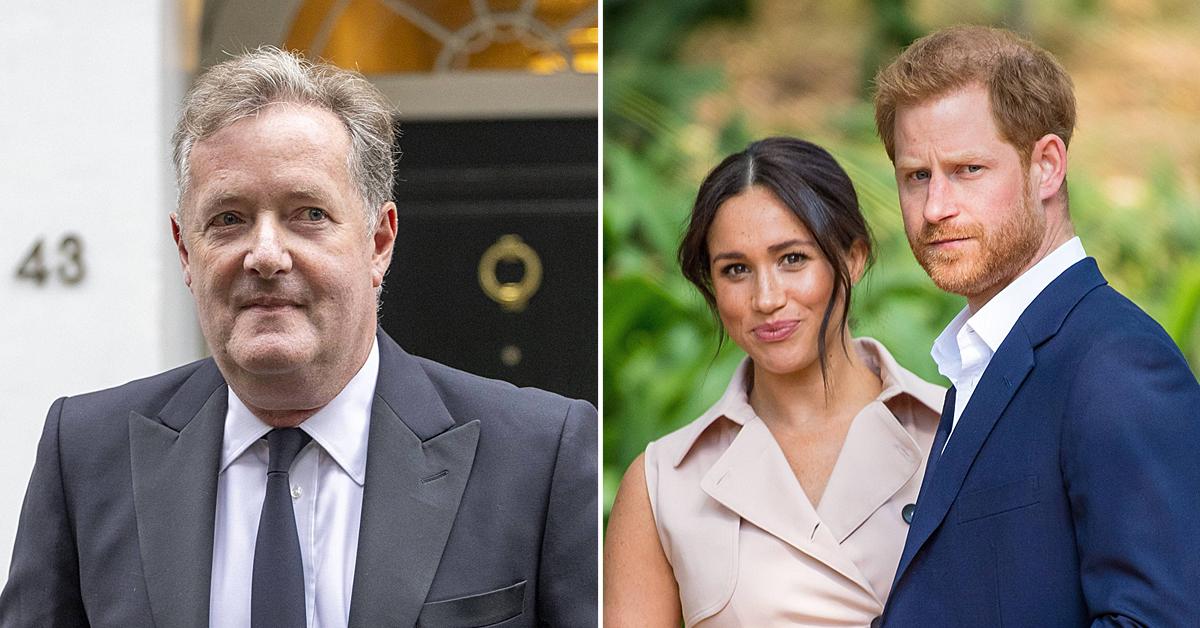 Article continues below advertisement
Though the TV personality quit the show as a result, he was vindicated on September 1 when media regulator Ofcom stated that Morgan did no wrong, as he has a right to "freedom of expression."
The star's win is likely to rile up the Duchess of Sussex even more, broadcaster Adam Helliker predicts.
Article continues below advertisement
"And it just kind of — the divide is getting ever deeper. And the longer it goes on, the rift, you just wonder, how on earth can they ever come back from that?" he continued. "They will up their game in terms of putting out more statements, being more independent and just pushing away even further."
While the Suits star has remained quiet on the situation, Morgan took to the internet to brag about his win.
"I'm delighted OFCOM has endorsed my right to disbelieve the Duke & Duchess of Sussex's incendiary claims to Oprah Winfrey, many of which have proven to be untrue," he stated. "This is a resounding victory for free speech and a resounding defeat for Princess Pinocchios. Do I get my job back?"
Article continues below advertisement
"Make no mistake, this is a watershed moment in the battle for free speech," he added. "None of the couple's most sensational and damaging statements about racism and mental health have yet been supported by a shred of evidence amid furious denials from the Royal Family."
Despite his words, The Mirror reported that Morgan is unlikely to return to Good Morning Britain spot.