Piers Morgan Calls Meghan Markle 'Princess Pinocchio' & Claims He Left 'Good Morning Britain' On His Own Accord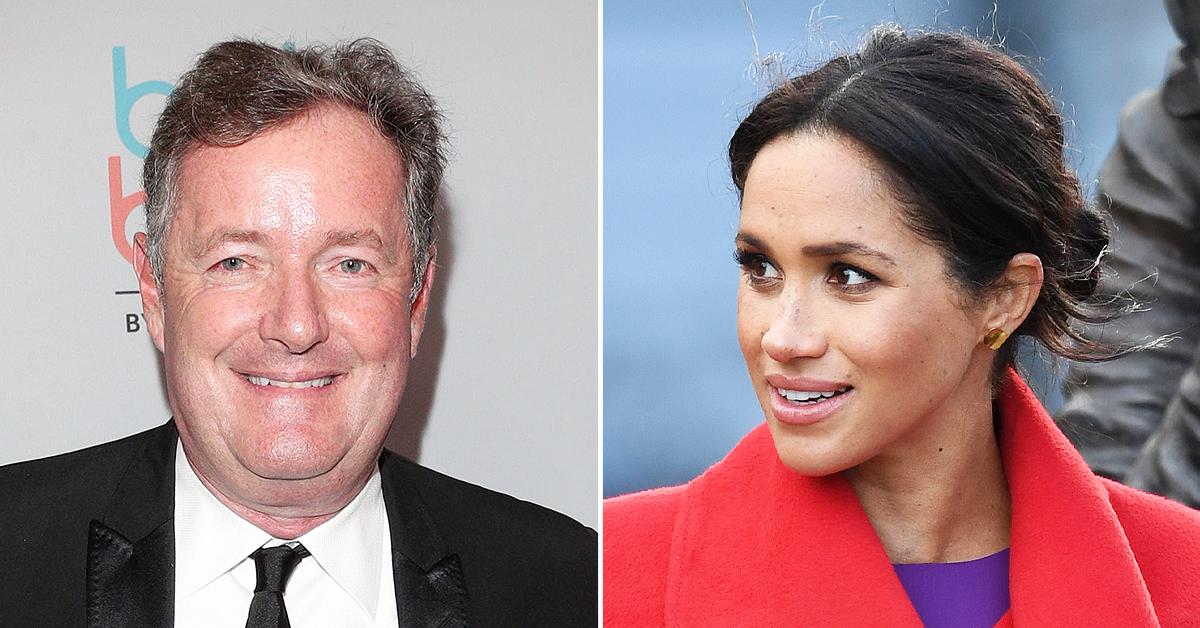 Another day, another attack from Piers Morgan on Meghan Markle.
After a Twitter user reportedly dissed the TV star for being dropped from ITV network's Good Morning Britain, he snapped back to clarify their claims and insulted the mom-of-two in the process.
Article continues below advertisement
"ITV didn't get rid of me," he stated. "I left GMB because I declined to apologize for disbelieving Princess Pinocchio."
The apology he's referring to stems from a messy situation that unfolded after Meghan and Prince Harry sat down with Oprah Winfrey for a tell-all interview.
Article continues below advertisement
His coanchors slammed him for his statement, and Morgan then stormed off set. Thousands of viewers, including Meghan herself, aired out their complaints to ITV network for his harsh criticism over Meghan's mental health claims, and within 24 hours, it was revealed that Morgan had left the show permanently.
Article continues below advertisement
"I wasn't going to apologize for disbelieving Meghan Markle, because the truth is that I don't believe Meghan Markle. And even if I did apologize, that wouldn't be the end of it," Morgan explained. "The woke brigade would keep coming for me, demanding I apologize for everything else they find offensive — which of course, is absolutely everything."
"Well I am sure she had a wonderful, joyous series of venti latte celebrations or crystal bashing, whatever they do over there when she heard," he noted of his absence from GMB. "I'm sure she did and that's fine. I've no problem with that. She thinks she's beaten me? She might be in for a surprise, because I suspect I'll be back soon.If Meghan thinks she has canceled me or won the battle, she's in for a big shock."