Piers Morgan Calls Meghan Markle 'A Whiny Fork-Tongued Actress' After Media Regulator Ofcom States He's Allowed 'Freedom Of Expression'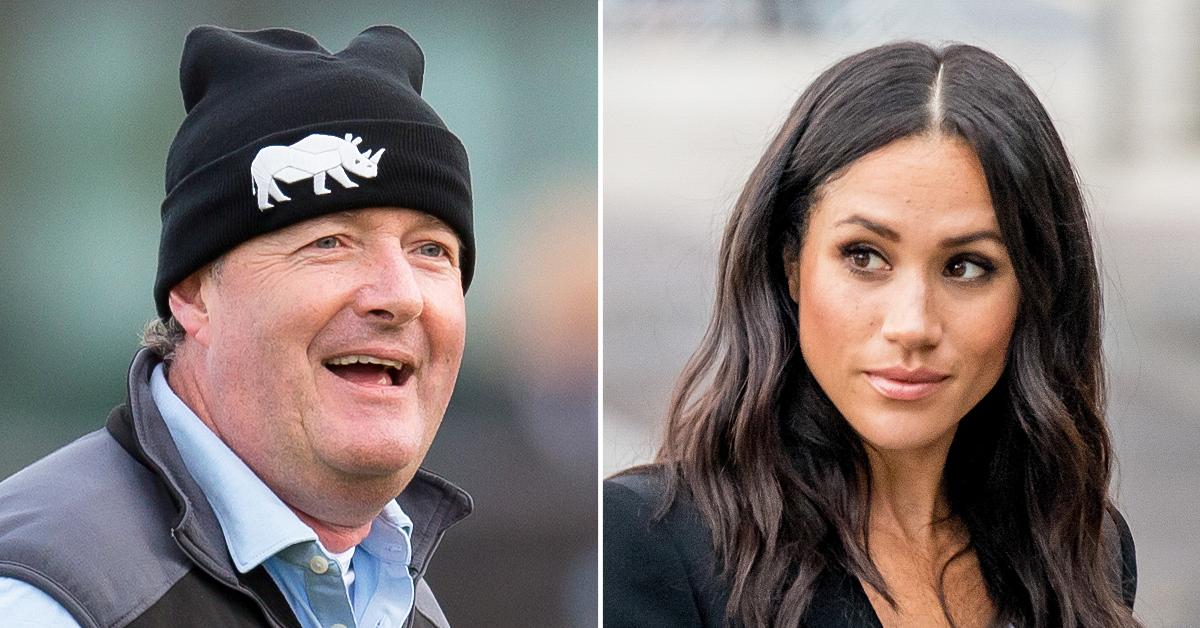 Article continues below advertisement
He wound up quitting Good Morning Britain, but today, Ofcom revealed that they didn't find any fault in his words.
"Mr. Morgan's comments were potentially harmful and offensive to viewers, and we recognize the strong public reaction to them. But we also took full account of freedom of expression," the organization stated. "Under our rules, broadcasters can include controversial opinions as part of legitimate debate in the public interest, and the strong challenge to Mr. Morgan from other contributors provided important context for viewers."
Article continues below advertisement
"I was reliably informed recently that Meghan Markle wrote directly to my ITV boss Dame Carolyn McCall the night before I was forced out, demanding my head on a plate," he wrote in an article for the Daily Mail. "Apparently, she stressed that she was writing to Dame Carolyn personally because they were both women and mothers – a nauseating playing of the gender and maternity card if ever there was one."
Article continues below advertisement
"Make no mistake, this is a watershed moment in the battle for free speech," he stated. "None of the couple's most sensational and damaging statements about racism and mental health have yet been supported by a shred of evidence amid furious denials from the Royal Family."
"So, my observation that I didn't believe Meghan Markle is looking stronger by the day," the outspoken TV personality concluded. "And for the record, I still don't believe her."