Meghan Markle's 40x40 Initiative Has 'Gone Down So Badly' & 'She Has Left Behind A Trail Of Devastation,' Royal Expert Claims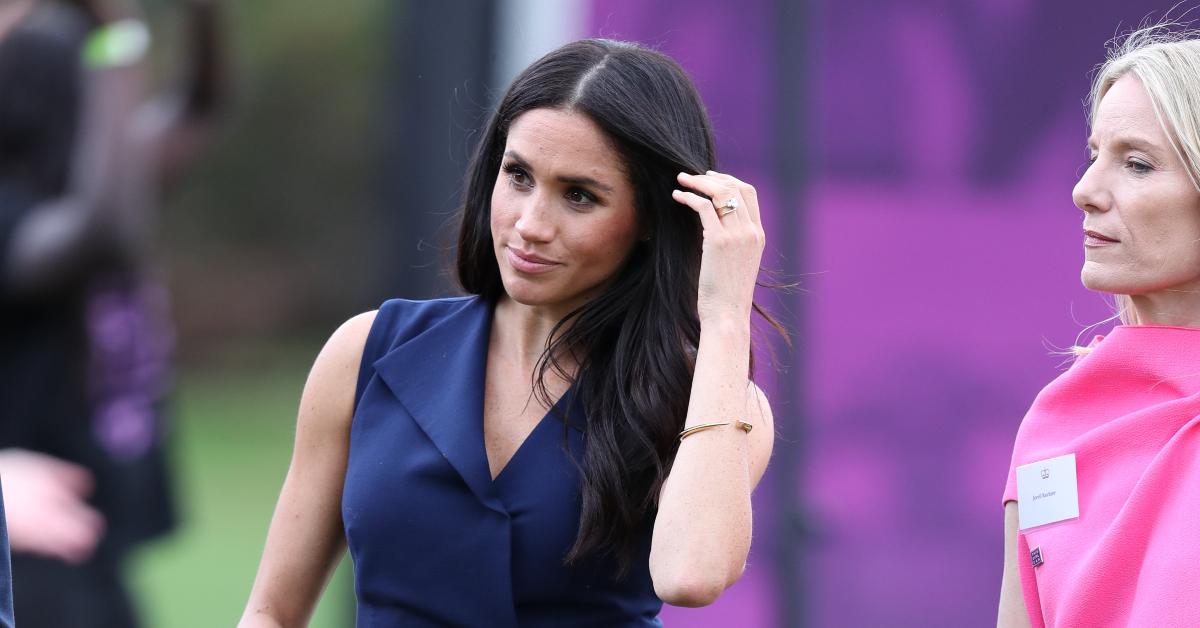 Article continues below advertisement
"It's great, she's doing that, she's just had a baby, and it's all about Meghan, and it's all rubbish frankly. It's gone down so badly in this country," royal expert Duncan Larcombe noted. "She has left behind her a trail of devastation, on the Markle side, and now on the Windsor side.
"I don't want to see her lecturing young mums having to go back to work from inside her $14 million L.A. mansion," he added. "This initiative is nonsense, she should be spending her time trying to build bridges with the very people that she and Harry have betrayed. That's what I think most people in this country believe."
Article continues below advertisement
The former actress revealed why she wanted to speak out on her big day. "In reflecting on my 40th birthday and the many things I am grateful for, I'm struck that TIME IS AMONG OUR GREATEST AND MOST ESSENTIAL GIFTS: Time with our loved ones, time doing the things we love, time spent learning, laughing, growing, and the sacred time we have on this earth," Meghan wrote on her Archewell website. "Amongst the most valuable gifts of time is also time spent in service to others knowing that it can contribute to incredible change. To that last point, and with my 40th lap around the sun in mind, it made me wonder: what would happen if we all committed 40 minutes to helping someone else or to mentoring someone in need? And then what would happen if we asked our friends to do the same?"
Article continues below advertisement
"For my birthday, I have asked 40 friends, activists, athletes, artists, and world leaders to help kickoff a global effort by contributing 40 MINUTES OF MENTORSHIP to support women re-entering the workforce. With this time, I hope they each help someone advance a professional life on her own terms, and, I hope that they inspire countless others to give 40 minutes of their time as well," she continued.
Royal expert Angela Levin was also not a big fan of the video. "Anyone else think that Meghan and her friend Melissa McCarthy were mocking the Queen in the birthday video? Both holding old fashioned cup and saucer like Meg used in her blog after 1st meeting with queen. Melissa sipping from the cup wearing fancy hat and gloves?"
Article continues below advertisement
Levin added, "The mockery shows what she thinks of the Royal Family. She's got what she wanted and is confident she can outsmart us all. We just have to wait for Harry's outpouring in his memoir."