Meghan Markle & Prince Harry Fail To Congratulate Camilla, Duchess Of Cornwall On Her New Title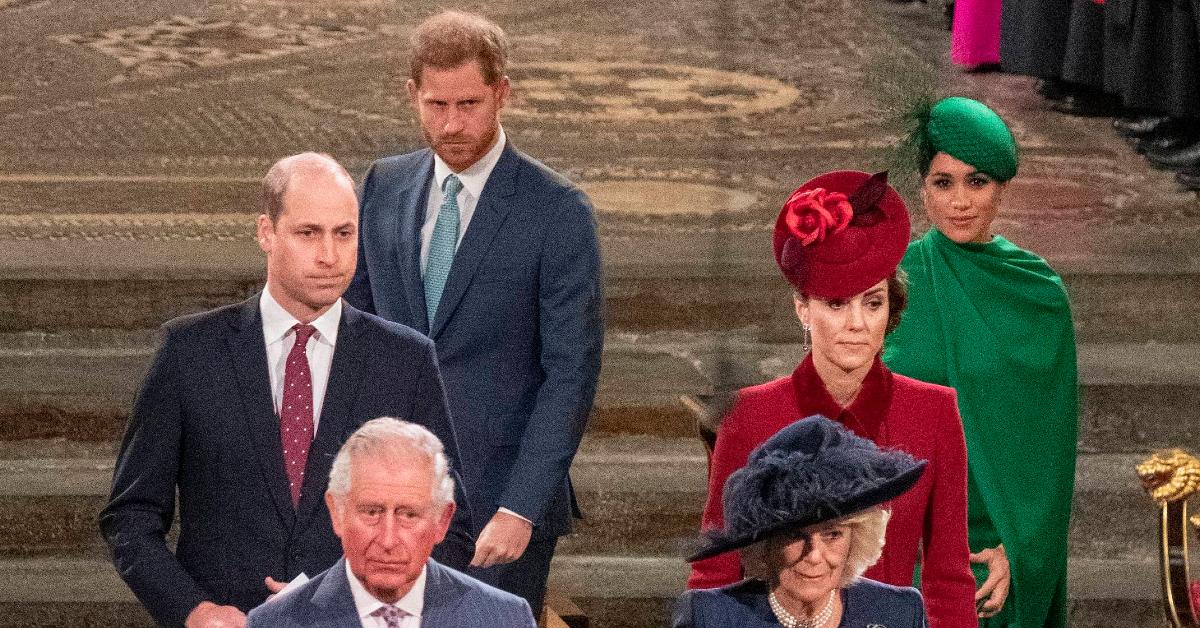 After Queen Elizabeth announced that Prince Charles' wife, Camilla, Duchess of Cornwall would be known as Queen Consort when he is King, many experts and fans were excited to hear the news. However, Meghan Markle and Prince Harry didn't acknowledge the honor and have stayed silent.
Article continues below advertisement
According to royal reporter Rebecca English, she claimed a source said that Harry, 37, and Prince William, 39, were in the know of the Queen's conclusion.
"Other members of the royal family – including Diana's sons – were told of her decision in advance. William is sanguine. It's a decision above his head and he loves his father and wants him to be happy. Harry's response can only be guessed at – maybe we will read about it in his book later this year?" the insider said.
Article continues below advertisement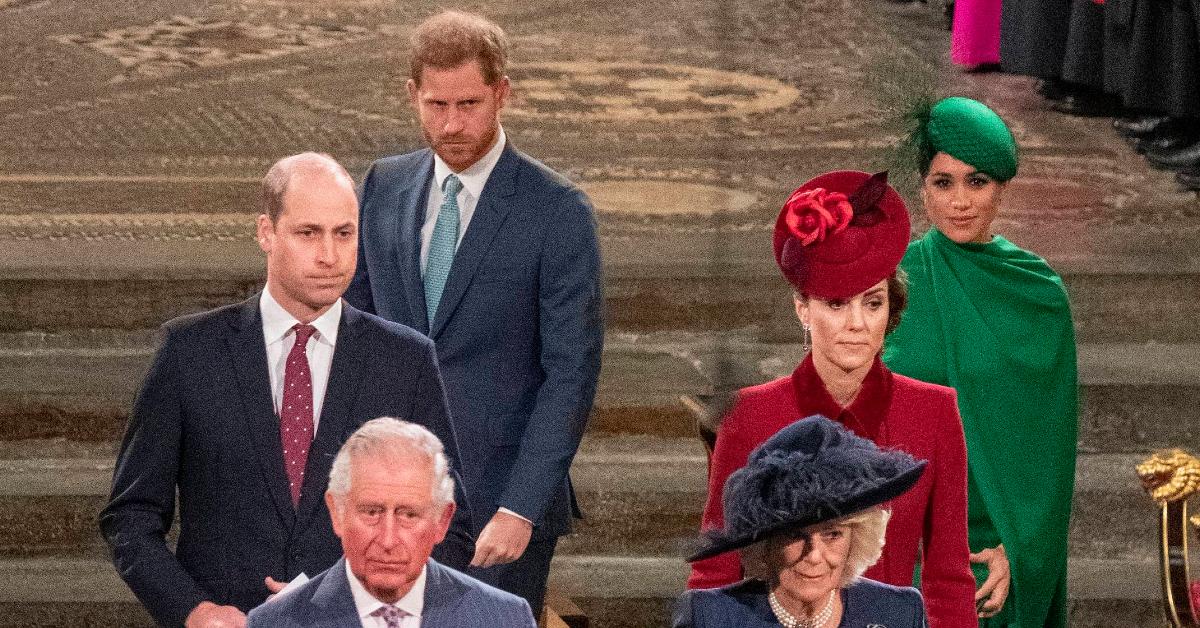 Article continues below advertisement
The 95-year-old shared the exciting news over the weekend. "I remain eternally grateful for, and humbled by, the loyalty and affection that you continue to give me," she said. "And when, in the fullness of time, my son Charles becomes King, I know you will give him and his wife Camilla the same support that you have given me. And it is my sincere wish that, when that time comes, Camilla will be known as Queen Consort as she continues her own loyal service."
Article continues below advertisement
"On this historic day, my wife and I join you all in congratulating Her Majesty The Queen on the remarkable achievement of serving this nation, the realms and Commonwealth for seventy years," he began. "The Queen's devotion to the welfare of all her people inspires still greater admiration with each passing year."
Article continues below advertisement
"We are deeply conscious of the honour represented by my mother's wish," he continued. "As we have sought together to serve and support Her Majesty and the people of our communities, my darling wife has been my own steadfast support throughout. The year of this unprecedented Platinum Jubilee brings an opportunity for us all to come together in celebrating the service of The Queen, by whose example we will continue to be led in the years to come."
Prince Harry hasn't been on the best terms with his family ever since he didn't have kind things to say about them to Oprah Winfrey in an interview that aired in March 2021. Though Charles offered for his youngest son and Meghan Markle to stay in the U.K. with them in the future, it's unclear what will happen next.