Meghan Markle Celebrates International Women's Day By Sending Letter To Students She Met Last Year, Reveals She's Held On To Their Gift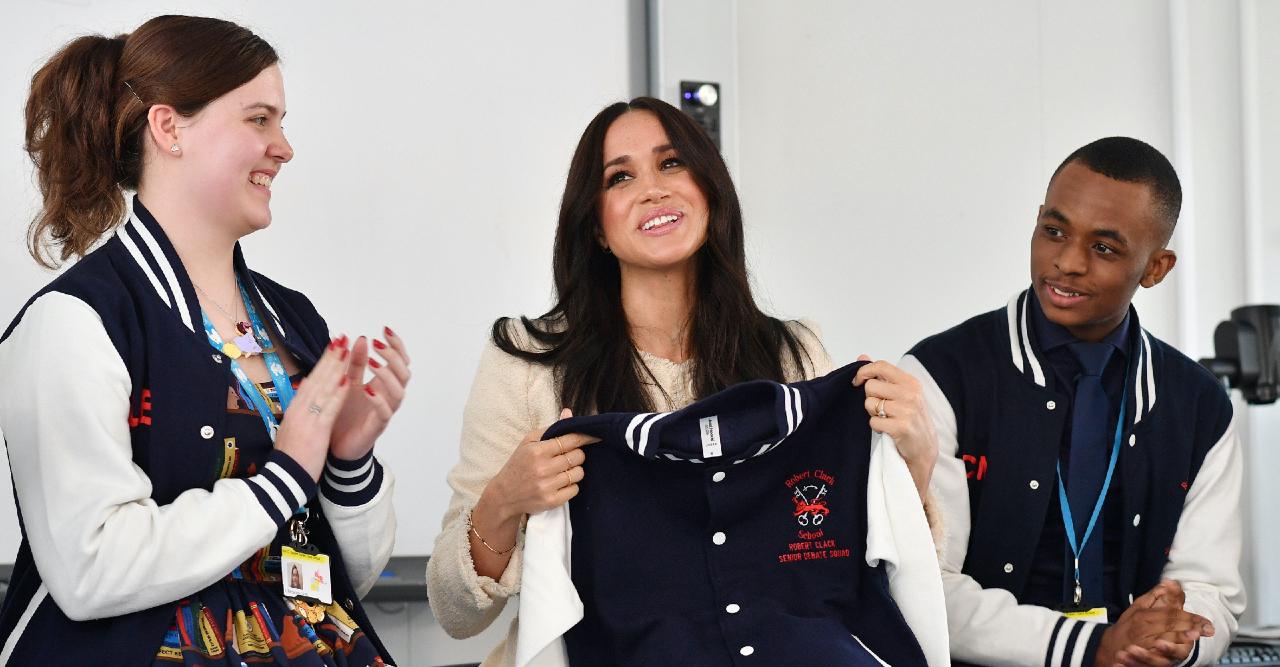 Meghan Markle put all of the drama aside to mark International Women's Day on March 8. To celebrate, the star sent a letter to the students of London's Robert Clack Upper School, which she paid a visit to last year. In her note, she also informed them that she still has "the Debate Society team jacket" they gifted her, which she often wears in California.
"It was this time a year ago that I had the pleasure of meeting so many of you during my visit to celebrate International Women's Day and mark the 50th anniversary of the Equal Pay Act," Meghan wrote in her piece, which featured the Archewell insignia on top.
Article continues below advertisement
Article continues below advertisement
"One suggestion we have is to take a moment to learn about the trailblazing women who came before us. I've spent time recently thinking about Geraldine Day, who joined us last year and is such an inspiration to all of us," she shared. "Without women like Geraldine, who formed part of the original group of women advocating for equal pay, so much of what we would now wouldn't be possible. By knowing and appreciating legacy, we can — and you can — find inspiration to create legacy."
Article continues below advertisement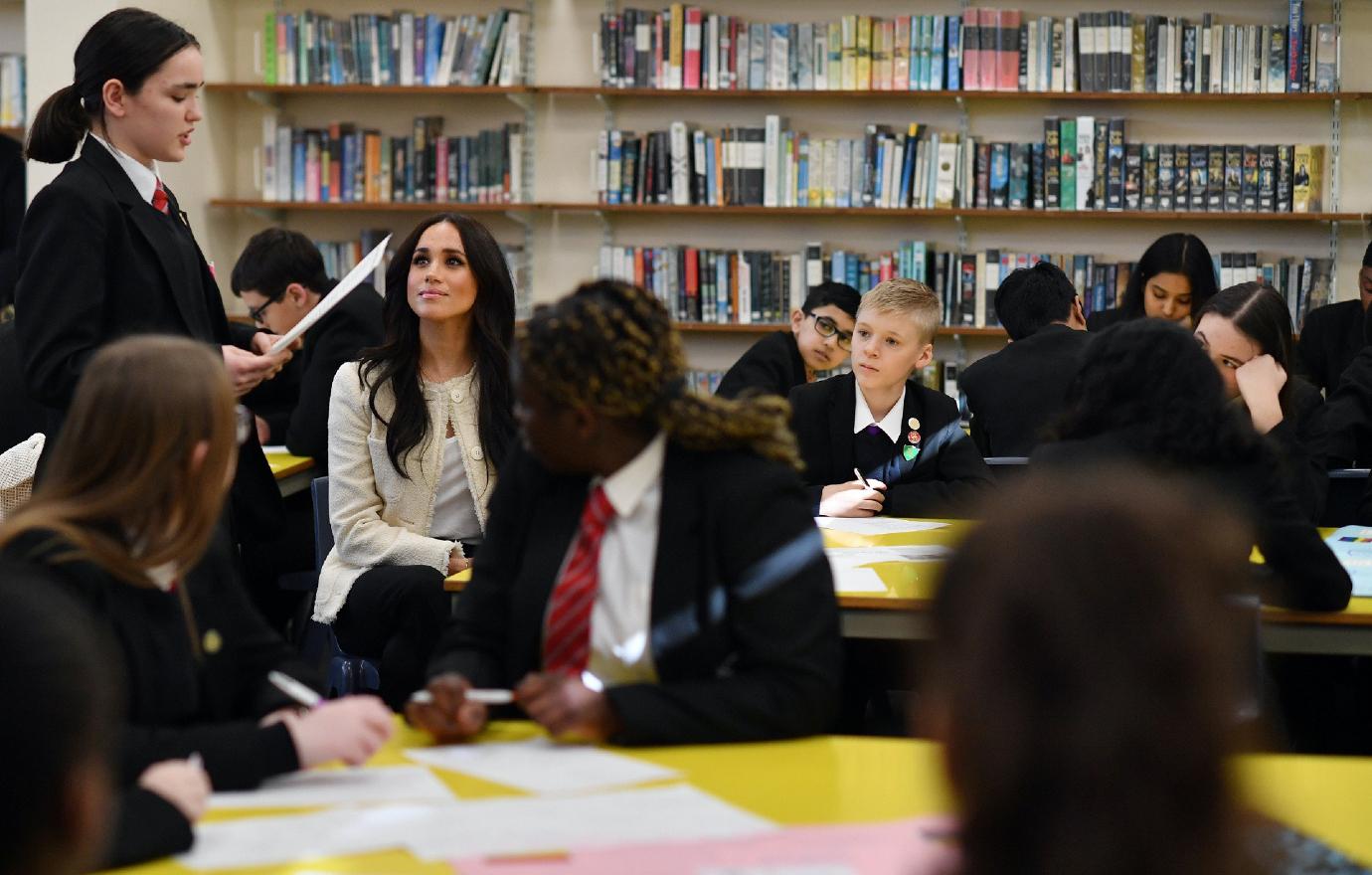 The actress concluded her letter by writing, "I have no doubt it has been incredibly challenging for all of you this past year as you have had to adjust to home-schooling. However, I'm thrilled the school's in the U.K. have reopened today and it gives me great pleasure to welcome you on your first day back."
She signed her letter, "Meghan, The Duchess of Sussex."