Watch: Queen Elizabeth Shares Her Blanket With Meghan Markle In New Unearthed Clip As Royals Feud Heats Up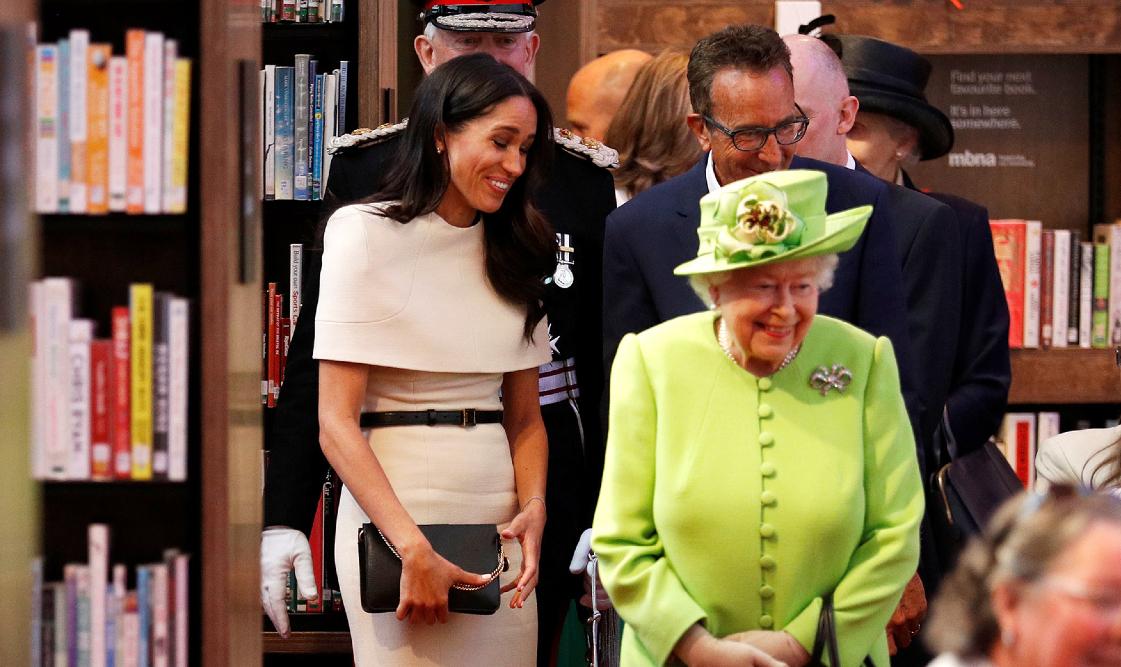 Despite making shocking claims about the royal family, Meghan Markle and Queen Elizabeth II once shared a sweet moment during their first outing together in 2018 — which the 39-year-old spoke with Oprah Winfrey about in her tell-all interview.
"We were in the car going between engagements, and she has a blanket that sits across knees for warmth, and it was chilly," Meghan recalled. "She was like, 'Meghan, come on.' And she put it over my knees as well."
"It made me think of my grandmother," the former actress shared. "She's always been warm and inviting and welcoming."
Article continues below advertisement
In the clip — which is going viral and being shared on social media —Meghan and the Queen are seen waving to the crowd before they got in their car. Then, the 94-year-old placed a blanket on her lap before offering the other side to Prince Harry's wife.
Article continues below advertisement
Some people couldn't help but comment on the interaction. One person wrote, "Now this video shows up after all the years of trashing Meghan," while another added, "I [heart emoji] this @nowthisnews ... You always create & share content of the heart and produce it in a way that gives you 'all the feels.'"
A third user wrote, "That was a sweet story that Meghan told during the interview."
Article continues below advertisement
Even though Harry, 36, touched upon his relationship with his brother, Prince William, and his father, Prince Charles, he only had nice things to say about his grandmother. "I have spoken more with my grandmother in the last year than I have done in many, many years," he said. "My grandmother and I have a really good relationship and a good understanding."
For her part, Meghan explained that her first encounter with the Queen was a bit chaotic since she didn't know how to curtsy.
"I thought genuinely that that was what happened outside. I thought that was part of the fanfare," Meghan said. "I didn't think that's what happens inside, and I was like 'Well, it's your grandmother.' And he goes, 'It's the Queen.'"
She continued, "And that was really the first moment that the penny dropped. And I learned very quickly, right in front of the house. We just practiced and then walked in."