Kate Middleton 'Will Eventually Speak Out About Some Of The Bombshells Dropped By' Meghan Markle, Insider Divulges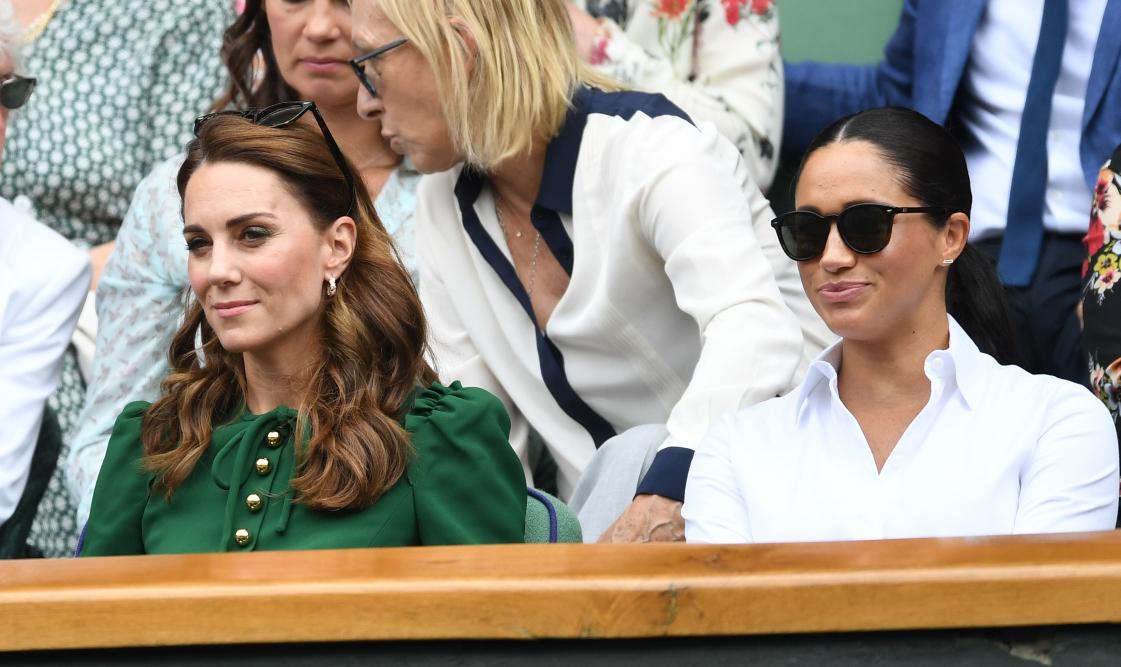 It's safe to say Kate Middleton wasn't too happy when Meghan Markle revealed the mom-of-three made the actress cry ahead of her 2018 nuptials to Prince Harry.
Now, Kate, 39, "will eventually speak out about some of the bombshells dropped by Meghan, especially the crying incident," a source told Us Weekly.
"Kate is caught between a rock and a hard place," the insider dished. "She wants to speak up and help the crown rebuild their image, but she is not one for confrontation nor escalation."
Article continues below advertisement
The source noted that Kate remembered the incident in a "very different" way.
"The narrative with Kate, it didn't happen," the Suits star said on March 7, referring to when a report was published which said Meghan made Kate upset before her special day. "A few days before the wedding she was upset about flower girl dresses and it made me cry. It really hurt my feelings. … What was hard to get over was being blamed for something that not only I didn't do but that happened to me. Everyone in the institution knew it wasn't true."
Article continues below advertisement
Even though Meghan cleared the air, she insisted she didn't mean to hurt her sister-in-law. "I'm not sharing that piece about Kate in any way to be disparaging to her. I think it's really important for people to understand the truth," she told Oprah Winfrey.
Ultimately, Kate "feels that there was a misunderstanding," the insider shared, adding that the two women "were trying to figure out flower girl dresses" and "it should not have been such a huge point of contention."
Article continues below advertisement
"She didn't like that she was called out by name when many of the other members of the royal family were not," the source said about Kate, who was apparently "shocked" when Meghan brought up the occurrence. "Kate also did not like the implications that she and other members of the royal family were jealous of Meghan, that was never the case."
Article continues below advertisement
Following the controversial interview, Buckingham Palace responded to the allegations that someone in the royal family was "concerned" over Archie's skin tone. "The whole family is saddened to learn the full extent of how challenging the last few years have been for Harry and Meghan. The issues raised, particularly that of race, are concerning," the statement, which was released on March 9, read. "While some recollections may vary, they are taken very seriously and will be addressed by the family privately. Harry, Meghan and Archie will always be much loved family members."
Despite the backlash, Meghan is happy she got everything out in the open.
"Meghan said she has absolutely no regrets about what was said during the interview and that speaking with Oprah was both cathartic and transformative — the best decision she ever made, other than marrying Prince Harry," an insider told the Daily Mail.